How You Can Help Restore Trails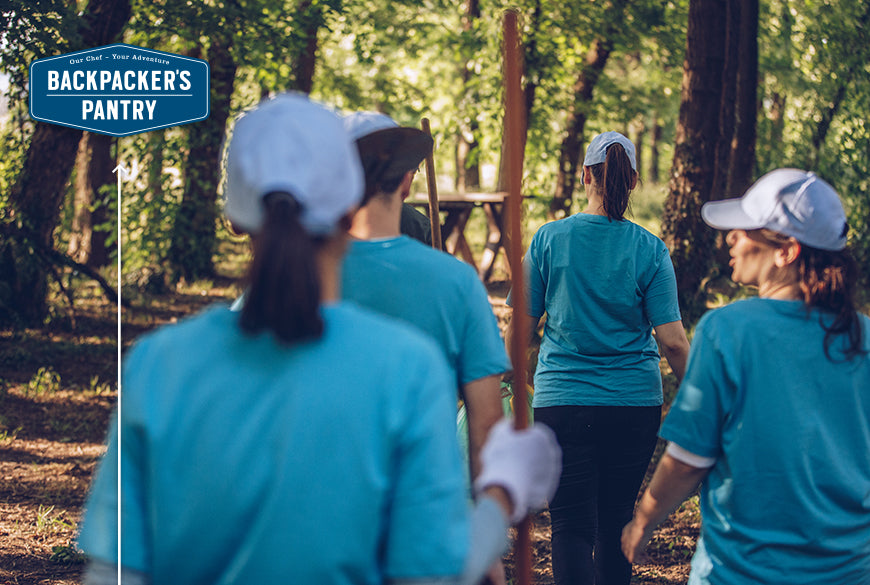 How to Help Protect America's Trails
Protecting the 200,000-plus miles of trails in the United States is an enormous task, requiring the collaborative effort of government agencies, trail clubs and passionate trail advocates and stewards. It's everyone's responsibility to do what they can to protect our shared recreational spaces. Here's our guide to volunteer trail maintenance to help get you started.
Take the path less traveled. Although well-worn trails are well worn for a reason, you might be pleasantly surprised if you choose a less-popular path. Take a more adventurous approach to hiking by giving some of the lesser-traveled trails a chance. This is a great way to preserve highly trafficked trails while keeping overgrowth from developing on less-popular paths.
Volunteer locally. Many people don't realize that trails do not maintain themselves. The typical trail will require a lot of maintenance over the course of the year. You can assist by volunteering to help protect trails in your region. Contact your local trails group to learn about volunteering opportunities. If you aren't sure where to find a local trails restoration group, consult this list. You can also visit the American Hiking Society for more information about how you can give back.
Practice leave-no-trace hiking. Unfortunately, many hikers don't realize that small acts can have a serious impact on the natural world. Leave-no-trace ethics help preserve the wilderness and protect the wildlife living there. Don't take natural objects as souvenirs and try to leave flora unaffected by foot traffic. Be sure to take established trails as much as possible and try to share your knowledge about leave-no-trace ethics with friends and family.
Celebrate National Trails Day®. Taking place the first Saturday of every June, this nationwide celebration is a national event designed to connect more people to trails. By coordinating a wide variety of trail activities on a single day, National Trails Day also connects existing trail enthusiasts with local organizations and clubs to help create trail advocates and stewards.
Provide economic support. Even if you don't have the money to donate to trail preservation efforts, you can still make a difference. Make informed choices as a consumer and support the many product manufacturers and stores who are linked to environmental preservation and recreation groups.
Advocate for trails. You can have a big impact on trail preservation by making your voice heard. Attend local public meetings anytime they appear to impact area parks and hiking destinations. You can find notices about these types of meetings by checking your local parks and forests website.
Take a Volunteer Vacation. The American Hiking Society offers Volunteer Vacations, which provide excellent opportunities for participants to give back. You don't need any experience, just a willingness to meet new people and get a little dirty. Whether you want to go on a backpacking trip or stay in a cabin tucked deep in the woods, there's something for every preference. These trips provide valuable opportunities to meet like-minded people and share rewarding experiences in beautiful natural environments. For a list of upcoming Volunteer Vacation trips, visit the American Hiking Society.
Backpacker's Pantry provides ready-to-eat, lightweight backpacking food for every type of outdoor adventure. Browse our nutritious, gourmet food for the trail.
---