Think Is The New Stoke: The Transformative Effect of Modern Outdoor Filmmaking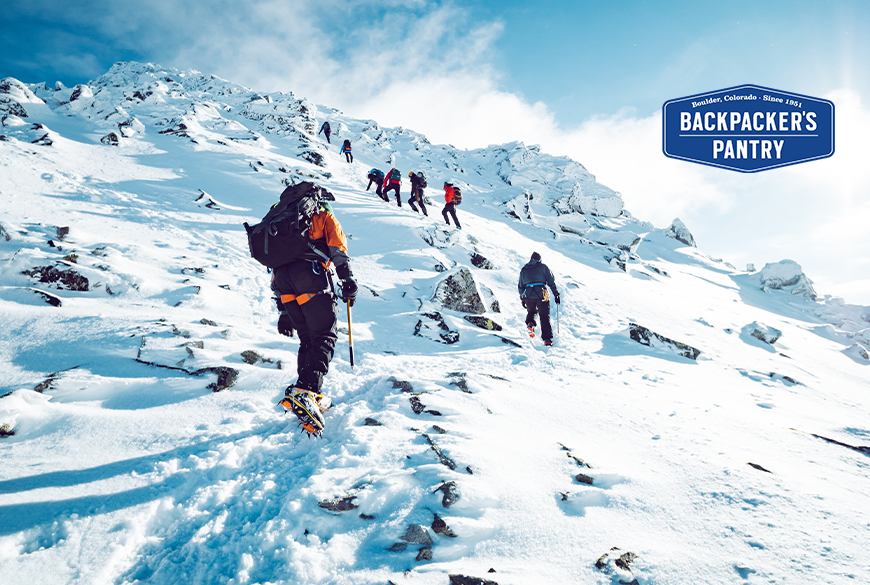 When not outside, outdoor films become the lifeblood of wilderness adventure addicts. These films offer supplemental oxygen when we're out of our preferred outdoor element. We surround ourselves with outdoor films so we never break that wild, hypnotic spell an adventurous life lived outdoors provides. We escape to the winter swell arriving in Half Moon Bay and tow-surf vicariously into Maverick's ferocious 60-foot waves as we winter in Northern Minnesota. We build our imaginary cabins alongside Richard Proenneke while watching his cult classic, Alone in the Wilderness on YouTube during lunch breaks at our desk. Then reply to our friends' text asking if we're going climbing this coming weekend with the Robert Redford head-nod gif ripped from "Jeremiah Johnson," a movie that now resides in the pantheon of great outdoor films. After putting our brains to use during long work hours in front of the computer, we arrive home to substitute tired minds for imaginary hands as we haul crab cages onto the deck side-by-side with Alaskan commercial fishermen in, The Deadliest Catch. We also put these hands to work constructing a bear-proof food locker out of the surrounding trees or pry gill net threads out of paracord alongside the contestants on the wilderness survival show,  Alone. Then there are nights we crash on the couch with a stringer of Coors, pull up the TGR movie, Deeper on iTunes, and blow our gelatinous minds watching Jeremy Jones free fall out of a helicopter onto 18,000 vertical feet of untracked powder to amp ourselves up for the rickety first chair at the local hill the next day. Outdoor films withdraw us from the artificial world, remind us that there's no end to our passions and pursuits, and tether us to wild places and the wild people who call them home. Thanks to outdoor filmmakers, we are never without our people.
[
Outdoor films withdraw us from the artificial world, remind us that there's no end to our passions and pursuits, and tether us to wild places and the wild people who call them home.]
Over the decades, outdoor films filled us with stoke and spurred an appreciation to protect the wilderness around us. We watched from afar in the hopes we could someday live out our daydreams in Mother Nature's playground. Today we're witnessing a shift back to the narrative origin of outdoor filmmaking that speaks to the very reason we do all the things we do outdoors in the first place. A welcome shift back to an outdoor vibe that isn't just about experiencing nature in incredible ways but inspires us to find our deepest nature. We're mixing the past's reflective soulfulness with modern cinematography to spark a bold new era in outdoor films that make us think.
Think is the new stoke. Recent films like National Geographic's Torn is a story of loss, vulnerability, and the courage to pick oneself up off the ground and soldier on. Free Solo spends more time inside Alex Honold's head as anxiety, fear, and doubt wrestle with a possessed determination to ditch the rope and listen to his soul while drowning out the external voices telling him the idea is nuts. We've transitioned from the carefree days of wave-and-adrenaline-chasing anthems in the spirt of Endless Summer to conservation-minded, First Nations anglers pleading for their livelihoods, their deep connection to their culture, ancestry, the primordial Alaskan landscape, and its endless bounty now threatened by the Pebble Mine in the activist film, The Wild. We moved past the tried-and-true outdoor film narrative - it's the journey not the destination - and now film the outdoors in ways that translate the complex human condition, so it finally starts to make sense.  
Modern, cerebral outdoor films are also breaking out of the confines of traditional outdoor media and racing into the pop culture arena. This is likely from the gravitational pull of our voracious appetite for more think-piece style outdoor films that open with the epic scenery and action then hit at the subatomic, emotional level that fundamentally changes us as much as it does the story's protagonist. Robin Wright's directorial debut, Land, warns us the of the self-handicapping that comes with barricading oneself from the outside world when the answers and redemption we seek are right in front of us in wild places. You just need to listen to nature with your eyes as well as your ears. Films like Nomadland and Reese Witherspoon's, Wild deliver masterclasses on harnessing the healing power of nature by exploring inward as we explore the outdoor world around us. The Discovery Channel anthropomorphizes wild creatures in stunning 4k and beautiful narration so we can relate to their trials and tribulations within their natural worlds by comparing them to our own. Ranchers and farmers are sharing screen time with kayakers and thru hikers as we seek a deeper intellectual and spiritual connection to the soil beneath our feet, the natural food we eat, and the role humanity plays in nature's dynamic yet fragile ecosystem that is only as strong as its weakest link. The Netflix film, "Kiss the Ground" is a provocative example that leaves a mark and challenges the very notion of what an outdoor film can be and do. Like Hollywood, there's now a broad spectrum of outdoor-centric films rooted in comedy, horror, murder-mysteries, period dramas, romance, and anything else you care to plug into emotionally. The outdoor film festival days of high fiving on the mountain top or hucking off kickers thrown together with collapsible backcountry shovels are evolving as we chase deeper insights about what it means to spend time in the outdoors. 
[You just need to listen to nature with your eyes as well as your ears.]
The wilderness' transformative effect of showing us who we really are and what we're truly capable of is now on heavy rotation across all the screens in our lives thanks to modern outdoor filmmaking. Storytellers are gifting us an inspiring and soulful cinematic range from adventure to introspection in more ways more often, which continue to captivate more audiences in more places more often. Given the supply chain crunch hampering manufacturers, picked-over shelves at retailers, RV purchases above asking price, difficulty in locking down a pair of gravel bike tires, and increasing "out-of-stock" notices online, the results of today's more reflective outdoor films speak for themselves.
---