Snowshoeing Gear: What Will You Need?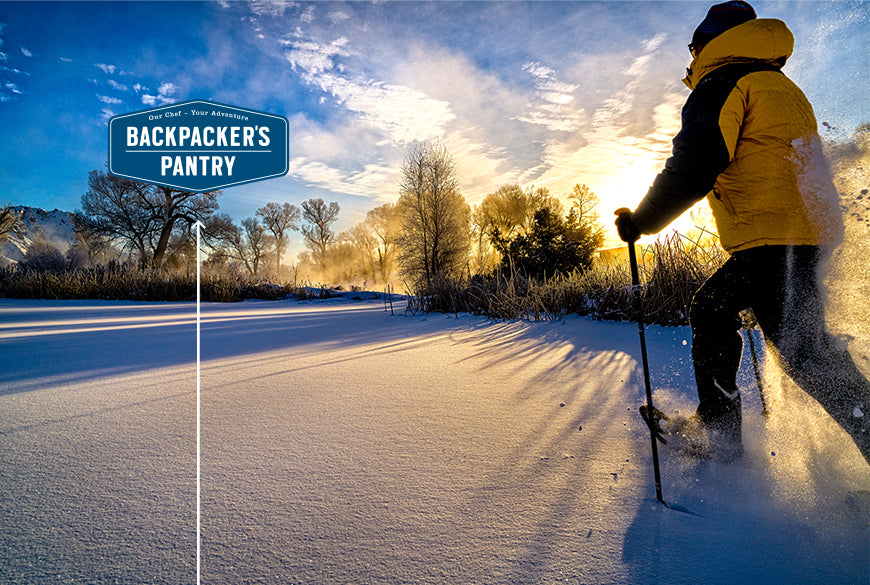 Snowshoeing Gear: What Will You Need?
It's important to make sure you pack everything you need on a snowshoeing trip. Snowshoeing, like many outdoor sports, requires attention to detail to ensure that your next trek through nature is safe and fun. You definitely don't want to be caught in the cold without proper gear. 
Having the right supplies can make or break your snowshoeing adventure. Gather the best tools and equipment specifically designed for snowshoeing to cover your basics before you set out.
Planning Your Snowshoeing Trek
Whenever you're planning to go snowshoeing, you'll need to pack gear beyond just your snowshoes. Although not required, it's recommended you bring along snowshoe poles or trekking poles with snow baskets. You'll also need warm clothing, comfortable boots and a decently sized backpack to carry the rest of your equipment.
Whether you're planning a day trip or an overnight adventure, include water bottles or reservoirs with insulated drinking tubes. A water purifier helps to reduce the number of bottles (and therefore weight) you carry on your trip.
Since snowshoeing often takes place in the backcountry, it's recommended to pack an extra day's supply of food, even for a day trip. There are plenty of lightweight meal options that won't take up much room in your pack. Alternatively, you can enjoy a quick meal or snack with portable proteins and oatmeal.
Although food and water are crucial for survival, you also need a waterproof map to ensure you don't get lost. Sunscreen, sunglasses and a sun hat will protect you from sun damage. Finally, to make sure you can handle the most common scenarios, a small gear-repair kit will help, and you can even make one at home. You should also bring a lighter or waterproof matches and some fire starter.
How to be Extra Careful When Going Snowshoeing
It's better to have more than you need than to get caught in nature without the right supplies. Even if you're an experienced snowshoer, it never hurts to take the extra steps to pack the right gear. You want to enjoy your snowshoeing adventure from the moment you leave till you get back home in one piece. 
If you find yourself lost when snowshoeing, knowing where you are and being able to communicate your position to others is crucial. Carrying a compass and a tracking device like an altimeter watch, global positioning system (GPS), a satellite messenger or even a personal locator beacon will help avoid troubling situations. 
When you go snowshoeing alone, make sure you always tell someone where you're going before you set out. A first-aid kit, emergency shelter, headlamp and extra batteries (which should be kept close to your body) will help deal with any unexpected situations you may find yourself in.
Backpacker's Pantry provides ready-to-eat, lightweight camping food for short hikes, extreme adventures and everything in between. Browse our nutritious, gourmet food for the trail.
---