10 Essential Tips for Winter Hiking in the Mountains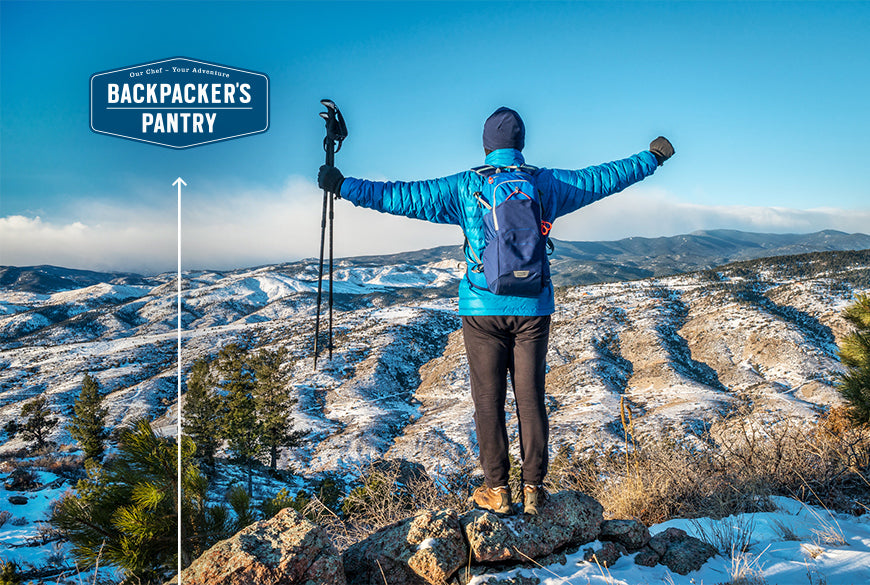 Winter Hiking Tips or Cold-Weather Mountain Adventures
Now that the days are shorter and the weather is colder, it's easy to lose motivation to get outside. But hiking in the winter is a great way to stay active and healthy during the darker months. The crisp air feels invigorating and the peace and quiet of trail exploration can be a magical experience. 
Of course, mountains can be unpredictable during winter, which is why it's important to brush up on some safety tips before you head out there. Follow these essential tips for winter hiking, to ensure you're recreating safely on your cold-weather adventures. 
1. Brush up on winter hiking safety
Staying safe when hiking during the winter requires a few special considerations, like extra emergency gear and lots of warm layers. Review these essential winter safety tips and make sure you have adequate supplies in your pack. And always inform a friend or family member of your exact hiking location before you his the trail.
2. Wear traction devices
Winter hiking in the mountains often means slick and icy conditions on the trails. Wearing traction devices on your boots or trail shoes is as simple way to stay safe and stable. Traction cleats, micro-spikes, crampons and snowshoes are all great options depending on the day's conditions.
3. Bring backup battery power
The batteries in your smartphone, GPS and other devices tend to drain faster in sub-zero temperatures. Bring extra batteries and/or an extra battery pack to be on the safe-side. 
There are also things you can do to make your phone's battery last longer in the backcountry, like dimming your screen and using airplane mode.
4. Hike with the sunlight
You might hide from the sun during summer hikes, but you'll want to hike in the sunshine during winter. Keep in mind that things will get pretty chilly once the sun dips behind the mountains, so factor that into your plans (and always bring a headlamp). Don't forget to lather on that sunscreen, too!
5. Remember that hiking in the snow takes longer
Your favorite hiking trails might take longer to traverse during winter. Deep snow, slippery ice and other obstacles can all add to your time. If you'll be hiking in the afternoon, don't get too late of a start.
6. Don't rely on your smartphone
Even with backup battery power, it's not a wise idea to rely solely on your smartphone for navigation. Make sure you have (and know how to use) a map and compass. 
7. Pay extra close attention to the trail
Heavy snow can cover the trail and make it difficult to see trail markers and other landmarks, so pay attention to where you're going and keep your map and compass close at hand.
8. Pack extra food and water
You'll burn more calories hiking in the snow and cold, and dehydration is a common issue, so bring plenty of extra food and water with you. Some hikers like to bring a lightweight camp stove to boil water for a hot beverage. If you bring a portable gas stove, or a thermos of hot water, lightweight, freeze-dried hiking food is perfect for staying nourished during winter your hikes. There's nothing quite as satisfying as a warm meal in the backcountry. 
9. Check the weather forecast frequently
Conditions change quickly in the mountains, which means it's not uncommon for the forecast to change hourly and daily. This also means you should always be prepared for the worst conditions, like getting stuck in a blizzard.
10. Be prepared to turn around
Sometimes, winter weather is just too intense to hike safely in the mountains. If conditions become unsafe, there's no shame in cutting your hike short.
--
How do you prepare for winter hiking? How do you stay motivated to get outside during the colder, darker months? Let us know down below!
---