Planning a last minute backpacking trip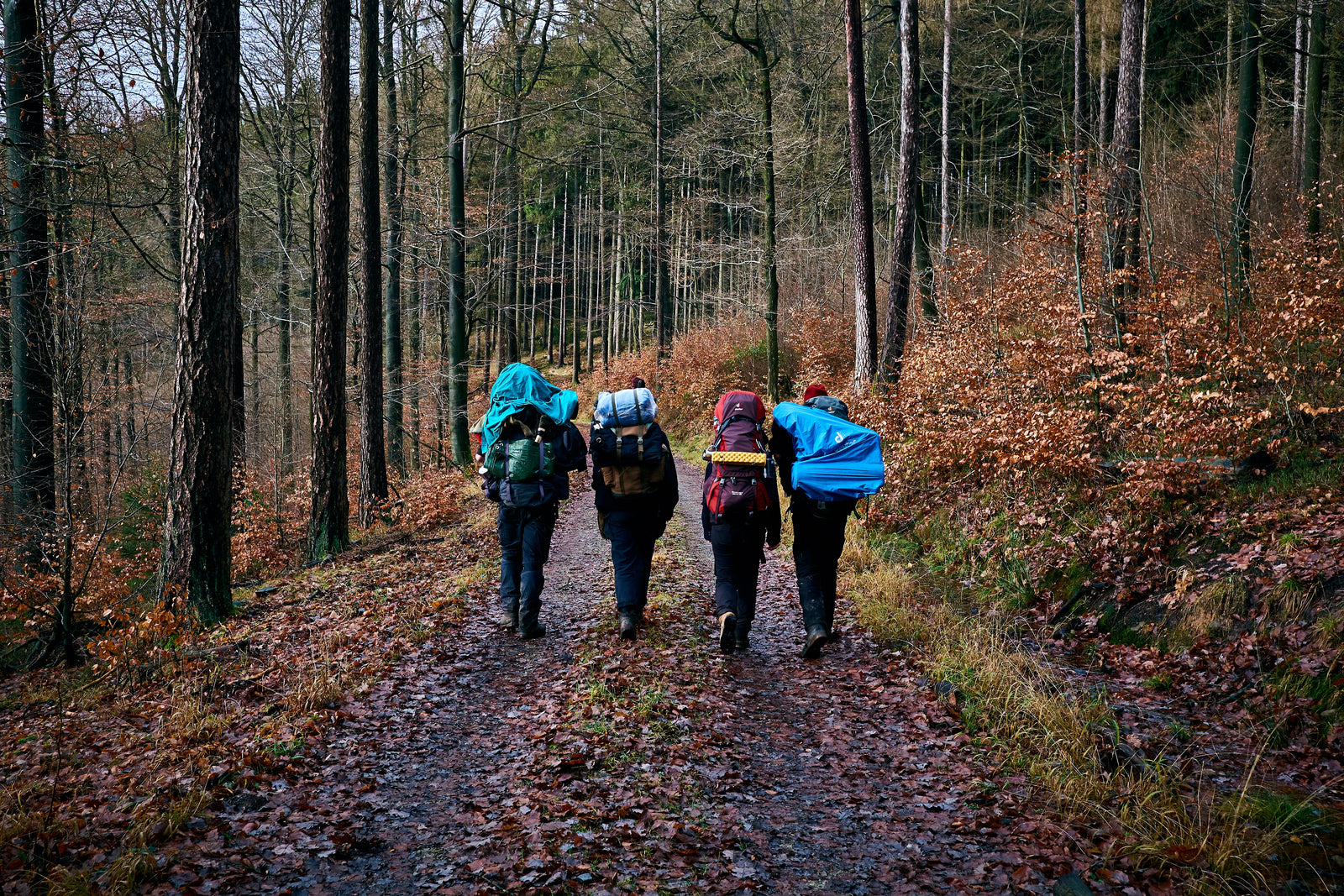 Last minute backpacking trips and tips
Some of the most popular backpacking trails and camping spots- particularly in national parks- require you to apply for a permit months in advance. And even then, there are only so many available. This system can be tricky to navigate if you aren't able to commit ahead of time or would like a bit more flexibility in your trail plans. 
Of course, these permit systems are important. They prevent overcrowding, which allows hikers to have the solitary nature escape they are seeking. They also protect the trails, both by eliminating overuse and providing important data that ensures the land receives proper care, so that people can continue to enjoy the land in all of its natural glory for years to come. 
It is important to respect these rules, both for the land and for your own sake- fines for hiking without a permit can be upwards of $10,000 per person or six months in jail. 
That being said, not securing a permit in advance does not mean you have to forgo your chance to backpack or camp this summer. 
While there are a lot of trails and trips that do require advanced planning, there are plenty of equally incredible alternatives that don't. Here are a few options for the last minute adventurer: 
Last Minute Tips
Walk in/ first come first serve permits: If you have your sights set on a particular popular destination, there is still hope. Most parks and public lands with advanced permit applications also reserve a certain number of permits each year for walk-ins. You'll have to do your research, as protocols for obtaining these permits vary from place to place. Generally, though, you'll have to stand in line (be sure to show up early!) for a chance to secure next-day or same-day permits. Based on availability, you may not be able to hike the exact route you had in mind, so this option requires a lot of flexibility. Embrace it- there is no better way to discover the outdoors than to find yourself somewhere unexpected! 
Of course, last minute trips are… last minute, so you might not have the ability to tailor the dates of your trek. If you do have any leeway in that department, know you'll have a better chance of obtaining a walk-in permit on days with less traffic, such as weekdays or non-holiday weekends. Smaller groups may also have a better chance.
Modify a popular route: Sometimes, only certain segments of a trip have permit quotas. For example, although some parts of the Pacific Crest Trail require advanced permits, others only require free permits that are self-issued at the trailhead. You'll have to do your research, but you may find that you are able to complete significant portions of popular loops without any planning at all. 
Head off the beaten path: Many less-known wilderness areas do not limit the quantity of permits given out per year. Most of these spots allow you to pick up your permit right before you hit the trail- no reservation required. Finding these spots can take some research, so we recommend keeping a running list of quota-free destinations you'd like to explore. That way, when the urge to hit the trails strikes suddenly, you have plenty of options. 
Privately owned land: If it's campsites you're after, you have a good chance of securing one at the last minute if you look for something that is privately owned. These can be more expensive, but they are often well off the beaten track and provide a really unique outdoor experience. Websites like HipCamp are a great way to search for and book these sites.  
Trip Ideas
Your options are endless, and you'll want to do some research on your preferred location in order to determine which trip will be the right fit for you. If you need help getting started, here are a few of our favorite places to backpack that don't require obtaining a permit in advance.
Death Valley National Park, California: For those who feel prepared to battle the elements (especially the heat), Death Valley National Park offers plenty of options for an otherworldly backpacking experience. You will need to pick up a free permit if you choose the Cottonwood-Marble Canyon Loop, but you won't need to do this in advance of your trip. 
The Long Trail, Vermont: This 272 mile New England trail is perfect for anyone seeking an extended trip. Permits aren't required at all, so you can embark at any time and choose any length or segment of the trail that works for you. 
Pasayten Wilderness, Washington: Located on the Canadian border, this wilderness area boasts hundreds of miles of rugged terrain and a section of the PCT. Permits for the area are free and self-issued at trailheads. There are a multitude of possible trip options, including the 50 mile Cathedral Slam. 
Black Canyon Trail, Arizona: Unlike other famous spots in Arizona, this 77 mile trail is free to use and does not require a permit. You can trek the entire thing or explore a smaller part of the desert from a number of trailhead access points. 
Colorado Trail, Colorado: Most of this 567 mile trail does not require a permit. The only exceptions are wilderness areas, but you can fill out a self-issued free permit right at the trailhead. Again, this trail is great for an extended thru-hike or a shorter trip of your own design. 
The Art Loeb Trail, North Carolina: Located in the Shining Rock Wilderness area in the Blue Ridge Mountains, this 30 mile loop is perfect for a short but difficult trip. There are no permits required to hike this loop, and plenty of possibilities for extension. 
Regardless of where you end up, remember that you can't really go wrong. Just because you didn't make it on a big-ticket trail doesn't mean you aren't in for an incredible adventure.
---