The Best Gift Guide for Outdoor Adventurers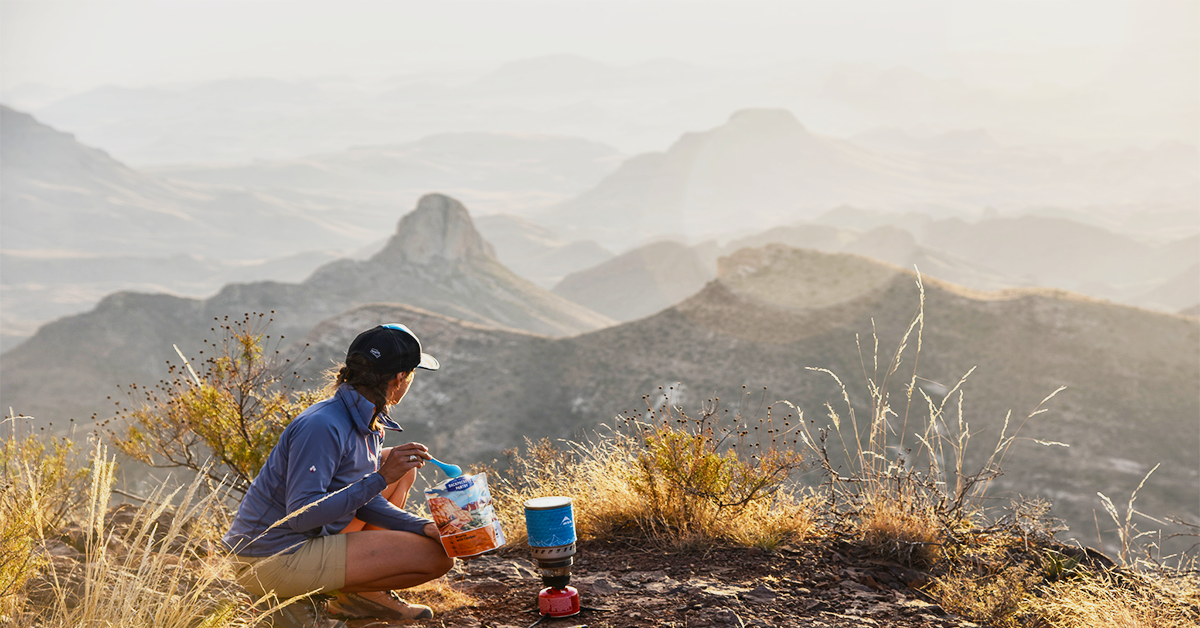 Folks who like to explore the outdoors can be tricky to shop for. It's fun to get them things that they'll use on their adventures, but they often have particular priorities, so buying them gear is complicated. Luckily, we've got the answer to that conundrum with this gift guide. Everything in this guide will make an outdoor person's holiday season, and enhance their outdoor adventures.
So don't stress or wait until the last minute to do your holiday shopping. Choose an item or two from this list, find some cool wrapping paper, and stash them under the tree. You're sure to make an adventurer's holiday season!
Freeze Dried Meals
Everybody's gotta eat, even when they're camping high in the mountains. That's why packable, tasty meals from Backpacker's Pantry make such a great gift. They're great for fueling up at the trailhead, or enjoying the summit. And Backpacker's Pantry makes meals for every kind of explorer. From plant-based to carnivorous, with every meal from breakfast through dessert, these lightweight meals pack a nutritious punch. Even if they don't backpack, this is a great gift for anyone who spends time outside!

So grab a few favorites, or a whole medley, regardless, they'll be excited to find a stash of adventure food in their gift stack. And best of all, Backpacker's Pantry's meals will stay fresh and tasty for months, so there's no hurry to use them, instead, they'll be a gift that keeps on giving all year round. Shop our full collection here.
Adventure-Ready Dishware & Swag
Sure, you can cram down your calories using a stick you whittled into a splintery spoon, but where's the pleasure in that? Too often backcountry enthusiasts make sure to pack plenty of food and water, but neglect their silverware. Luckily, with our long-handled spoon and backcountry mug, they'll be prepared to serve and cook any meal, no matter how far from the car they are. Don't leave your loved ones eating with their hands. Kit them out with this backcountry meal gear, and make sure they're always dining in style. We've got mugs, spoons, and apparel ready to hit the trail!
Versatile Neck Warmer or Face Tube
Fact: No one can have too many face tubes. These versatile pieces of outerwear ward off sunburn, extreme cold, and unwanted respiratory particles. And they'll help tie your hair up in a pinch too! Pick from a wide variety of colors and patterns so that you'll be sure to find something that works well for whoever you're shopping for. From fishermen to skiers and snowboarders, face tubes are an essential piece of kit, so you can't miss with this gift.
Camp Pillow
Even though most outdoorsy people think they have their camping setups dialed, there's always room for improvement. And one of the biggest improvements that most people haven't made yet is to their camp pillows. Sure, you can steal a pillow off your bed at home, but that leaves you in a lurch when you get home and want to sleep in your own bed without doing any laundry.
That's why a packable pillow makes so much sense. You can store it with your camping gear, so it's always ready to go, with no fuss. This pillow from Therm-a-Rest, comes in multiple sizes, so you can have a bigger one for car camping, and a smaller one for backpacking. And the firmness level is adjustable so that they can dial in their comfort level. It's the little things that matter most, and this is a little upgrade that packs a big punch. Plus, you can take it on the airplane for added comfort at a packable size. 
Camping Towel
There's something special about dipping in a high mountain lake on a backpacking trip, or soaking in hot springs on a road trip. Maybe it's the wild, remote feeling, or maybe it's the moment of panic when you realize you don't have a towel to warm up with, regardless, swimming in the mountains hits different.
Make sure your loved one is prepared for any backcountry swims with a packable camping towel. They're lightweight and fit in nearly any pack and also dry quickly so they're always ready for your next dip. Sure, it might seem like a small upgrade, but they'll thank you profusely when they can dry off quickly after that alpine dip, instead of freezing in the breeze.
An Adventure Journal
For journaling great ideas of inspiration on the trail, or sketching beautiful landscapes, an adventure journal is a thoughtful, quick, and easy gift. This is a great way to add some thoughtfulness and reflection to outdoor adventures or to remember the rules to that card game you learned at camp. Want to learn more about adventure journaling? We have some great prompts to get you started. Work these into your gifted journal for an extra personal touch.
New Headlamp
When it comes to headlamps, two is one, and one is none. That means that headlamps are an essential piece of gear, and you need to carry backups. No outdoors person ever has thought they had too many headlamps - there's always room for more, and someone always forgets theirs. Nothing tells your loved one that they light up your life like helping light up theirs. Give the gift of sight with a nice headlamp this holiday season. You'll strike a perfect balance of practicality and excitement.
Massage Gun
A side-effect of playing in the mountains is sore muscles. And that's great, there's something special about a tired body after a big day in the hills. But, if you want to recover quickly and get back to exploring, a massage gun is a must. Sure, a live-in masseuse would be nice, but this massage gun is the next best thing. Down the road from Backpacker's Pantry HQ in Boulder is the family-owned ROLL Recovery whose small but powerful massage gun is adventure-ready. 
A Map of their Favorite Mountains
If you can't be out skiing or hiking, the next best thing is studying a map of your favorite hills. And there's no more iconic map maker than James Niehues (if you've skied or snowboarded, you've used his maps to navigate the mountain). His maps of ski and snowboard resorts are iconic, but he also depicts our favorite national parks and famous landscapes. So, choose out a map for your loved one. It can be their home hill, or a dream destination, either way it makes for great decor and an even better conversation starter. Can't choose just one? Niehues' book "The Man Behind the Maps" goes great on any coffee table. 
Comfy Portable Hammock
Nothing says "outdoor relaxation" like a hammock, gently swaying in the breeze. And hammocks don't just have to be relaxing, they can be practical too. They make for great lightweight sleeping options if you're camping in a forested area. So if you're looking for a great gift for someone who likes reading outside, or someone who likes climbing trees and sleeping in the woods, a hammock is a great choice for either!
---