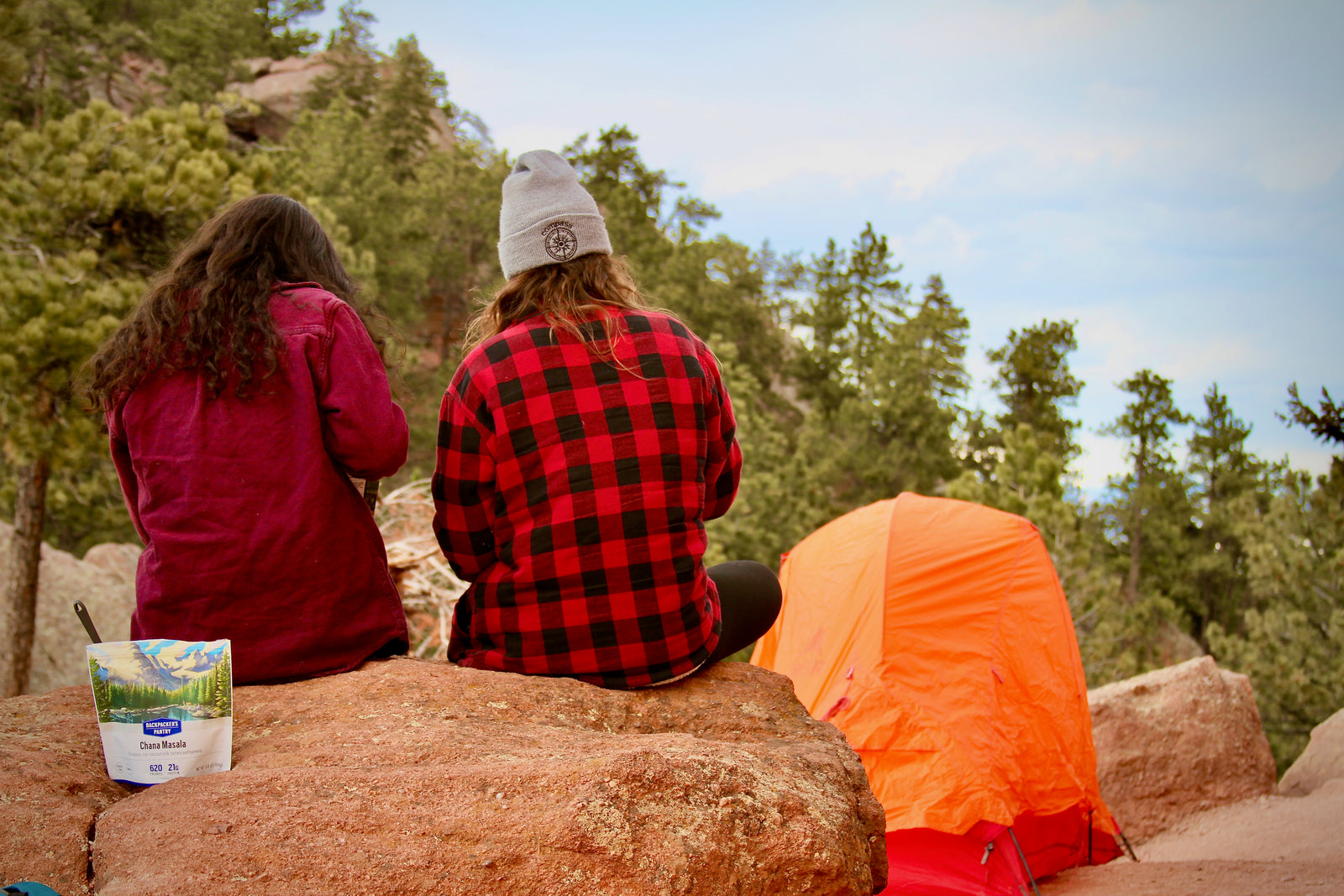 How to camp without breaking the bank
These days, we're all trying to cut back on spending where we can (thanks inflation) without sacrificing the things we love to do. 
Camping used to be an easy solution- the inexpensive alternative to a pricier trip. But now, with its rising popularity and soaring gear prices, camping can cost just as much as (if not more than) a splurge vacation. 
Like any other trip, however, there are plenty of ways to cut costs. By planning ahead, choosing the right food and gear, and exploring free or low-cost campsites, you can save money without sacrificing the experience.
Whether you're a seasoned camper or preparing to spend your first night outdoors, these tips will help you plan an adventure that is both memorable and budget-friendly. 
Gear
Often, the biggest barrier to starting a new outdoor hobby is the cost of the gear. This is a tricky one- a lot of gear is essential for safety, and much of the rest is probably going to make your trip a lot more comfortable and enjoyable. So how do you skip the bells and whistles without skimping on the important stuff? 
1. Thrift gear: Everybody loves new gear. But if you think about it, new gear becomes used gear the moment you take it out of the packaging. Save some extra money (and do the planet a favor) by shopping second hand instead. If your town doesn't have a used gear store (or even if it does), try Facebook Marketplace or activity-specific and "buy nothing" Facebook groups. You might be surprised by the deals you can find.
2. Borrow gear: If you have friends who camp, odds are at least one of them has some gear they can lend you. 
3. Be resourceful: You probably already have a lot of the gear you need at home- it just might not be specifically intended for camping. Before you buy camping cookware, raid your kitchen. A pot is a pot, whether you are in the woods or your house. If you have kids, their old plastic bowls, utensils, and cups make great durable camping gear. And if you do need to make a purchase, see what you can find at your local thrift store before buying anything new. 
Food
Like any other trip, the cost of food while camping can be shocking. But, like any other trip, there are plenty of easy ways to bring that expense down. 
1. Plan carefully: How much food are you realistically going to need? You never want to be underprepared when you're out in nature, but you don't need to pack double the amount you can actually consume. Make a plan for each meal and get your shopping done well in advance.

2. Food prep: When camping, you aren't going to have access to the ingredients, spices, and electric mixers you're used to at home. Your kitchen is limited, so in order to keep costs down, it's important that you choose meals that are as easy to prepare as they are delicious. Freeze-dried meals are a great affordable option- all you need is heat and a little water. 

3. Bring your own firewood: Many campgrounds sell firewood, but it often costs significantly more than what you might buy elsewhere- or better yet, collect yourself. 
Campsite
When and where you choose to camp can also make a big difference. 
1. Choose your trip dates wisely: Campgrounds often raise their prices on holiday weekends or during busy seasons. If you're able, plan your trip for a less popular time, like weekdays or during the off season. 

2. Consider the campground itself: Some campgrounds have a lot of amenities onsite, such as bathrooms, showers, and even pools. Consider what you actually need, because all of these things will cost extra. 

3. Be mindful of where you are: Some locations are also going to cost significantly more. National Parks are absolutely worth visiting, but they can be expensive places to camp. You could save a significant amount of money by choosing a site just outside the park. You can also camp for free on most public land, including national forests and BLM (Bureau of Land Management) land. 
If you do it right, camping can be a super affordable way to enjoy the outdoors and take a break from everyday life. And remember, you don't have to travel far to feel like you're on vacation!
---