5 Campsite Cooking Tools Every Camper Needs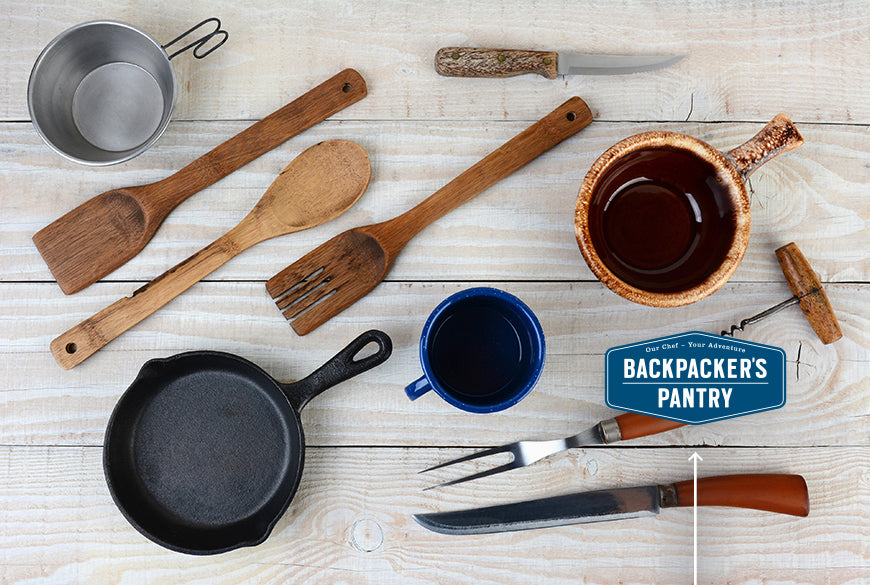 Bring These Essential Cooking Tools on Your Next Camping Trip
There's no need to stick to a diet of hot dogs and beans every time you go camping. Many of the meals you cook at home can be easily prepared and served at your campsite. The key is having the right campsite cooking tools with you. Here are five essential cooking tools to pack for your next camping trip.

Long-handled spoon
Enjoy every last bite of your favorite meal with this long-handled spoon. If you're eating a dehydrated meal, use this spoon to reach the deepest corners of the bag so no food goes to waste. This ensures you won't leave scraps of food around that could attract animals to your campsite.
You can also use this versatile spoon to stir food while it's being prepared over the campfire and serve it once it's ready to eat.
The spoon only weighs one ounce, so it's light enough to come with you on every camping adventure. Plus, it's easy to clean, so you can use it repeatedly.
Cast-iron skillet
A cast-iron skillet is a must-have for campers who love to cook. You can use these indestructible cooking tools over an open flame, directly on charcoal or on a camp stove. Because they are so durable, you won't have to worry about your skillet getting damaged on a long camping trip.
You can prepare a variety of campsite cuisine in a cast-iron skillet. Serve omelets for breakfast, leafy greens and steamed rice for lunch, and lasagna for dinner. Don't forget to purchase a cast-iron skillet with a lid, which will trap heat inside the pan so your food cooks faster. 
Tongs
No campsite kitchen is complete without a set of tongs. Use tongs to safely move food from the fire to your plate without getting burned. You can also use tongs to flip meat over on the fire or stove so it can cook on the other side. 
Be sure to choose tongs that are at least ten inches in length so you can stay as far away from the flames as possible when preparing and serving food. Look for tongs made out of steel or iron, which are both incredibly durable and heat-resistant.
Spice container
Make sure your campsite meals are full of flavor by bringing a container designed to hold several types of spices. This container will store all of your favorite spices in one unit, so you won't have to weigh down your backpack with multiple spice shakers.
Knife set
Invest in a set of outdoor-friendly knives for your next camping trip. Having blades at your campsite will make it easier to dice vegetables, slice fruits, trim meats and chop nuts. 
Carrying a set of knives around can be dangerous, so it's best to choose a set that comes with protective blade covers. Then you won't accidentally puncture or cut something in your bag while transporting the knives to your campsite.
Backpacker's Pantry provides ready-to-eat, lightweight camping food for short hikes, extreme adventures and everything in between. Browse our nutritious, gourmet food for the trail.
---