Easy Gourmet Camping and Backpacking Meals for Your Next Adventure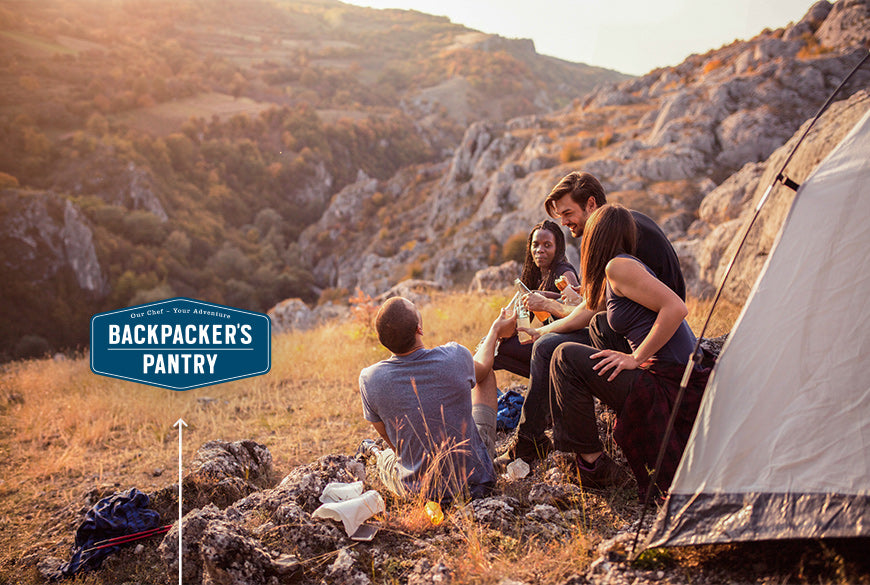 5 Delicious Meals to Enjoy While Camping and Backpacking
Figuring out what to eat is one of the hardest parts about planning a camping or backpacking trip. This is especially true for foodies who aren't willing to give up gourmet food to enjoy the great outdoors. 
Fortunately, there's no need to leave these luxuries behind. Here are five easy gourmet camping and backpacking meals to try on your next adventure.
Cuban Coconut Rice and Black Beans
Take your taste buds on a trip to the tropics with this Cuban coconut rice and black beans gourmet meal. 
The sweet taste of coconut milk and bananas pairs beautifully with the savory flavors of black beans and spices in this delicious dish. This easy-to-make meal (just add hot water and stir) is also high in protein, so it will give your body the fuel it needs to make it through the rest of your camping trip.
Pineapple Habanero BBQ Chicken Kebabs 
Firing up the grill is the perfect way to end a long day of backpacking. On your next camping trip, throw these pineapple habanero BBQ chicken kebabs on the grill to create a quick and tasty gourmet meal. 
Every bite of these mouthwatering kebabs is bursting with tangy pineapple and smoky barbecue flavor. Plus, each kebab is on a skewer stick, so it's easy to grab a few on the go.
Garlic Sausage and Asparagus
This garlic sausage and asparagus dish is packed with flavor and nutrients, so it will satisfy your hunger and keep your energy levels high. 
The best part about this meal, though, is the easy cleanup. Each meal is cooked and served in a foil packet, so you won't have to clean dirty dishes or scrub residue off of your grill after eating. Going gourmet has never been easier!
Egg and Spinach Breakfast Burritos
Start your morning off right with these gourmet egg and spinach breakfast burritos. Each burrito is loaded with eggs, spinach, potatoes, sausage, peppers and cheese, but you can customize the ingredients if you're camping with picky eaters. You can also swap out the sausage for another type of protein like turkey or chicken, or keep them vegetarian-friendly.
Dark Chocolate Cheesecake
Nothing says decadence quite like dark chocolate cheesecake. This rich and creamy cheesecake tastes like a dessert at a five-star restaurant, but you won't need to hire a pastry chef to prepare it for you in the wilderness. In fact, you can whip up this gourmet dessert in as little as 10 minutes. Just add water, mix the ingredients, and top your creation off with chocolate cookie crumbs. Pair this sweet treat with a cup of coffee in the morning or save it for a late-night reward after a long day outdoors. This is the perfect way to satisfy your sweet tooth while camping or backpacking.
---