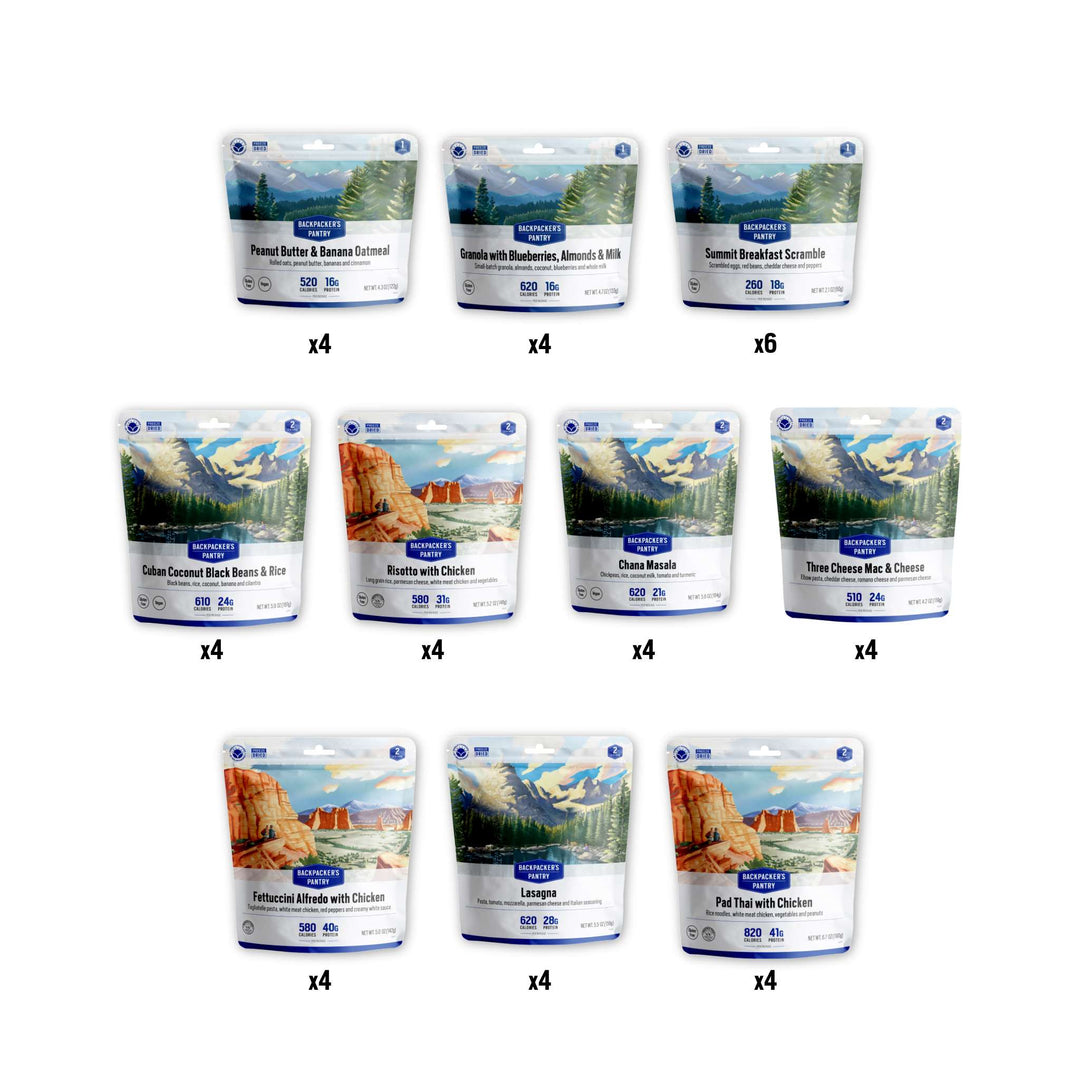 14 Day Emergency Survival Meal Kit - Meat
---
In stock, ready to ship

Inventory on the way
Our 14 Day Emergency Survival Meal Kit with mixed protein for one person is an essential item to have on hand. It includes 14 days worth of freeze-dried meals for breakfast, lunch, and dinner, providing enough sustenance for emergencies or outdoor adventures. With this kit, you'll be prepared to get through any situation.
Number of meals: 42
Number of servings: 70
Gallons of water needed:

3.4

gal

gallons
Size of box: 20L x 16W x 16H
Weight of box:

17

lb
Total calories: 23740
Total protein:

1080

g
1. Remove and discard enclosed oxygen absorber before beginning food preparation.
2. Add boiling water
3. Stir well
4. Close and let sit
5. Stir again
6. Close and let sit again
7. Stir and serve
Note: See pouch for water amount and rehydration times.

Rehydration time doubles every 5,000 feet of elevation gain. Our directions are set for 5,000 feet.

For emergency kit storage, we recommend storing in a cool, dry place. You can store in our cardboard box, a plastic bin, bucket, or similar.

3-10 year shelf life (exact expiration date found on product packaging)
Free Shipping on all orders over $99 within the contiguous United States.