You Can Eat Well in the Wilderness… Here's How! | Backpacker's Pantry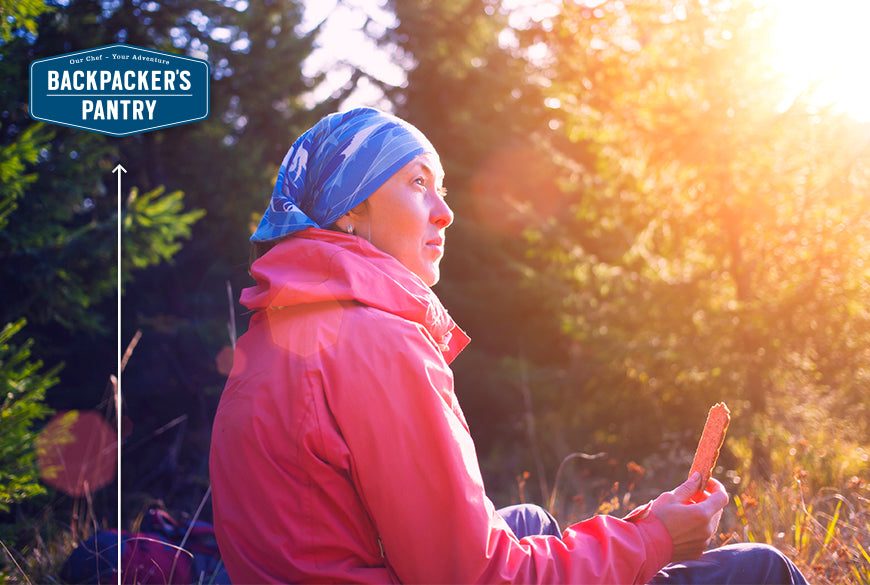 You Can Eat Well in the Wilderness... Here's How!
Healthy (and Easy) Camp-Friendly Meals
Heading out to explore and adventure in the wilderness means bringing your own food, but how can you pack light and still stay healthy?
Camping and backpacking trips can lead to a nutritional disaster if you aren't careful. It's all-too-easy to pack a bunch of unhealthy convenience foods, but we know there's a better way to eat outside. With a bit of planning, it's easy to bring along healthy and nutritious foods that are easy to prepare out in the wild, and here's exactly how you can eat better in the wilderness.
Are you car camping? Backpacking? Something else?
The activities you're doing, and how you do them, will play a huge role in the foods you can bring along. For example, if you're car camping, it's easy to pack a cooler full of fresh fruit, veggies, and even meats and dairy. You can bring pots, pans, and other cooking tools to make things even easier. You can also get more creative with your meals when car camping, as this awesome list of 40 delicious camping foods demonstrates.
If you're backpacking, it's better to bring along foods that aren't too heavy. Freeze dried meals, like the ones we have here at Backpacker's Pantry, are the perfect solution. All you need is water and something to stir with, and before you know it you'll have a full meal.
Plan your meals and snacks ahead of time
Even if you aren't a Type A kind of person, this is one area where planning ahead really pays off. Write down what you plan to eat for every meal and every snack, and then use your list to pack your backpack or cooler.
Not sure what to pack for each meal? Here are some ideas to get you started.
Foods that are great for camping, backpacking, and more
Rolled oats or instant oatmeal packets.

Apples, oranges, carrots, celery, and other firm fruits and veggies that don't bruise easily.

Hard cheeses that don't require refrigeration.

Tuna and chicken pouches.

Whole wheat wraps.

Nuts and seeds (trail mix is popular for a reason, it's a great source of energy!)

Nut butters of all varieties.

Protein bars and meal replacement bars (just be sure to check the nutrition facts — some brands are full of sugar.)

Yogurt, if you brought a cooler along. Top the yogurt with nuts or granola and fruit for a quick, healthy breakfast.

Deli meats are also great if you have a cooler, and you can make easy deli roll ups with cheese.
There are endless options for healthy dining out in nature, but even if you only stick to this list, it's a great foundation. As you gain comfort with planning meals for your outdoor adventures, you'll find yourself experimenting and getting a bit more creative… which is the fun part!
---