Winter Driving Tips for Safe Cold-Weather Adventures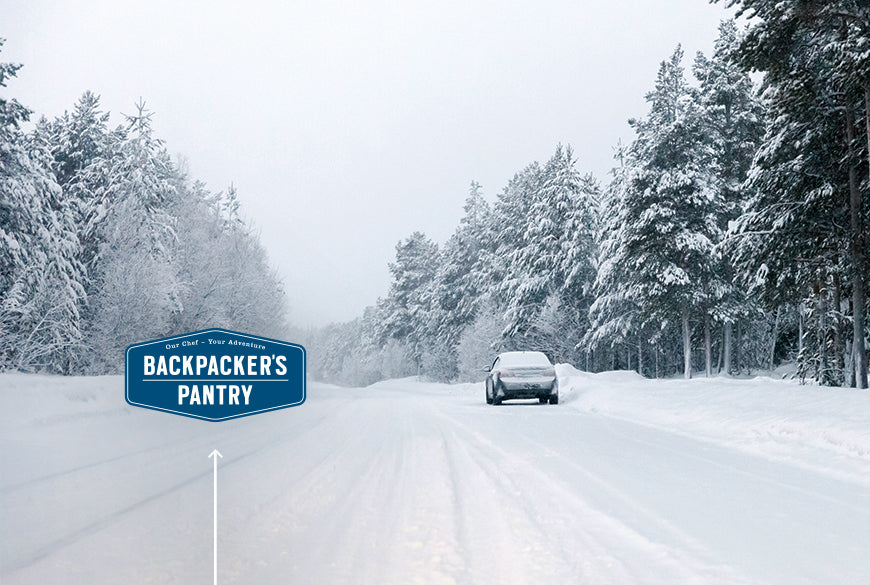 How to Prepare for Winter Road Trips
During winter, it's wise to be prepared for the unexpected. Winter storms, icy conditions, and other hazards mean you have to pay extra attention to your vehicle and how you drive, especially if you'll be adventuring outdoors.
Whether you're a seasoned pro or need to brush up on how to drive in the snow and ice, these winter driving tips will set you up for a safe season of outdoor fun.
Winterize your car
Cold weather takes a toll on your vehicle. Before you drive, make sure:
The windshield washer reservoir is full (and there's extra in your trunk.)
Your windshield wipers are in good condition. 
The battery is up for the task of winter driving. To check, turn on the headlights and start your engine. If they get brighter when the car is on, it's time for a new battery.
Your gas tank is full.
The tires are properly inflated, since tire pressure drops in conjunction with the outside temperature.
Your tire tread isn't too worn down. If you can, invest in snow tires — they make a massive difference in how your car handles.
The antifreeze is also full. Most cars require a 50-50 mix of coolant and water.
Stock your car with winter gear
You should always carry an emergency kit in your vehicle, regardless of the season. This step is particularly important if your outdoor adventures will take you far away from civilization. To that effect, always keep these items in your backseat or trunk:
Jumper cables
Flashlight
Warning devices such as flares or emergency markers
Ice scraper and snow shovel
Sand or cat litter, which can be used to gain traction if you get stuck
Blankets
A cell phone charger (an external battery pack never hurts, either)
Emergency food and water
For food, Backpacker's Pantry has plenty of tasty freeze-dried emergency food that you can keep in your car all season long. If you opt for freeze-dried meals, you should also keep a small stove and fuel in your car so that you can boil water. 
Other great additions to your emergency food stash include protein bars, granola, nut butters, fruit snacks/fruit leather, and other non-perishable snacks. 
How to drive in winter conditions
Now that you're prepared for everything winter has to throw at you, follow these tips for driving in snow and ice:
Know your car. Practice driving in snowy conditions in an empty parking lot or on a quiet road.
Drive slowly and increase your following distance. You'll have less traction on snow and ice, so choose your speed accordingly. If other drivers want to go faster than you, drive in the right lane or consider pulling over to let them pass when it's safe to do so. However, never go faster than your comfort level. 
Go easy on the gas and brake pedals. Accelerate and decelerate slowly and carefully. Accelerating too quickly can cause you to skid out, and slowing down on icy roads takes longer. 
Avoid stopping on hills. Before you tackle a slippery hill, get some inertia on the approach. This will get you up the hill and keep you from getting stuck. 
Follow these tips and get ready for a winter full of fun outside. But, if you don't feel comfortable driving in winter conditions, remember that you can always head out when the weather is more agreeable. 
---