What to Wear For Winter Camping/Hiking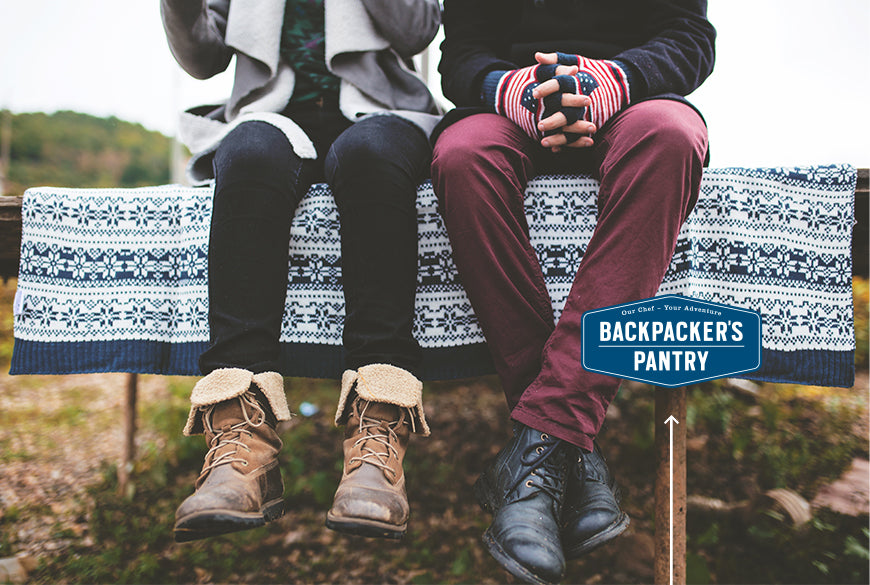 What to Wear for Winter Camping/Hiking
Whether you're a seasoned hiker or this is your first snowy excursion, knowing what to wear for winter camping and hiking is essential to keeping you safe. Protect yourself from the elements with these tips. 
Your Layers
Consider your base, middle and outer layers. Each layer of clothing may be made from different materials, which gives you different degrees of insulation.
Your base layer covers your skin and helps keep moisture from sticking. You can select a base layer by evaluating the conditions you expect to encounter:
All-around use — midweight set of long underwear

Mild conditions — lightweight long underwear

Below-freezing temperatures — heavyweight set of long underwear

Fabrics like wool or polyester are ideal for keeping your skin dry since these materials help draw sweat away from your skin.
The middle layer is designed to retain heat. The clothing you use for a middle layer should be thicker and warmer than your base layer. Evaluate these options when preparing for your next trip:
Puffy down

Synthetic insulated jacket

Heavyweight fleece, including fleece pants

Often referred to as the shell layer, the outer layer is waterproof and breathable armor against winter weather. Make sure to equip yourself with a fully waterproof jacket and pants and select a breathable fabric since sweat will need to be able to escape.
Other Essential Clothing
Besides covering your torso and legs, adding a face mask or balaclava to your outfit may help when you're facing an exceptionally cold day. 
Waterproof and breathable gloves or mittens are ideal to protect your hands from the cold. Remember to pack a second pair in case one gets wet.
To protect your eyes from the sun and wind, you need goggles or glasses. The terrain and weather conditions will determine the pair you'll need. Research their color and visible light transmission (VLT) before you buy a pair.
Sunny days: dark lenses and a VLT of around 0%-19%

Cloudy weather: light-colored lenses (rose, amber, gold or yellow) to enhance contrast in tricky and flat light conditions

Overcast conditions: VLT of about 20%-40% or higher

Proper winter hiking socks and boots are also important. Select a non-cotton sock that is thick enough to fit in your boots without them feeling too tight. A regular pair of hiking boots will work if there isn't too much snow, but waterproof boots are ideal if you expect deeper snow. Lastly, if you're going skiing or snowboarding, be sure to also bring their corresponding footwear.
Let's Not Forget Your Backpack and Other Accessories
Packing individual warmers to place in your boots and gloves will keep your extremities safely warm while camping or hiking. 
As long as you aren't expecting to trudge up steep hills, it can be easier to use a sled to carry your belongings throughout your hike or to and from your campsite. However, a backpack may be more to your liking if you don't feel like dragging a sled behind you.

There is plenty to keep in mind when selecting a winter backpack. Due to the heavier clothing and extra supplies, your winter backpack should be larger than the one you use during warmer months. Your backpack will likely hold things like:
Sleeping bag

Bottles for water


Camping

and hiking gear

Gear for snowshoeing, skiing and snowboarding

Plenty of

quick to prepare meals

with appropriate storage to keep small animals away

Avalanche safety equipment

Backpacker's Pantry provides ready-to-eat, lightweight camping food for short hikes, extreme adventures and everything in between. Browse our nutritious, gourmet food for the trail.
---