What to Do if You Get Lost Hiking | Backpacker's Pantry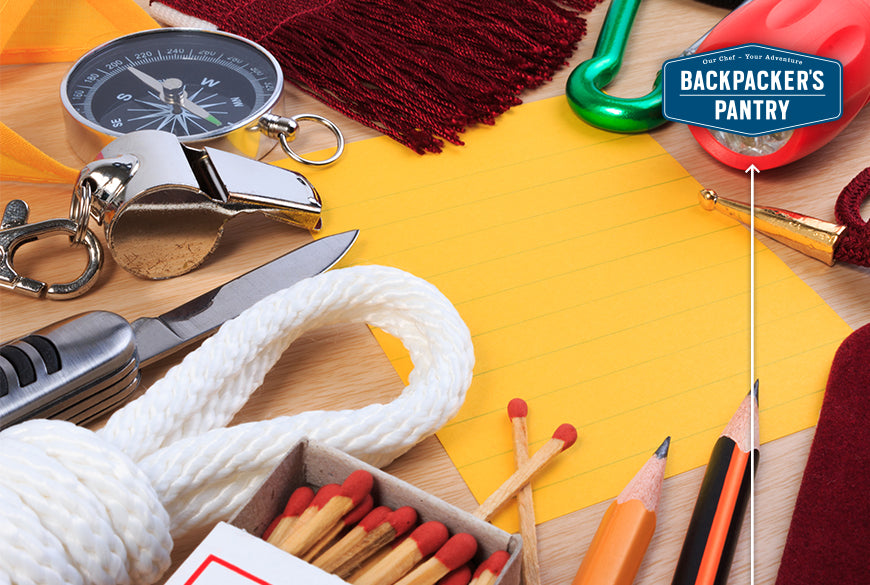 What to Do if You Get Lost Hiking
Safety Tips for Hikers and Backpackers
Getting lost in the wilderness is a terrifying experience, and it's easier to do than you might think. Changing weather conditions, an out-of-date trail guide, a downed tree, a deep conversation, and more can all make you veer off course. Even if you've hiked a trail hundreds of times, getting lost is never 100% out of the question.
Where outdoor recreation is concerned, the importance of preparedness can't be overstated, and that includes learning more about what you should do if you get lost. With that in mind, let's dive into some life-saving tips that will come in handy if you ever get lost hiking.
First, prepare for the unexpected
That old saying, "If you fail to plan, you plan to fail," applies to outdoors scenarios (and life in general), and proper preparation can literally save your life in an emergency. Before you head out into the wilderness, make sure you take the following pre-hiking safety measures:
Share your plans with someone. Tell a friend or family member where you're going and what you're doing, including the time you'll start hiking, the trail you'll take, your estimated return time, and the type of car you parked at the trailhead.

Bring maps and a compass. Pack the appropriate maps, always bring a compass, and make sure you know how to use them.

Don't forget matches and a headlamp. If you get lost in the dark, these items will be more important than ever.

Consider carrying an emergency blanket. They're lightweight, easily packable, cheap, and can save your life if the temperature drops.

Stock your first aid kit. A basic first aid kit is another trail essential, even if you never use it.

Pack extra food and water. Always bring more food and water than you think you'll need. If you have a filtration system or UV light to treat water, confirm that there are water sources in the area.
Loading your backpack up with extra heavy food isn't always ideal, but freeze dried hiking and backpacking meals last for years and won't add much weight to your pack. They're perfect to have on hand in an emergency, even if you just planned on a day hike.
What to do if you get lost while hiking or backpacking
In the event that you do get lost while hiking, there are a few best practices to follow to ensure you get back home safely. First, familiarize yourself with the National Forest Service's STOP protocol:
When you realize you're lost, stop and take a deep breath. Then, think about where you are and what happened. Are there any landmarks you remember, like a trail marker, downed tree, or impressive viewpoint?
Next, you need to make some observations. Whip out that compass you brought along and figure out which way is north, south, east, and west. The planning part involves brainstorming and thinking through each scenario. Will you try hiking east until sunset? Are you going to stay put, because you aren't confident or comfortable with route finding?
If you're on a trail, stick to the trail, but never walk around aimlessly. That's a recipe for getting even more lost. If you have no better option, follow a stream or drainage downhill, as it could lead to a trail or road. If it's dark out, or if you're injured or too exhausted to think straight, just stay where you are and try to stay as calm as possible. Even if you find yourself in a dire situation, all hope isn't lost, and you can learn more about surviving until help arrives.
No one ever sets off on a hike planning to get lost, but it can happen, and you should be prepared. Luckily, with enough planning and education, you can confidently handle the challenges that Mother Nature throws your way.
---