Van Life: Why You Should Consider Living Life On The Road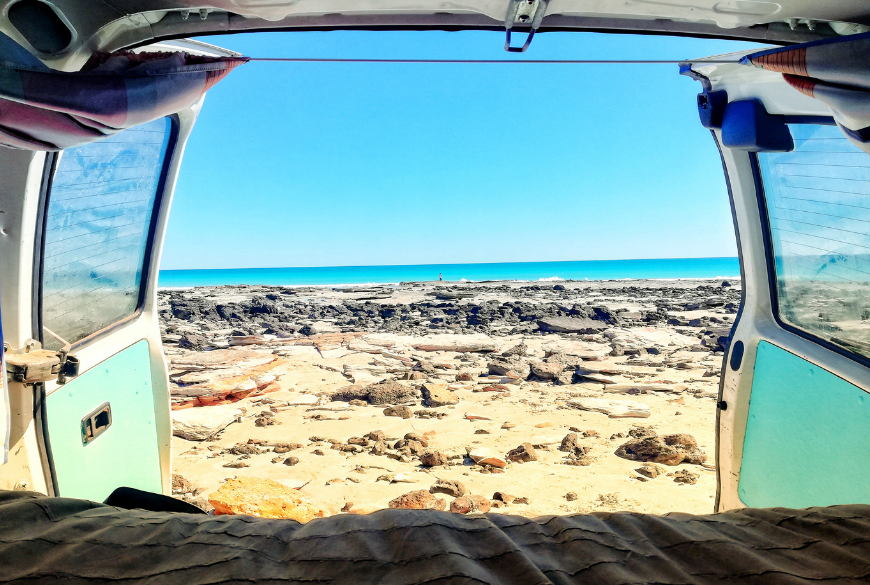 Living Life In a Van
At it's most basic, van life is simply that: living in a van. But it's more than this. Van life is a lifestyle that represents freedom, adventure, travel and minimalism; an escape from the status quo of every day life.
If you've been dreaming of suiting up a van and embracing the #vanlife lifestyle, here are some things to consider. 
Reasons For Hitting The Road
Gain freedom & flexibility
Many choose to live in a van due to the freedom it provides, particularly when it comes to travel. Without being tied to a mortgage or utility bills, you can travel wherever you want, whenever you want to, finding amazing places to explore. Plus, you get to set your own schedule, and live life at your own pace. 
Save money
Living in a van is quite economical, especially compared to living in most cities.  While it can be a significant expense upfront, due to the build-out process, you'll save money that would have been spent on rent. Plus, the van will be something that you own and can turn around and sell when you want to!
Focus on hobbies 
Whether you plan to work remotely or adventure with saved up money, living in a van will give you the time and space to add some fun into your life! Since you won't always have access to Wi-Fi, you'll have to find ways to entertain yourself that don't involve a screen. This is a great opportunity to push yourself to focus on hobbies like hiking, biking, swimming, climbing, guitar, reading, writing, etc. 
Practice minimalism
Our society is highly consumptive -- to say the least. We always want to buy more of everything and most of us have A LOT of stuff. Van life, however, puts a constraint on living consumptively. Only the very best (and necessary) is allowed inside the vehicle. While this can be a big transition for some, the ultimate outcome means living a life with less debt, a lower environmental impact, and perhaps a clearer conscious!
Making It Work  
While there are many benefits of living in a van, you may be wondering, "how can I make this work with work?" One of the biggest road blocks to taking on van life is figuring out how to make money. But, if there's a will, there is a way. You can absolutely make an income while living this freeing lifestyle. Many individuals living in a van are able to find seasonal positions along their travels or work remotely - especially as our world turns more digital.  Other virtual job ideas include blogging, being a freelance writer, tutoring online, teaching English online, selling handmade products through online stores and more!
Take On The Challenge For Personal Growth 
Perhaps the best part about living in a van, is the personal growth. You'll have time to be with yourself to work on yourself and getting away from society can be quite therapeutic. Living out of a van will also force you to completely step outside of your comfort zone, as you'll be faced with daily challenges. From finding a spot to park, to dealing with loneliness, mechanical issues, and so on, living in a van is certainly not a walk in the park. However, most van lifers can probably agree that van life is worth the risk; its a challenging adventure that you push you in exciting ways! 
Want Some #VanLife Inspiration?
Checkout these four inspiring van lifers for some major #vanlife inspiration! Whether you want to try van life for yourself, or are simply intrigued by the freedom that this lifestyle has to offer, you can learn everything you need to know by following successful van lifers online. There are accounts that speak to virtually everyone, including solo females, families and more.
Backpacker's Pantry provides lightweight, backpacking food for outdoor enthusiasts of every level and background. Browse our convenient gourmet food for the trail.
---