The Ultimate Guide to Vegan Freeze Dried Meals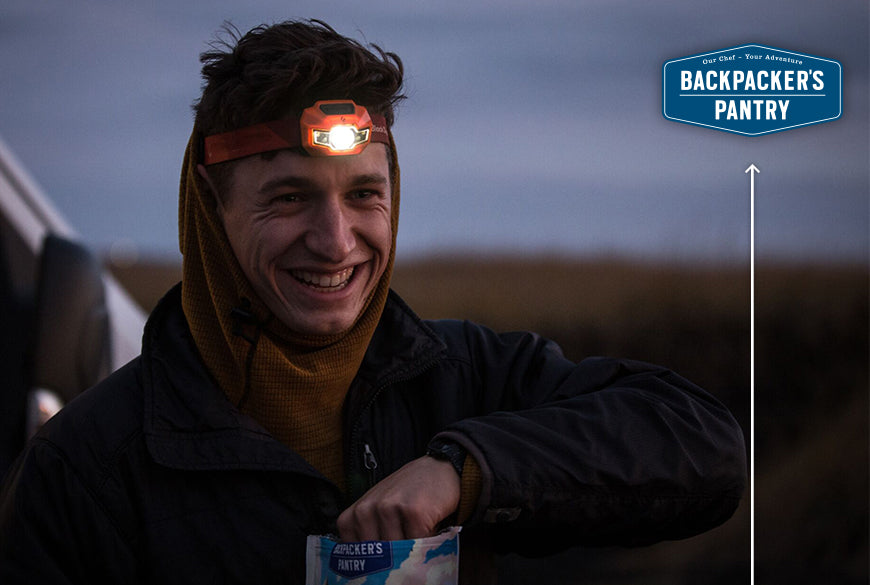 The Best Vegan Meals for Hiking, Backpacking, & Camping
If you're a vegan who loves hiking, camping, backpacking, and enjoying the great outdoors in general, this is the guide you need! Backpacker's Pantry has a variety of freeze dried vegan meals to fuel your journey, and today we're going to dish on some of our all-time favorites.
This is one seriously hearty meal (just look at the reviews for confirmation). It's full of corn, beans, squash, brown rice, and quinoa, with a whopping 17 grams of protein per serving. Since each pouch has two servings, that means you get a ton of protein in one easy-to-make package.
These aren't just any beans and rice. The smokey flavor is highlighted by rich molasses, and quinoa, brown rice, and pinto beans make for one wholesome and filling meal. You may even want to bring some cornbread along for the trip, because why not?
Vegan and gluten free, our pad thai is full of flavor and no detail is forgotten (we even include peanuts, powdered lime, and sriracha sauce). It's like having your favorite Thai restaurant in the wilderness. It's no wonder this entree continues to be a bestseller year after year!
Whether the weather outside is frightful or delightful, you can always bite into a taste of the tropics with this Caribbean classic. It's a scrumptious Cuban twist on a sweet and savory blend of coconut milk, black beans, and bananas.
Spicy Thai Peanut Curry with Vegetables
If you're looking for something on the spicier side, this is the freeze dried backpacking meal you've been waiting for. It's also dairy and gluten free, without the excess sodium you often find in prepared meals. This nutritional powerhouse is also our highest calorie meal, including 20 grams of protein per serving.
If you can't tell, the Backpacker's Pantry team loves making it easy for you to bring worldwide flavors on every single outing. This Kathmandu Curry is no exception. Even if your next hike isn't in the Himalayas, you'll taste the adventurous spirit of those iconic peaks in every bite. Lentils, brown rice, potatoes, peas, carrots, and the perfect blend of spices combine for one nourishing meal.
This one is a Backpacker Magazine's Editor's Choice Award winning backpacking meal of the year! When you taste it, you'll see why. This high-protein meal features delectable chickpeas and veggies in a blend of chilies and rice, and it also happens to be nut free, soy free, dairy-free, gluten free, and non-GMO.
Adding extra calories to your vegan camping food
Hardcore outdoor adventures require hardcore calories (just ask Backpacker's Pantry ambassador and polar expedition expert John Huston). If your next trip will have you burning plenty of excess calories, consider bringing some vegan-friendly extras for your freeze dried meals. Some of our favorites include:
A bag of textured vegetable protein or textured soy protein. These shelf-stable proteins rehydrate quickly and make a protein-rich addition to virtually any pasta or rice meal.

A small bottle of olive oil. With lots of calories per ounce, drizzling olive oil over your meals is a tasty and easy way to get some more healthy fats.

Tortillas or another type of wrap. Pro tip: Use them to make a delicious burrito out of your Mexican Cowboy Beans & Rice entree.
---