The Ultimate Guide to Hurricane Preparedness | Backpacker's Pantry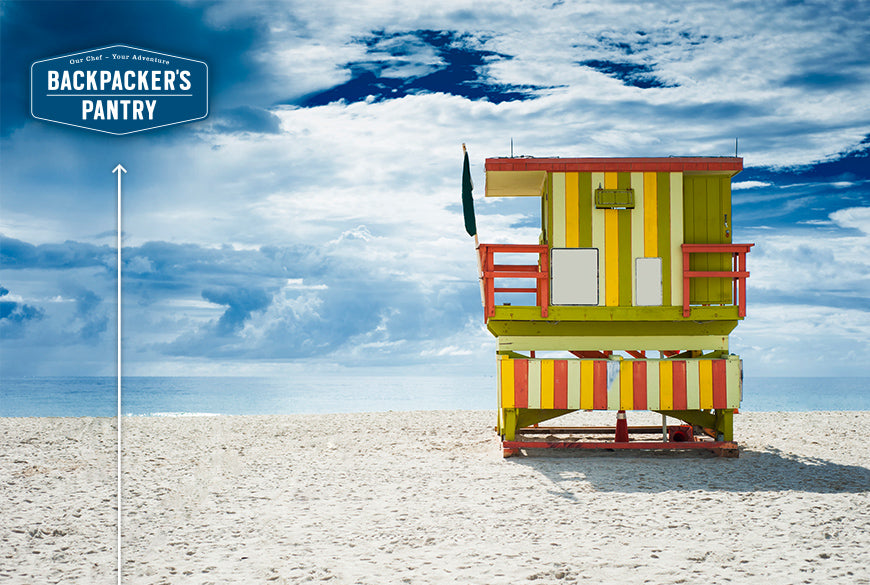 The Ultimate Guide to Hurricane Preparedness
It's Almost Hurricane Season, Here's How to Prepare
National Hurricane Preparedness Week is from May 6 - 13, 2018, and it serves as a much-needed reminder about the importance of being prepared for these massive storms. We never know what Mother Nature will throw at us, a fact that was particularly hard-hitting during 2017's unusually active and catastrophic hurricane season.
Thankfully, there are a number of simple steps you can take to prepare for the worst. Here's everything you need to know about getting ready for hurricane season.
When is hurricane season?
The Atlantic hurricane season lasts from June 1 to November 30, peaking between mid-August and late October. In the Eastern Pacific regions, hurricane season begins May 15 and ends November 30.
Getting your home hurricane-ready
High winds and intense rains can test your home's sturdiness, but there are things you can do to lessen the damage:
• Before hurricane season, trim or removed damaged trees and tree branches.
• Reinforce your roof, windows, doors, and garage door if needed.
• Make sure your rain gutters and downspouts are secure and clear of debris.
• Figure out where you'll store loose items like lawn furniture, trash cans, toys, and other objects that can be tossed around by high winds.
• Many people opt to purchase small generators for use during power outages. If you have one, make sure you have enough fuel.
Doing these things won't entirely eliminate property damage caused by hurricanes, but it will make a big difference. And when you have a secure home, you can focus on keeping your family and pets safe.
Basic hurricane preparation for the whole family
Preparing for a hurricane is all about the work you do in advance:
• Write down an emergency plan for the whole family, including pets. Then, practice together! While you're at it, gather the family and create an emergency family communication plan.
• Many communities in storm-prone areas have text and email alert systems for emergency notifications — search online to see what systems your city has available and sign up for them. The Red Cross also has several emergency apps available for download.
• Know where you'll go in the event of a hurricane, including local hurricane evacuation routes. If an evacuation is ordered, you'll have an easier time mobilizing.
• Make a "go-bag" that includes the items you'll need in a disaster. It should include a flashlight and batteries, cash, first aid supplies, non-perishable food, any medications you need, extra clothes, and copies of important information like your driver's license and passport.
• If you have pets, make a pet emergency kit as well. It never hurts to carry extra leashes and collars, either. Your pet could lose theirs, but extras may also come in handy if you encounter any lost pets.
• Set aside food, water, and other supplies in case you're homebound for a few days. Long-lasting dehydrated food is perfect for this, and you won't have to remember to restock supplies every year.
The importance of completing these readiness tasks ahead of time can't be emphasized enough, because you don't want to be left scrambling at the last minute. And while you can prepare for a natural disaster any time, National Hurricane Week offers a well-timed reminder.
---