Top Day Hikes in Washington State | Backpacker's Pantry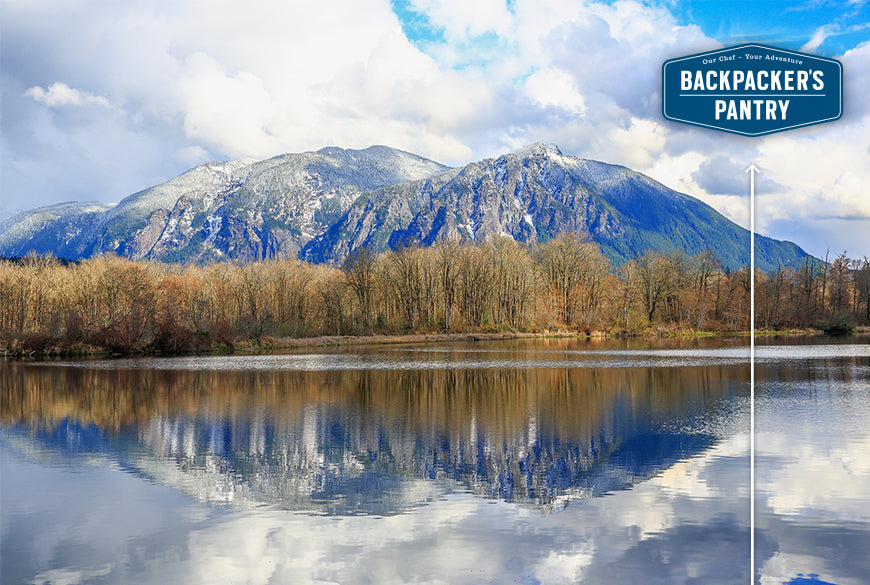 Top Day Hikes in Washington State
4 Popular Places to Hike in Washington State
With towering volcanoes, coastal rainforests and majestic snow-capped peaks, Washington has a diverse landscape that begs to be explored. Whether you're a seasoned adventurer or casual explorer, there are countless hiking trails for every level of experience. Here are our picks for the best places to hike in Washington.
1. Rattlesnake Ledge
Length: 4 miles

Difficulty: Easy
If you're looking for a relatively short, easy hike, this trail is a great choice. The path begins along the shores of sparkling Rattlesnake Lake before cutting through switchbacks and rising about 1,000 feet. The gently-sloping path also passes within old growth forest, while providing scenic views of the Southern Cascades and Snoqualmie Pass. Although the hike is uphill, it's not particularly challenging. This means it can get somewhat crowded, especially on weekends and warm summer days. Rattlesnake Lake is also a great place to fish, swim and relax before or after your hike.
2. Little Si and Mount Si
Length: 5 miles; 8 miles

Difficulty: Easy to moderate
Two of the most trafficked hiking areas in the Seattle area, Little Si and Mount Si are both easily accessible via exit 32 on I-90, less than a 45-minute drive from downtown. A 5-mile round-trip excursion, Little Si ascends about 1,200 feet, as it takes you through a lush forested path filled with unique rock formations. The trail also offers striking views of the Upper Snoqualmie Valley and North Bend. A more involved hiking experience, Mount Si rambles on for 8 miles roundtrip, while ascending over 3,100 feet. If you're having trouble deciding between Little Si and Mount Si, our vote is for the former, since there are more rewarding hiking options for the amount of effort Mount Si requires.
3. Ebey's Landing
Length: Up to 5.6 miles

Difficulty: Moderate
Edging the shores of Whidbey Island, this popular coastal hiking trail offers breathtaking views of the Strait of San Juan de Fuca and Olympic Mountains. The path also runs high along the scenic bluff, where you can watch sea lions frolic amid the ocean surf, while eagles soar high in the sky above. Depending on the season, you may even see orcas feeding on great schools of salmon. Whatever the case, you are sure to get a close-up view of restored 1850s homesteads toward the end of the trail. With great views throughout the day, Ebey's Landing is really at its best during the early morning and at sunset.
4. Summerland
Length: 8.4 miles roundtrip

Difficulty: Moderate
If you only have the time or energy for one hike in Washington, you should strongly consider Summerland in Mt. Rainier National Park. The path begins amid a flawless alpine meadow filled with colorful wildflowers, before ascending the southern slopes of Mt. Rainier. As the trail pushes upward, it provides an immersive experience, featuring old-growth forests, shimmering rivers and striking mountain vistas. If you still have some gas left in the tank, you can also head for Panhandle Gap, which is just another 1.4 miles from Summerland. Whatever you do, start your hike early, since this popular hiking hotspot tends to attract plenty of crowds, especially when the weather is nice.

Backpacker's Pantry provides lightweight, nutritious food for the trail. Check out our gourmet adventure food and fuel up for adventure and exploration.
---