The Best Lunches for Backpacking & Camping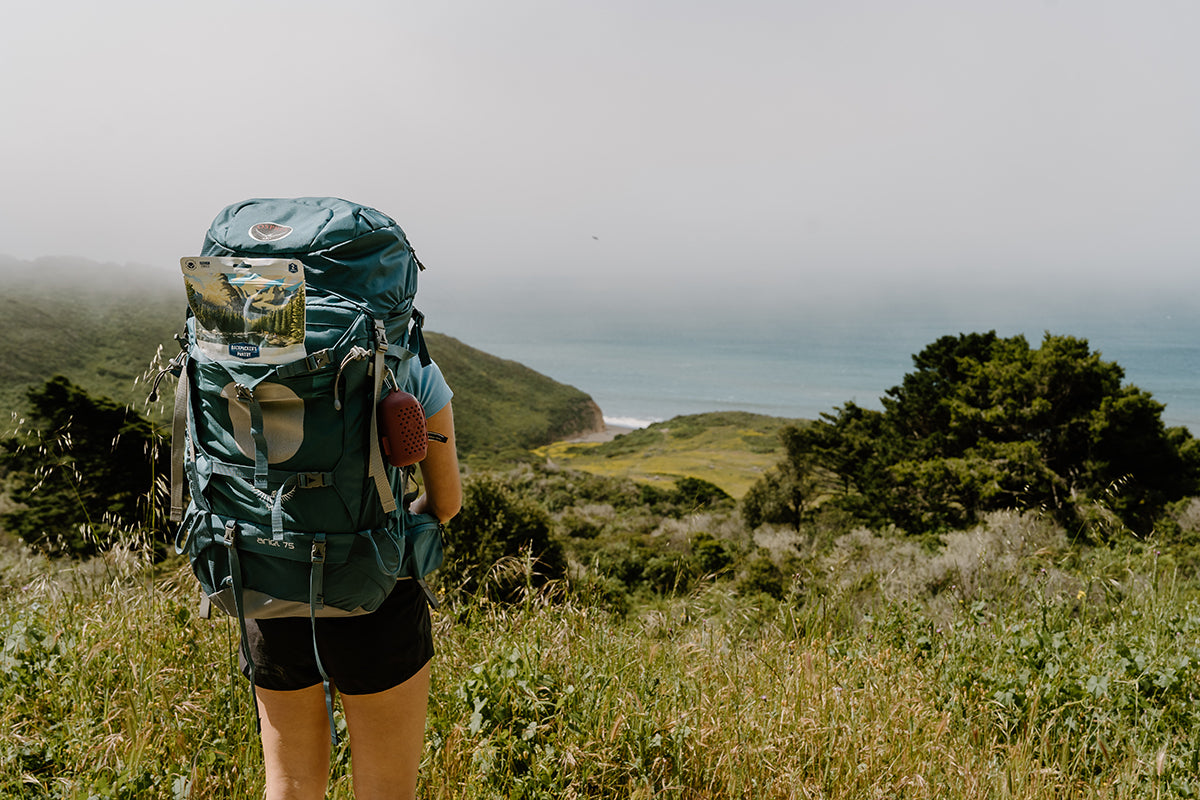 Nutrition is a critical part of any camping or backpacking trip, and it can also be one of the most fun parts of your journey. While dinner often takes center stage in camping cuisine, it's just as important to plan out your lunch. The ideal camping or backpacking lunch is lightweight, non-perishable, easy to prepare, and of course, delicious. Here are some of our favorite lunch ideas, from staples to some fun out-of-the-box ideas that will put "backcountry chef" on your camping resume.
Photo: @joshlynwright
Lightweight Lunches - The Best Backpacking Lunches
For the intrepid backpacker, meals need to be thoughtfully planned to strike a balance between nutrition, weight, and ease of preparation. Additionally, these meals need to be non-perishable, easy to prepare even in the wilderness, and of course, delicious to keep your morale high. The following lunch options embody these characteristics, each one providing a punch of flavor and energy without weighing you down. As an added bonus, they can all be coupled with a variety of freeze-dried options for additional variety, convenience, and a boost of nutrition.
Premade Wraps: Add your favorite sandwich ingredients but substitute a tortilla for better packability. This is a great option for 1-2 day trips, especially when you use a hardier meat option like salami, which can hold up better in your pack. Pita bread can be another good option. This can be an easy way to add some veggies to your backpacking lunches, too.
Freeze-dried Backpacker's Pantry Meals: Want to have a tastier backpacking lunch? Grab any number of great options from Backpacker's Pantry. Prep is still quick, just add boiling water and a short wait.
Pouch Tuna or Chicken and Crackers: A finger food meal can be about as easy as it gets. Turn up that pinky and get fancy with a homemade tuna salad with some single-serve mayo and relish pouches.
Chickpea Salad: Mix dehydrated chickpeas, olive oil, salt, pepper, and vegetables to make a light and tasty combo.
Gourmet Grub - The Best Camping Lunch Recipes
Camping offers a bit more flexibility than backpacking when it comes to meal planning. While weight is not as much of a concern, you still want your meals to be relatively easy to prepare and packed with the nutrition you need for your outdoor activities. But camping also provides an opportunity to indulge a little more. The following options not only provide you with the necessary nutrients but also have a gourmet touch to enhance your camping culinary experience.
Meat & Veggie Skewers: This is a delightful dish that's tasty and easy to make. Go as wild as you want with ingredients like chicken breast, bell peppers, onions, zucchini, sausage, and your choice of marinade. You can make these ahead of time or assemble them at the campsite. Just grill them up on your stove, grill, or better yet, over the campfire.
Freeze-dried Backpacker's Pantry Meals: Just because you're not backpacking doesn't mean you won't want a hot and delish meal that is ready, with no prep needed, in minutes. Grab any number of great options from Backpacker's Pantry. Prep is still quick, just add boiling water and a short wait. This is a great option for longer trips or a good thing to have in your camping kit for those times when you don't feel like cheffing it up, but you still want to eat well.
Gourmet Hot Dogs: This is another classic camping delight. Plus, roasting hot dogs or sausages over the fire is an activity in itself. Add high-quality sausages, artisan buns, fancy mustards, sauerkraut, and grilled onions to take things to the next level
Cold Cut Sandwiches: You can go as simple or complex as you want here. Emulate your favorite sub shop's signature sandwiches, or set up for everyone to choose their own adventure. One crowd-pleaser is a classic Italian sub with ​​salami, pepperoni, provolone cheese, tomatoes, lettuce, onions, and Italian dressing.
Campfire Nachos: Make them your own, but you can find us using canned black beans, jalapenos, salsa, sour cream, and guacamole. To cook, layer your chips and toppings in a deep cast iron or dutch oven, then cover and cook it on the campfire until the cheese melts. Adding some coals carefully to the lid to form a backcountry oven can help get everything melty and toasty. Finally, top with salsa, sour cream, and guacamole.
BBQ Pulled Pork Sandwiches: Use pre-cooked pulled pork from home or the store, or if you're feeling adventurous, make it at the campsite. Add BBQ sauce, coleslaw, and hamburger buns for a full sandwich experience.
Bonus Bites - Camping Snacks & Happy Hour
Finally, no camping or backpacking trip would be complete without those bonus bites that fill the gaps between meals or provide a treat at the end of a long day. These snacks are chosen not just for their nutritional value but also for their ability to provide a much-needed morale boost during your adventure. Whether it's a quick pick-me-up you need in the middle of the day or a relaxing happy hour treat as you watch the sunset, these snacks are sure to add to your outdoor experience. Be careful with adding too much junk food here, however, or you might have some upset stomachs.
Backcountry Charcuterie: Class up your trail time and make your own charcuterie board. We prefer hard cheeses because they hold up better over time and in a backpack. Add some crackers, a hard salami, and you're good to go! Want to truly take it to the next level? Add some freeze-dried fruits to keep it classy.
Campfire Popcorn: This is a fun activity and a good snack. You can pop popcorn over a campfire using a lightweight popcorn maker or a foil packet.
Premade Spring Rolls: This is a fun and delicious way to bring some freshness to your backcountry diet. A combination of vermicelli noodles, shredded carrots, cabbage, and herbs (cilantro, thai basil, and mint) are a great start. Add shrimp or any other veggies you like. For dipping, a sweet and sour chili sauce or a peanut sauce are amazing. You can make these ahead of time and individually wrap them for the trail or campsite.
Astronaut Ice Cream: Sitting under the stars, you can eat like you're amongst them with Astronaut Ice Cream. No freezer needed for this fun sweet treat. 
Whether you're considering lightweight lunches for backpacking trips or seeking more elaborate recipes for car camping excursions, prioritizing non-perishable, nutritious, and easy-to-prepare meals is paramount. From premade wraps to gourmet hot dogs, there is a wide range of delicious options that balance the need for convenience and taste. Remember lunch can go beyond merely sustaining you, becoming a source of fun and enjoyment. Plus there are always freeze-dried meals that are both delicious and easy to prepare. Add some variety to your menu, pack your backpack, embrace the outdoors, and enjoy the unique experience of dining amidst nature.
---