Planning the Perfect Backpacking Trip in Colorado's San Juans | Nathaniel Lawler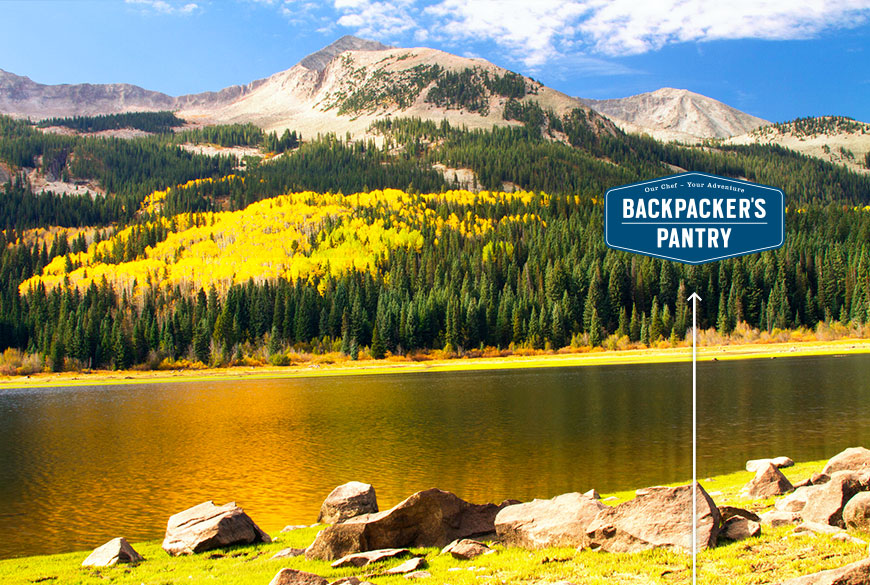 How to Plan a Weekend Backpacking Trip in Colorado and Beyond
I feel my pocket buzz and I pull out my phone to find a new blue bubble of text on the screen. "I've got off work for the long weekend coming up. I'm thinking about backpacking in the San Juans? Can you get here?"
As I sit on my sweltering Birmingham porch, the thought alone of jumping in cold alpine lakes and wading through early summer snowpack is more than enough to get me looking at plane tickets. "Ryan, I'm in. Got my flights and all. Let's nail down some more details."
Assembling our weekend backpacking crew
Four other people have apparently talked with Ryan and shown mutual interest in going on the trip: Jackson, Davey, Daniel (incredible men with whom I've had the joy of sharing a number of hilariously noteworthy adventures), and Ryan's sister Allyson, who'll be flying in from Washington D.C. 
The six of us are an undeniably rag-tag crowd that seem to laugh at one another's perpetual banter on trail as much as we find ourselves breathing heavily while we trudge up climbs whenever we get together. 
Backpacking in Colorado's stunning San Juans
Ryan and I spend a few days scouring over Google Earth's depiction of the San Juan Mountains in southwestern Colorado, an area often referred to as "Little Switzerland". 
The nickname doesn't disappoint, as it's one of the most iconic sweeps of mountains in the country. Countless heaps and masts of rock tower above the lower valleys. Ridgelines, sharp and formidable like protruding vertebrae atop a stegosaurus' back, pierce the sky above them. Mountains in that range stand so dramatically that I often find myself, at first glance, wondering if some of them are even climbable.  
Ryan's voice crackles from my phone's speaker, my cell service in Birmingham is poor. "Seeing any potential trail that seems interesting?"
"Hmm, not quite yet," I say while looking through a few series of maps. 
There are a few criteria that we like to consider when planning a backpacking trip: 
Do we want to do a loop or an out-and-back? 

How many nights do we want to spend in the backcountry? 

How many miles do we want to do? 

Do we want to peak any mountains? 

Are we fishing? 

Do we want to go somewhere we're familiar with or to somewhere new? 

Will the route have enough available water? 

Do we need any specific backcountry permits? 

Will we need any specialized gear? 
… and the list goes on and on. 
Ryan's voice chimes in while I continue to search over the maps. "I know Dan and Davey will want to fish, and I think we could manage 35 miles. And frankly, I'd love to peak a 14er if we can since I've never been to that region of the state."
"Well how about this; I'm seeing a potential loop in the south of Uncompahgre Wilderness that looks like it has some river access and even skirts up against Wetterhorn Peak! Seems ideal. Let me give the Lake City Ranger a call." 
When planning a backpacking trip, local rangers are your friend
Calling the Ranger is always an important part of our trip preparation. I've been greatly helped by the Ranger's local intel in regards to trail conditions and any slew of backcountry factors to be aware of in their district. I find myself exceptionally grateful we called the Ranger this time around as I hear her voice on the other side of the phone, "Oh, you want to get to the Matterhorn Trailhead? We closed the road 9 miles from that spot due to flooding. Sorry to tell you, but you might want to find a different route."
I call Ryan to convey the bad fortune, and as always, he's already steps ahead of me. "I figured road conditions might set us back considering the snow this winter… I've been looking at another loop as a backup."
Heading toward Vallecito Reservoir in Colorado's San Juan Mountains
Ryan pointed out an out-and-back trail in the Southern San Juan Mountains that led north from Vallecito Reservoir. "Wait, that looks awesome!" My eyes dart around the topographic depiction of the terrain. "That's got some awesome lakes to fish, and if we can manage 40 miles over the weekend, we may be able to peak that 13er, Mt. Oso!"
Having found a trail that fits all of our given criteria for this trip, Ryan gives another Ranger a call and this time the roads are good and we're in the clear! It's a green light and we let the rest of the group know. 
Although finding a viable route took a bit longer than expected this time around, good research coupled with a bit of flex saved us from potentially getting into some trouble down the road. And anyway, with a good crew like Ryan, Davey, Daniel, Jackson, and Allyson, there is never any "Plan A" and "Plan B". There is only "Plan A", and that happens to be exactly where our feet are set. Vallecito here we come!
---