Los Angeles Top 6 Day Hikes | Backpacker's Pantry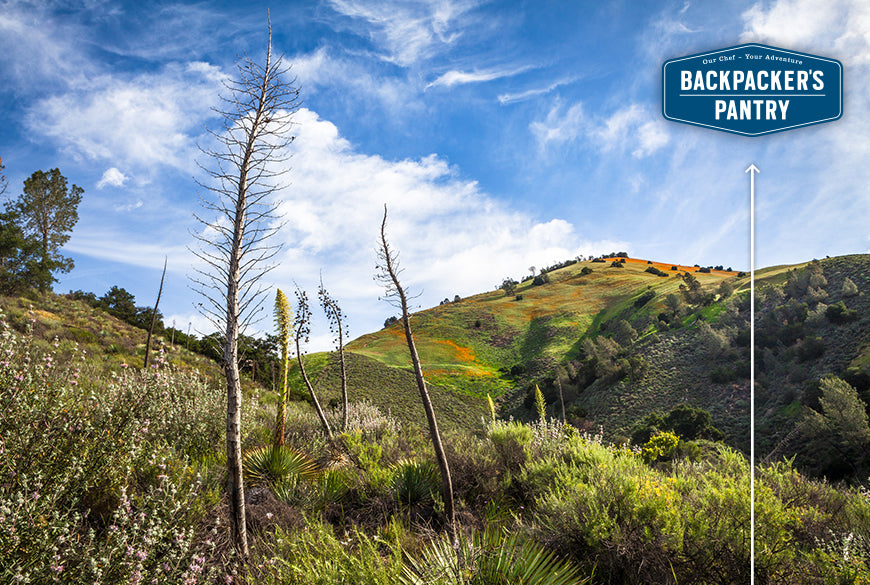 6 Great Hikes for Your Visit to Los Angeles
While Los Angeles isn't exactly replete with inexpensive activities, it is blessed with a spectacular array of scenic hiking trails. From cascading waterfalls and ocean vistas to low alpine ascents and chaparral-filled landscapes, each trek offers distinctive beauty if you are willing to work for it. Here is our list of the top six hiking trails in LA.
Parker Mesa: Winding its way through Topanga State Park, the Long Valley trailhead offers great views, plenty of exercise and a healthy dose of nature. It begins in the Pacific Palisades and quickly rises from the trees to meet Topanga State Park's fire road system. As it elevates 900 feet to the mesa, the trail provides spectacular views in return for about two hours of work. On a clear day, you can easily see Catalina Island and Palos Verdes Peninsula. If you still have some gas in the tank, you can continue on down the fire roads to Trippet Ranch.
Wildwood Canyon: Burbank's Wildwood Canyon provides a moderately challenging 2-mile loop. At the peak, you can savor some striking city views, while resting on a permanent reclining chair/memorial until you have the energy to move on. Just remember to get there early, since the park closes at sundown.
Portuguese Bend Reserve: Pushing its way through 399 acres of chaparral, this trail offers gorgeous views as it climbs the hilly terrain. Begin at the Burma Road trailhead in the Crenshaw District. From there, you will move on to Peacock Flats, where you will start the climb towards Allor and Eagle's Nest Trails. After that, you can head back or keep going to Landslide Scarp Trail, Vanderlip Trail or Ishibashi Trail. The entire trip can last one to four miles, depending on your available time and energy.
Echo Mountain: If you are willing to work for it, the trail to Altadena's Echo Mountain offers a diverse hiking experience. Beginning at the top of Lake Avenue, the 5-mile path is almost entirely comprised of steep-ish switchbacks with a scarcity of shade. It is well-maintained, however, and popular enough to make solo hikers feel safe. At the end of your journey, you will be rewarded with shaded picnic spaces, a fascinating history exhibit, an old metal echo phone and chunks of the dismantled Mt. Lowe Railroad.
Cooper Canyon: Proceeding at a downward slope, this hike begins at the very back of Buckhorn Campground. From there, you will descend Burkhart Trail through ancient trees, before briefly crossing onto the Pacific Crest Trail, which you can choose to explore if you wish. Otherwise, you can simply enjoy the scenic seclusion of Cooper Canyon Falls, while sitting down to a picnic lunch. The trip lasts a little over an hour, and dogs are allowed, since the trail runs through a national forest.
Mount Wilson: If the previously mentioned trails seem a bit too tame, take the hike from Sierra Madre's Chantry Flat to Mt. Wilson. Expect a little punishment as you walk a seven-mile path, ascending 4,200 feet in elevation. If you have the stamina, you will be rewarded with spectacular views. If you plan your hike on the weekend, you will also get the chance to look through the 100-inch telescope at Mount Wilson Observatory.
Backpacker's Pantry provides lightweight, nutritious food for the trail. Check out our gourmet adventure food and fuel up for adventure and exploration.
---