Liven Up Your Next Backpacking or Camping Trip with Fun and Games | Backpacker's Pantry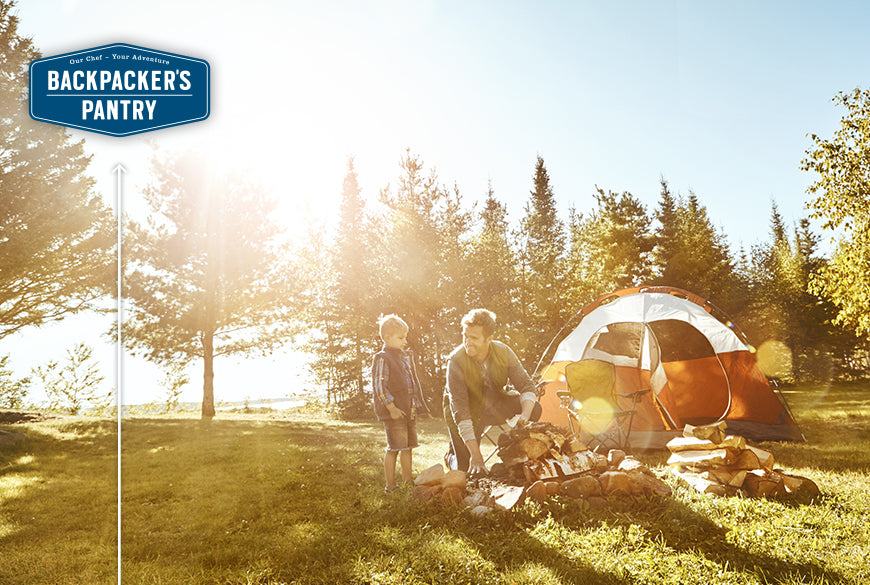 Keep the Kiddos Entertained on Even the Longest of Treks
Kids and camping should go together like summer and fun, but …
Just ask any mom or dad who has spent at day or a week in the woods with children and they'll tell you the beauty of nature sometimes isn't enough to captivate the attention of youngsters who miss their video game consoles or smartphones after even the shortest absence. A few fun and games can help. Here are some of the best ideas for backpacking and camping fun and games played and tested on some long (and sometimes boring) hiking days or camping trips.
Scavenger hunt
There's no shortage of stuff to hunt for while on the hiking trail or at the campground and no shortage of space to do the hunting. Your hunt could be for items found in nature, such as leaves or pinecones or rocks of a certain size of color. Or, if you allowed tech to make the trip with you, Marissa Stapley Ponikowski, in a post for Today's Parent, suggests a photo scavenger hunt could be good fun.
Whether you're hunting for stuff or snaps, make sure players stay in groups, stay close to home base and bring a compass with them (along with someone who knows how to use it).
To make the hunt more exciting, put some stakes on the line, such as, losers have to wash the dinner dishes, or winners get first pick of marshmallows after they come off the campfire.
Get crafty
Stapley Ponikowski also suggests bringing along basic supplies for a craft (glue, scissors, string, etc.) and utilizing some of the treasure acquired from the scavenger hunt (pinecones, leafs, rocks) to create works of art.
You also can bring along some non-toxic paint and some paper and your little Picassos can make leaf or rock or pine cone prints.
The National Wildlife Federation also has a list of suggested crafts, such as making nature bracelets.
Tell some stories, sing some songs
Have a contest to see who can tell the best campfire story. Kids can let their imaginations run wild and mom and dad can enjoy seeing their creative youngsters take center stage. Or while sitting around the campfire, sing a few songs. Let the kids choose the set list and they'll be happy to belt out a tune or two.
Get a guide book
Bringing along a nature guide book is another great suggestion from Stapley Ponikowski at Today's Parent. Kids and adults alike will love being able to identify and name the flowers, birds and other sights they encounter on the trail.
Olympics, anyone?
Another suggestion from Today's Parent echoed by Kit Arbuckle on Care.com is creating your own Camping Olympics. Swimming a few laps in the lake, a sandy shore long jump, a tug of war or a good old-fashioned foot race can entertain the whole family and burn up any excess energy.
Game on
Another great idea is adapting backyard games for the great outdoors. Instead of tag, play flashlight tag. Grab some glow sticks and glowing bracelets and play ring toss.
The National Wildlife Federation is a great resource for activities to liven up the outdoor experience. Among the fun and games you'll find on the NWF site is Bug Bingo. Print off the card and let the kids race to see who can find all the creepy crawlies first.
TheJoysofBoys.com also has a free, printable camping charades game.
What's cooking?
Or rather, who's cooking? Let the kids get hands-on with the meal with great ideas from the National Wildlife Federation, such as ladybugs you can eat (strawberries, blueberries, string licorice and mini chocolate chips), foil dinners or choosing extras to take s'mores from campfire good to campfire great.
All it takes is a little pre-trip creativity to help your kids let their creativity loose on your outing and maybe even banish "I'm bored" from the kiddos' vocabulary for the duration of your outdoor vacation.
---