Kristian Morgan on his upcoming Appalachian Trail speed record attempt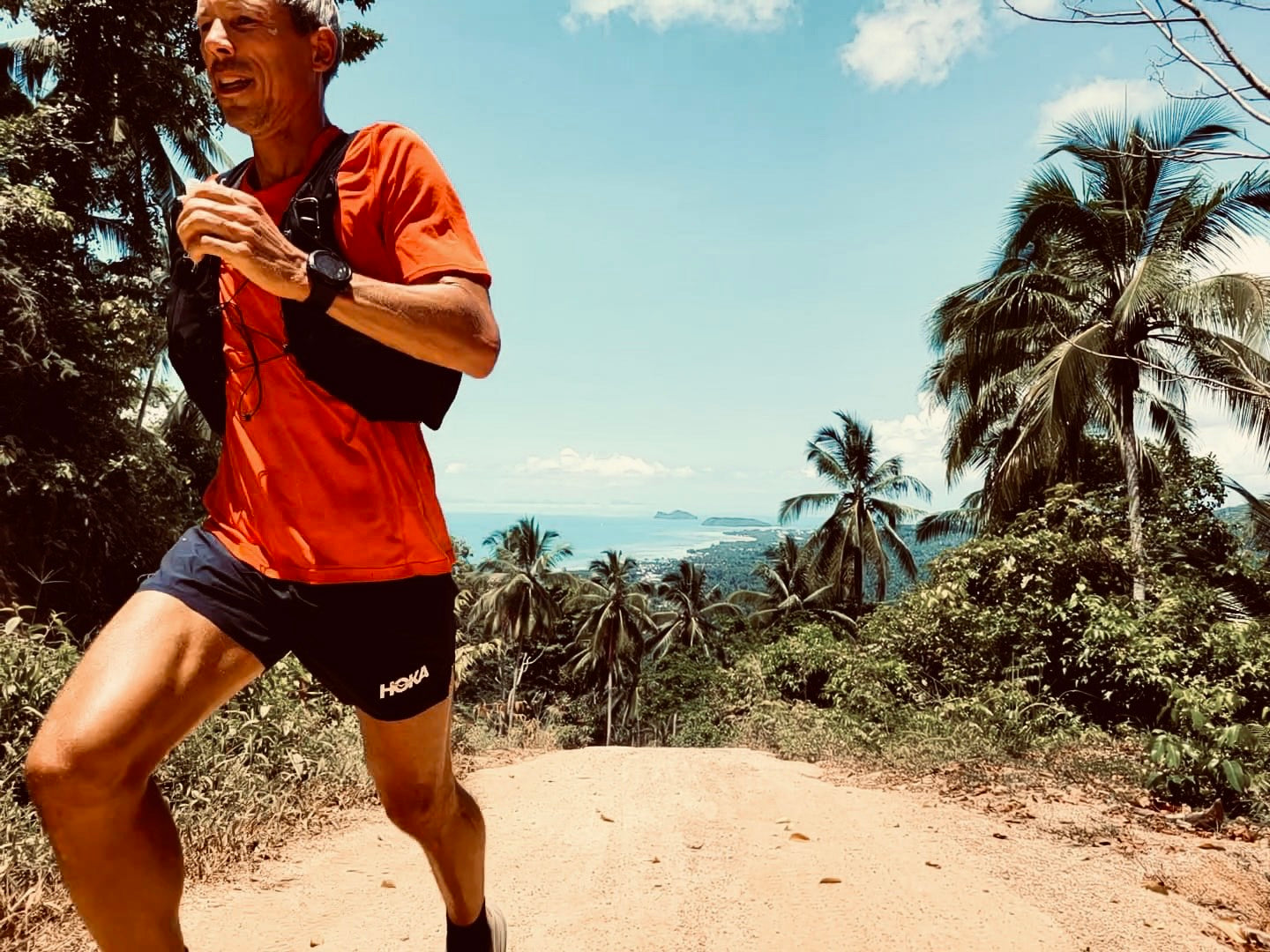 A Q&A with Kristian Morgan
On June 1, 2023, professional ultra runner and coach Kristian Morgan will attempt to set the Appalachian Trail speed record. He currently holds the second-fastest known time. We chatted with Kristian about how he is preparing for his upcoming attempt, how he got into ultra running, and his advice for those looking to follow in his footsteps.
What inspired you to attempt running the Appalachian Trail record?
I actually heard about the Appalachian Trail when Scott Jurek set the record in 2015. Then, in 2018, I ran as a mule for Karel Sabbe (current record holder) as he broke Scott Jurek's record. During this time I experienced a multi week adventure. As I ran with Karel, I fantasized that one day I would go for the record myself. 
How and when did you get into ultra running?
I was boxing in the 90's; battling opponents in the ring. In the year 2000, I ran my first marathon and unlocked something inside of me. Then in 2009, I discovered Ultra Marathons. In my first Ultra, I noticed how quirky everybody was. They looked and talked differently from regular marathoners. There was something about these guys I liked. After running that first ultra, I knew I had found something special. 
How are you preparing yourself for this attempt, both physically and mentally?
I coach myself using a variety of methods. Long days in the mountains are important and I also complete a strength routine twice weekly. I enjoy running fast too, so I do weekly speed sessions on the track. My mental training comes as a by product of the physical efforts: each time I complete another training week my self-belief grows. But nothing can compare with experience. I take confidence from the past five years; in this time I have played a part in setting the current record and now hold the second fastest time on the trail. 
Can you talk a bit about the logistics of planning this kind of attempt and how you ensure you have the right supplies when you need them?
The Fastest Known time I'm trying to set is the supported South Bound (SoBo). I will have a crew meeting me at road crossings along the trail. It's their job to resupply me with food and things I need to move forwards. Each day, I need to consume up to 10,000 calories to maintain my energy- this is where the Backpackers Pantry meals will help me. It's not only about running/ hiking the trail, but also looking after my body to ensure I can get up each day and cover over 50 miles of trail.
What are you going to do differently this time around/ what were some takeaways or things you learned from your last attempt? 
First of all, I'll be heading SoBo, last year was a NoBo attempt. This way I have two goals to shoot for… the overall fastest time and the SoBo record held by Karl "Speedgoat" Melter. I learned a lot on the trail last year. Many philosophical lessons, for example… "failure is the road to success."
You're raising money for cancer research on this attempt- can you talk about what inspired this?
I have changed my cause from Cancer to an NGO project: "The Wabanaki Public Health and Wellness Appalachian Trail Project." Originally, I opted to raise money for cancer research as my father has an incurable form of several cancers. But I realize that cancer charities have a lot of funding already. So I decided that The Wabanaki Public Health and Wellness Appalachian Trail Project is more relevant to my challenge and also in much need of help. A young member of the Penobscot Indian Nation, Nyle Sockbeson, is currently on the AT. He's hiking northbound, and his hike is dedicated to his late brother Douglas. Nyle is on this journey to help draw awareness to the benefits of outdoor recreation to everyone, and especially to his tribal peers in Maine and around the country. The Wabanaki Public Health and Wellness is raising money with the help of Nyle to build a lending library of gear for outdoor activities. As you no doubt know, multi-day experiences in the woods and mountains or on rivers, lakes, and the ocean require all sorts of gear. Acquiring that gear is a financial hurdle that many cannot get over. Nyle is hoping to make it a little bit easier for others to follow in his footsteps. To support this please go to https://wabanakiphw.org/category/uncategorized/.
Do you have any advice for people who want to embark on similar expeditions?
Start off with smaller challenges to your big goal and gain experience. Do not be put off by people who doubt you and surround yourself with people who believe in you. Know your reasons and define your purpose; this will ensure you stay motivated.
Do you have any other record setting goals you're willing to share?
I set the record in 2020 for running/hiking Britain's longest trail, the 630 mile SouthWest Coast Path. This was an official FKT. Last year someone broke my record, so it goes to show records are made to be broken.
What are you most proud of in your career so far?
Without question, being the 2nd fastest in the world to complete the Appalachian trail is my greatest endurance achievement so far, but I hope to improve on that this year.
What part of this attempt are you most excited for? Most nervous about?
Getting to the start on top of Mt Katahdin; it's been such a rocky road with trying to raise the funds needed to make this happen. I have to ensure I pay for my crew's expenses, the fuel for the 2 x cars, flights, food for everyone, equipment, hotels, and much more. So to stand at the top of Mt Katahdin, press start on my watch, and start this adventure is going to be super cool. I am most nervous about failing to set a new record. It's been a five year journey so far, investing all my time, resources, and finances into this record attempt. I got close last year but ultimately did not reach my goal. I will do my best to ensure success this year.
You can learn more about Kristian and his upcoming attempt on his website. 
---