It's a Great Day for Adventure - Fuel it with Backpacker's Pantry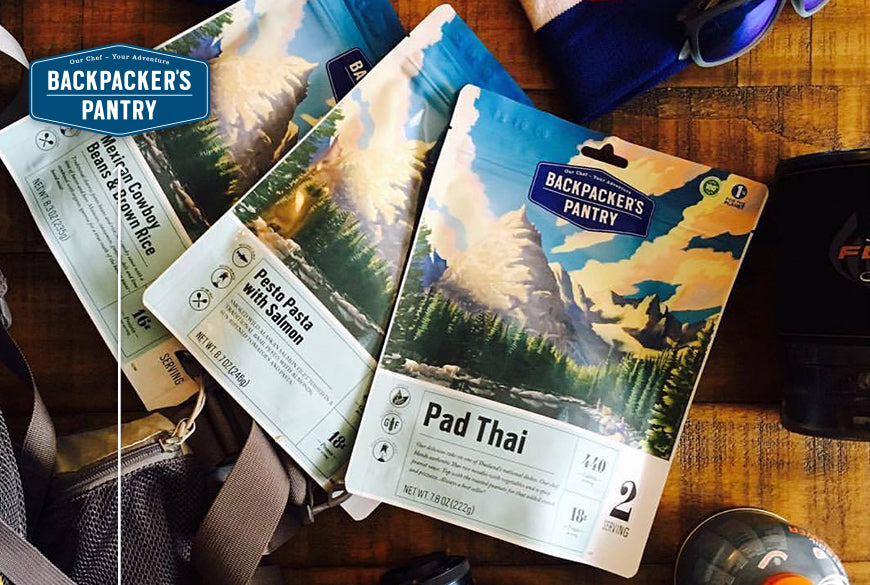 It's a Great Day for Adventure - Fuel it with Backpacker's Pantry
Fuel Up for Adventure with Our Lightweight Food for the Trail
When it comes fueling your outdoor adventure, Backpacker's Pantry is ideally equipped to provide you with flavorful, gourmet backpacking food. Whether you're looking for breakfast or dinner, vegan or gluten free, there's a great deal on lightweight camping meals for you today.
Check Out Our Latest Offers
At Backpacker's Pantry, we offer one of the industry's most diverse and affordable selection of delicious freeze-dried food for the trail. In addition to our everyday low prices, we consistently showcase a fresh selection of discounted freeze-dried foods, so you stock up and save big. 
From coffee and breakfast items to egg scramblers and desserts, you'll find plenty of enticing discounted items. Best of all, since we regularly refresh our sales items, you can find new food packs by checking our sales page frequently.
Food for Every Endeavor
While some people head outdoors to relax and disconnect, others are looking for extreme challenges and adventure. Whatever motivates you, we have the perfect fuel for your particular activity. Check out our top recommendations for backpacking, camping, hiking, hunting, sailing and climbing. We also have a nice selection of freeze-dried foods for emergency situations.
New Additions
To maintain our well-earned status as the leaders in chef-created, freeze-dried food, we keep our test kitchen running in high gear. This leads to a consistent supply of brand-new additions to our impressive lineup, inspired by the latest food and health trends, along with suggestions and requests from our loyal customers.
Options for Distinctive Needs
Vegetarian outdoor enthusiasts sometimes struggle to find much selection when it comes to freeze-dried foods. If you're tired of eating bland noodles, beans and rice, explore the impressive selection of freeze-dried vegetarian foods at Backpacker's Pantry. Whether you're looking for flavorful, high-calorie fuel, such as Granola with Blueberries, Almonds & Milk, or some Hot Apple Cobbler dessert to cap a satisfying day in the great outdoors, you'll find what you need amid our expansive inventory of ready-to-eat, lightweight food for outdoor enthusiasts.
It's also not always easy for vegans to find palatable food for the trail. Even if they don't contain meat, many freeze-dried foods contain milk, butter and other ingredients that aren't vegan-friendly. At Backpacker's Pantry, we take pride in our diverse selection of vegan freeze-dried meals. From Mexican Cowboy Beans & Rice and Cuban Coconut Rice & Black Beans to Spicy Thai Peanut Curry with Vegetables and Kathmandu Curry, we have delicious vegan-friendly foods for just about any appetite. We also offer 100-percent gluten-free options for outdoor enthusiasts who have celiac disease or simply prefer to avoid gluten in their diets.
Everything You Need in One Place
When they stock up on our lightweight gourmet backpacking food, outdoor enthusiasts can spend less time preparing meals and more time enjoying nature. Our extensive selection of breakfast items makes it easy to wake up, fuel up and hit the ground running. We also offer an enticing selection of entrées and desserts, so you can cap your day with a delicious, filling meal.
Whether you need one-day meal packs, three-day-meal packs, five-day meal packs or meal packs for a full week, Backpacker's Pantry is your one-stop source for lightweight food for the trail. Browse our complete collection and discover gourmet backpacking food for every type of outdoor adventure.
---