Introducing the Backpacker's Pantry Outdoorsman Line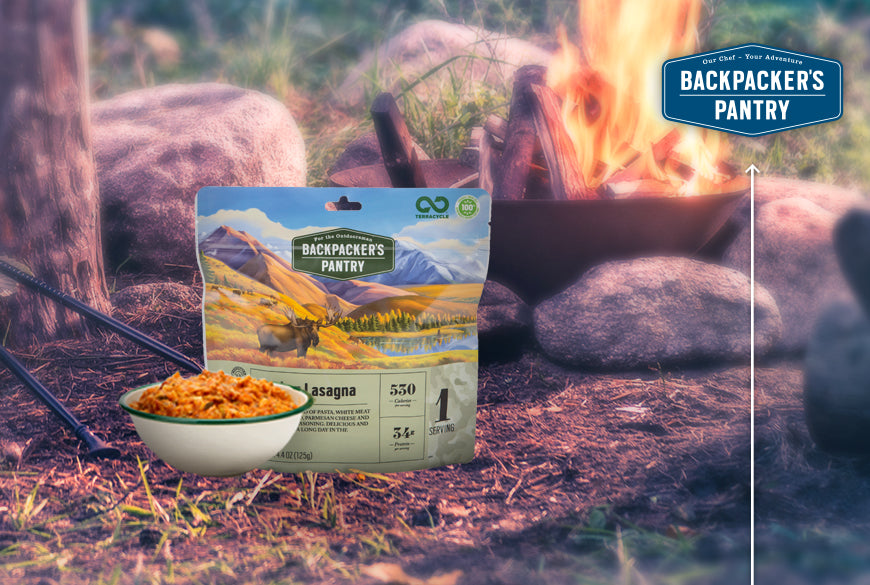 Backpacker's Pantry Introduces New High-cal, High-protein Outdoorsman Line
Backpacker's Pantry is pleased to announce the arrival of our Outdoorsmen line of high-protein, high-calorie lightweight food for solo and high-intensity adventures.
Available in an enticing variety of hearty, meaty flavors, these single-serving meals provide at least 30 grams of protein and 500 calories per serving. They also come in light, compact, easy to carry pouches that provide a power-packed meal without weighing down packs or getting in the way of essential gear.
Designed for outdoor enthusiasts who enjoy especially taxing activities, our new Outdoorsmen category of delicious freeze-dried food is perfect for hunters, anglers, self-supported cyclists, thru-hikers, high-alpine hunters, cold weather explorers, the military, high-caloric-need athletes and other solo adventurers. All Outdoorsman meals are made from all natural, preservative-free ingredients that deliver plenty of high-quality calories to support your health and endurance.
Outdoorsman Freeze-Dried Meals
Made with spaghetti, beef, beans, cheddar cheese and onions, the Outdoorsmen Cincinnati Style Chile with Beef provides a powerful dose of delectable fuel when you're cooking for one. The Outdoorsmen line also includes our tasty Beef Stroganoff with Egg Noodles enhanced by a traditional sour cream sauce with mushrooms.
The Outdoorsmen Chicken Lasagna is the perfect blend of white meat, chicken, tomato, Parmesan cheese and Italian seasoning, and is a great way to punctuate a fulfilling solo excursion. Rounding out our selection of tasty, high-protein & high-calorie meals, the Outdoorsmen Chicken with Rice includes a flavorful, no-fuss blend of healthy vegetables, fluffy white rice, quality white meat and a savory chicken gravy.
Conceived to deliver robust fuel and flavor for demanding outdoor adventurers, our Outdoorsmen line of lightweight, freeze-dried food is easy to carry and easy to make. Simply add water and cook each meal inside its single-serving pouch. Convenient, delicious nutrition has never been easier. And, with a 10-year shelf life, each Outdoorsmen pouch is a worthy investment for anyone in search of protein-packed, high-cal meals that are light enough for serious outdoor excursions in the world's most unforgiving environments.
Stay Tuned for More Outdoorsman Products from Backpacker's Pantry
With the addition of our Outdoorsmen line of high-protein, high-calorie lightweight food for high-intensity and solo excursions, Backpackers Pantry continues to lead and innovate in the world of chef-created, freeze-dried meals, snacks and desserts. With a busy test kitchen and flavor-focused chefs, we will continue adding to our existing selection of high-protein, high-calorie outdoor food in the coming months.
Trusted worldwide by backpackers, extreme athletes, sailors, explorers, climbers, the military, campers, hunters, vegetarians, vegans and even the US Ski Team, Backpacker's Pantry brings inspired lightweight cuisine to the furthest reaches of our world, while doing everything it can to protect it. We are also always looking for new, wholesome dehydrated and freeze-dried ingredients that meet our customers' expectations and fit our high standards.
Try our new selection of Outdoorsmen backpacking food and discover delicious, high-calorie nutrition to drive you further down the trail.
---