Gear Up for the Trail: A Comprehensive Guide on How to Dress for Hiking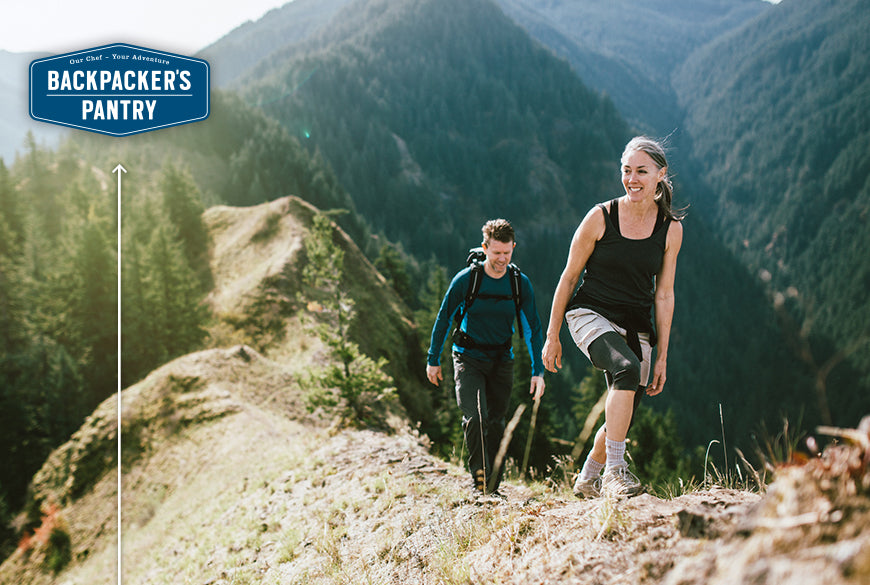 Are you ready to hit the trails and embark on some unforgettable outdoor adventures? Well, before you lace up those hiking boots, let's talk about dressing for hiking. The right gear can make your hiking experience a breeze, and we've got all the tips and tricks to get you started on the right foot (literally).
Layer Like a Pro - How to Layer for Hiking
Picture this: you're out on a hike, and the weather can't make up its mind. One moment, it's sunny, the next, it's raining, and then it's back to being sunny again. What do you do? Layers, my friend!
Example Hiking Outfit:
Synthetic or wool underwear and socks
Hiking boots or trail running shoes
Hiking pants, shorts, or leggings, depending on the weather
Synthetic or wool t-shirt or tank top
Sun-protective long-sleeve shirt
Insulation layer like fleece or down
Shell jacket for inclement weather

Underwear
First, choose the right undergarments for a day on the trail. Something moisture-wicking and quick-drying is ideal. Avoid cotton, and make sure to grab something breathable and synthetic, like polyester or merino wool. The fit should be snug but not tight to reduce friction and prevent chafing. Seamless or flat-seam construction is preferable to minimize irritation. Wearing a sports bra is definitely recommended for hiking. Choose one with all-day comfort and the right level of support that you prefer for moderate activity.
Baselayer
Next, you'll want a moisture-wicking base layer to keep sweat at bay. Look for clothing made from synthetic materials like polyester or merino wool. They pull moisture away from your body, keeping you dry and comfortable. In the summer, or on warmer days, this can be a t-shirt - though you might want long sleeves and a hood for sun protection.
Insulation
On top of that, throw on an insulating layer to trap your body heat. When the temperature drops, you'll want to stay warm without bulking up like the Michelin Man. Something like a fleece pullover, a good jacket, or a vest will do the trick. Your core is like the control center of your body's thermostat, and when it's warm, your extremities stay warmer, too.
Shell Layer
Finally, a waterproof and breathable outer shell is your best friend in unpredictable weather. Something lightweight but durable is ideal for keeping out wind and rain and holding up against rougher terrain like rocks and stray branches. This could look like a rain jacket and pants if the forecast looks grim. Shells that are lightweight, packable, and waterproof (but breathable) are ideal.
Changing With the Seasons
Throw that extra mid-layer in your pack for shoulder season days when you'll want to shed some layers as your body heats up. The same goes for your outer layer. In the summer, you can trade that fleece in for a sunshirt that has UV-protecting qualities. Or completely skip your mid-layer and go straight to the outer layer. A lightweight, packable rain jacket is a game-changer. You'll be singing in the rain while everyone else is drenched. With layers, you can easily adjust to the ever-changing conditions. and temperatures, no matter the weather conditions.
Proper Footwear - Choosing Shoes or Boots for Hiking
Your feet are the unsung heroes of hiking, so you'll want to make sure they are properly taken care of. When it comes to more casual hikes, you don't necessarily need special shoes to hit the trail. Just look for comfortable athletic options, like trail running shoes, with good traction that can hang on to dirt, rocks, roots, and the like without slipping. Avoid unstable, non-grippy options like sandals, skate shoes, dress boots, or any kind of shoe you wouldn't really want to get dirty.
Hiking Boots vs Shoes or Trail Runners
For longer, more technical trips, such as an all-day hike or multi-day backpacking mission, considering, waterproofness, breathability, ankle support, and stability are a must. Your choice of hiking boots or shoes can make or break your adventure. But to be frank, it's all based on preference. Some folks lean toward trail running shoes that dry faster and are less bulky. Others prefer taller boots, so they feel strong and stable on their approach and descent. To be sure, go try on different pairs and a local store and see what you like! It's important to get the footwear right; it can make or break your adventure! Just be sure to break them in before you hit the trails to avoid those painful blisters. New boots on the trail can be painful.
Don't forget about your socks!
When it comes to hiking, your socks are just as important as your shoes. You'll want to stick to moisture-wicking merino wool or synthetic athletic socks to prevent tugging and potential blisters. Despite your best efforts, blister can happen, so be ready to deal with them on the trail.
Photo: @katcraats
Hiking Accessories
Don't forget the little things! Depending on the length of your hike and where you are going, you might want any or all of the following:
A good hiking backpack is essential to carry your water, snacks, and any extra layers you might need. To save on weight, it's a good idea to look into a pack that is hydration-compatible, meaning it has the ability to carry a water bladder. That way, you don't have to constantly dig for your heavy water bottle. Instead, you can sip as you hike without taking your pack off.
Accessories like gloves, a beanie, and a buff can keep you comfortable in various weather conditions as temperatures drop. Sunscreen, sunglasses, and a wide-brimmed hat are your best buddies on sunny days to protect your skin and your eyes.
Keep safety in mind. Know where you're going, and make sure to tell a friend where you'll be and what time you plan to be back in case you need the support! Having a phone or a satellite communication device is important in case of emergency, but tools like a map, compass, or GPS device can come in handy in case you wander off the beaten path.
Accidents can happen, especially on longer hikes, so pack a basic first-aid kit with essentials like bandages, antiseptic wipes, and pain relievers.
Depending on your location, making noise can help alert wildlife to your presence, avoiding any unexpected encounters some folks like to have a whistle or bear bell on hand for longer days in the backcountry.
And always remember your headlamp or a flashlight! You never know when your hike might run long, and darkness can catch you by surprise. A reliable light source is essential.
Mixing Style with Functionality
You don't have to sacrifice style on the trail to be comfortable. Hiking attire has come a long way in the fashion department and has even become a staple in some major cities for athletic and trendy artists and young professionals. Most outdoor attire sticks to earthy, muted colors for that natural look, but add some bright accents or reflective gear to ensure you're visible to others on the trail.
Performance shirts have come a long way in terms of style. With various colors, patterns, and designs, you can hike in style without sacrificing functionality. Look for those made from breathable, moisture-wicking materials to keep you dry and comfy. Hiking pants come in all shapes and sizes but consider convertible pants. They're like transformers for hikers, turning from pants into shorts in seconds. It's all about versatility.
For a chic and comfortable look, you can even consider hiking in an athletic dress. They're designed with moisture-wicking fabrics and often come with built-in shorts. Skirts are also a great option. They provide freedom of movement and are available in various styles for different types of weather. An athletic skort works well for warmer days or you can add a down skirt for any extra layer when the temperatures drop.
Finish off your hiking ensemble with a colorful bandana or a stylish headband if you're not into the hat look. They keep hair out of your face and add a dash of personality to your look. The most important thing is to feel good in what you wear!
Photo: @joshlynwright
Common Mistakes to Avoid
In the world of hiking, it's equally important to know what not to do. Common mistakes like overdressing can leave you sweating buckets, and choosing the wrong fabric might result in discomfort and chafing on the trail. Remember, the golden rule is to layer sensibly and opt for moisture-wicking materials to avoid these pitfalls.
Pack reasonably! Be thoughtful about your choices of layers, snacks, and hydration to make sure you're fueled up for your day without overpacking or compromising your safety and comfort. A heavy pack can mean quickly lost energy as you're trudging along the trail, but being underprepared for weather or not packing enough food or water can lead to dehydration, excessive sun exposure, fatigue, cold/frostbite, and more. No matter the conditions, the sun will always shine, so sunscreen is a must!
Take breaks, drink water, adjust your layers, and don't forget to take in the views. Remember, slow and steady wins the race. There's always time to stop, enjoy the views, take a breath, and ensure you're properly regulating your body temperature and fueling up.
So there you have it, the beginner's guide to dressing for hiking! With the right gear, you'll be comfy, cozy, and ready for any adventure Mother Nature throws your way. Now go out there, explore, and leave only footprints - and perhaps some unforgettable memories. Happy hiking!
---