Fat Tire Biking: How to Get Started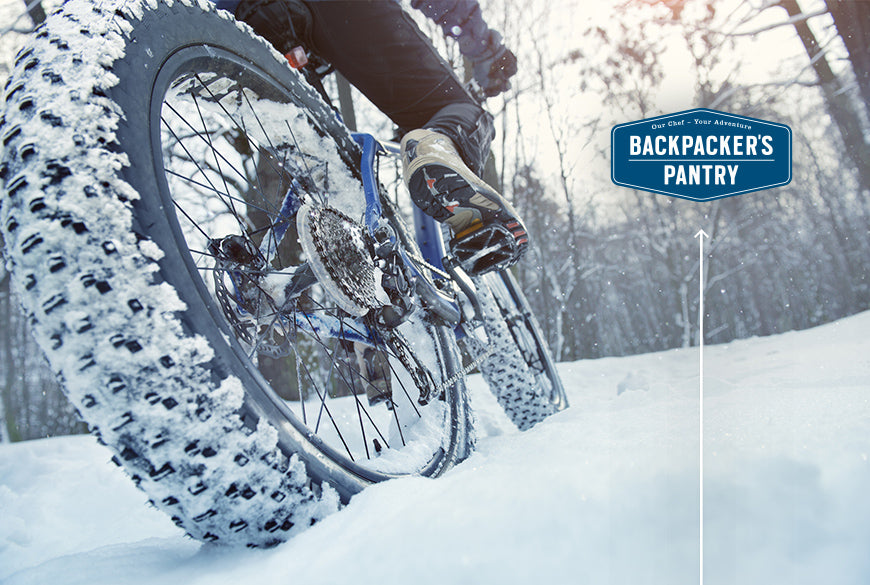 Everything You Need to Know About Fat Tire Biking Before You Get Started
Fat tire biking, or "snow biking," is becoming a popular winter sport. Unlike other snow activities, biking can be done year-round with the right equipment. Here's some information to get you started if fat tire biking is something you want to try this winter. 
Choosing the Right Gear
Bicycle/Tires — If you already have a bicycle for mountain or trail biking, you might be able to switch out your tires to snow tires. Bicycling companies make fat tire bicycles, but the frames are fairly consistent. It's the tires you need to explore. Your favorite bike shop can help you choose the fat tires that will pair best with your frame. 
Pressure Gauge — If you don't already have one, you'll definitely need to get a pressure gauge before you start fat tire biking. Snow bikes use low-pressure tires to help with shock absorption, so if you lower the pressure in your tires, you'll actually get better traction. 
Gloves/Hats — It's very important to purchase gloves that are waterproof and insulated. Skiing/snowboarding helmets will protect you from the cold more than a standard bicycling helmet, and they are made for skull caps and beanies to fit underneath. Face masks are a good idea, as well. 
Pants/Jackets — Your pants should also be waterproof and insulated. As for jackets, you can plan to use a variety depending on what the weather is. If it's cold, but sunny, you may not need as heavy of a jacket. If it's freezing, then down jackets might be the best choice. 
Boots — Though mountain bikes and trail bikes tend to use clip-in cleats, you may find that riding with boots on flat pedals is more productive for fat tire biking. However, if you're a huge fan of clip-in cleats, you can actually purchase winter bicycling boots. 
Choosing the Right Snow
Different types of snow yield different experiences. If you're riding in fresh powder, you'll be riding slower than usual because the powder will melt and turn into slush. That also creates more of a workout, though, and if that's what you're after then hit the trails as soon as it snows! If you miss that initial day of fresh powder and the snow turns slushy, you can still use your fat tire bike. You'll need to pedal quickly, though, to get traction on that slippery trail. If you're on a trail where the snow has been packed, then you'll have a biking experience that will be most similar to standard trail biking. 
If you're riding on ice, you might want to consider using studded tires to help maintain traction. Take your time, and look for a flat trail so you don't lose control and veer off into a tree or boulder. 
Once you have your gear and you've chosen where you want to start, then remember the most important rule of all: have fun! 
---