Eating Better on the Trail: The Hiker's Diet Improved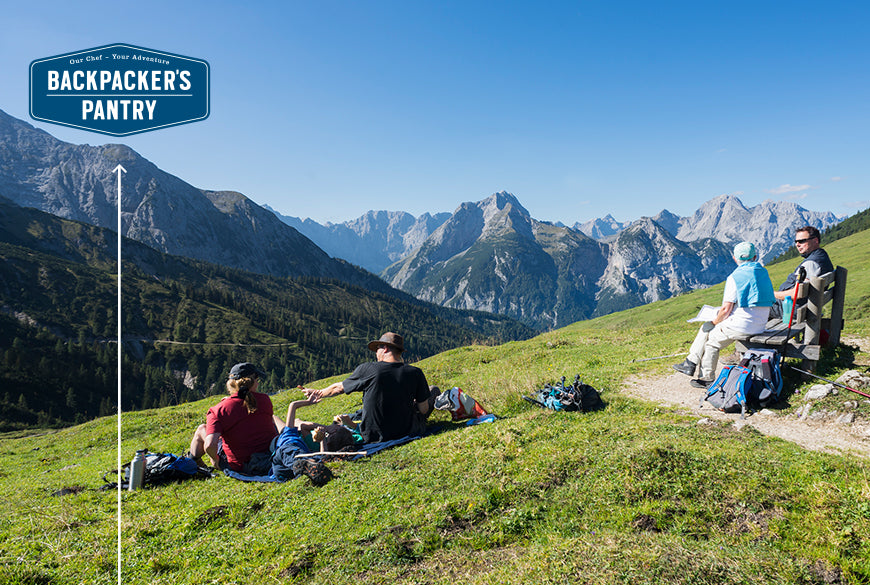 Food Tips For Your Next Hike or Backpacking Trip
Do you want to hike farther, explore remote swaths of wilderness, and carry a heavy pack with ease? Of course you do, and your diet is a key tool that will help make it all possible.
To achieve your biggest adventure goals, you have to change how you eat. Here's everything you need to know about fueling your hiking adventures, from the types of ingredients to look for to how to plan out the meals and snacks you bring on the trail.
The importance of planning meals and snacks
If you don't make some type of meal and/or snack plan, you will be tempted to stock up on junk food at the last gas station you hit before the trailhead. Set yourself up for success by figuring out all of your food ahead of time, then you can focus on enjoying your adventure. You'll also need more food and water than usual on a long hike, so be sure to form your plan around those increased calorie needs.
If you want to keep things as simple as possible, consider packing some Backpacker's Pantry freeze-dried hiking meals in your pack. Most pouches offer two delicious servings, making meal prep a breeze.
Remember to snack throughout the day
Snacks are a hiker's best friend. This is because large meals tend to weigh you down and can make you feel uncomfortable during strenuous activity. Aim to have a snack every 2-3 hours, or whenever you feel hungry. Here are some great snack options that are super easy to eat on the go:
Nuts, seeds, and nut butter packets

Trail mix

Granola bars

String cheese

Protein bars

Fruit leather

Dried or freeze-dried fruit and veggies

Jerky
See more lightweight snack options here. 
Pay attention to how much fat, protein, and carbohydrates are in your food
Fats, carbs, and protein are called macronutrients, and getting enough of each will keep you feeling fresh all day long. You don't have to break out a food scale or meticulously track your meals, but having a general sense of the nutrition you're getting is a great way to eat healthy while hiking.
Dr. Brenda Braaten, Ph.D., a nutritionist and long-distance hiker, recommends this macronutrient breakdown for long distance hikes:
45-55% carbs

35-40% fats

10-15% protein
For shorter hikes where you aren't worried about losing weight and muscle mass, reduce your fat intake and increase the quantity of carbs and protein.
Choose food with real, high-quality ingredients
There's a reason nutrition is paramount here at Backpacker's Pantry — active bodies should be fueled with high-quality ingredients. Every freeze dried hiking meal we release is specifically designed for outdoor adventurers.
For example, we know that you need salt during physical activity, but not too much. We're also on a mission to eradicate empty calories, so we don't use cheap alternatives or any preservatives or colorings to our meals. The result is delicious, nutritious meals that are perfectly suited for time spent outside.
Don't just take our word for it. Check out these top hiking picks for breakfast, entrees, snacks, and desserts and decide for yourself!
---