Doggone Good Fun: Prepare Your Pooch for Outdoor Adventure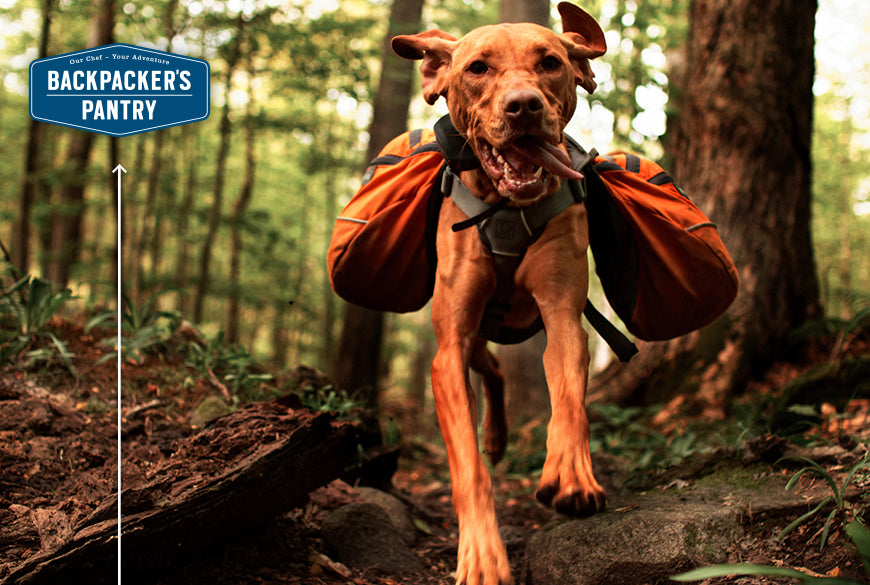 Pre-trip Planning Makes Time on the Trail Tail-wagging Good
Turning a dog into an adventure companion doesn't need to be hard, here's what you need to know.
Train for the trip
Before you find the perfect trail, make sure your dog is ready to obey. Basic obedience commands are key to any outdoor adventure with your canine companion.
The recall command is the most important one for your dog to know. If your pooch doesn't know "come," postpone your trip until you he does, so he won't harass other hikers and campers or wildlife. In a post on Dog Whisperer Cesar Millan's Cesar's Way site, Jon Asher, a Santa Fe, New Mexico, resident who runs online canine outfitter company Wild Mountain Online, states: "If (dogs are) well-trained, they'll be less likely to be obnoxious and do things like growling or barking at other campers, or even fighting with other dogs."
Other key commands for your dog to know before you hit the trail are "sit," "stay," "down" and "leave it." In that same Cesar's Way post, Ellen Eastwood, author of "The Trail Hound's Handbook: Your Family Guide to Hiking with Dogs," advises keeping your well-behaved dog on a leash (which likely is a requirement depending on where you plan to hike; see below). Keeping your dog leashed and in your command leaves less room for something to go wrong if you cross paths with animals (including other dogs) and people.
Condition for the trip
Just like you can't traverse 10 miles uphill after months of Hulu binge watching in which your longest walk is from the couch to the fridge, your pup won't be ready for adventure without a little conditioning.
Prepare your dog by upping her activity levels in advance of the trip. Gradually take your dog on longer-distance outings on varied routes and terrain and watch how they behave. If you have an older dog, watch for fatigue and joint pain. If you have a younger dog, work on harnessing his boundless energy. In both instances, you want to make sure your dog is ready for the adventure. If you have an older dog, talk to your vet about supplements that can help with joint pain.
In addition, consider the terrain you want to cover in your adventure and buy booties for those sensitive paws if warranted. Getting your dog used to wearing footwear will take some time, too, so try out the booties around the house or on your training walks.
Your pre-trip prep also should include making sure your dog is up to date on all of his vaccines and has current and effective flea and tick protection.
Pack for the trip
You're not the only one who will need supplies and gear for your hike or camping trip, your dog will, too. When you're assembling your pack with food, water and other essentials, make a similar pack for your dog. Make sure you plan for how much food (pre-measure it and store it in plastic bags) and water your pup will need, and also bring along an extra leash, a basic pet first aid kit, poop bags and a beloved toy.
REI also advises bringing along a "doggie towel" to wipe of muddy paws. Other things you can bring include doggie-friendly sunscreen and bug repellant, a blinking LED collar light or a high-visibility jacket.
Your dog can carry his own gear in his own pack. Prices for packs start at about $15 on Amazon. And REI has guidelines on ensuring the right fit.
Plan for the trip
When your dog and you are physically fit enough for your outing and you have all the gear you need, it's time to decide where you're going. Before settling on your destination, check the rules to make sure dogs, on or off leash, are allowed. U.S. national parks typically don't allow dogs on the trail, but national forests and state parks usually allow dogs on leash.
The other key rule to follow is the "leave no trace" guideline; that means packing out your dog's poo (double bag it if you're worried about a mess), along with any trash you might produce on your day on the trail.
These simple pre-trip steps can ensure your dog is the best hiking buddy you could hope for, which means your options for outdoor fun will be as limitless as the great outdoors. Enjoy!
---