Colorado Wildflowers: Accessible Locations to See the Spring Bloom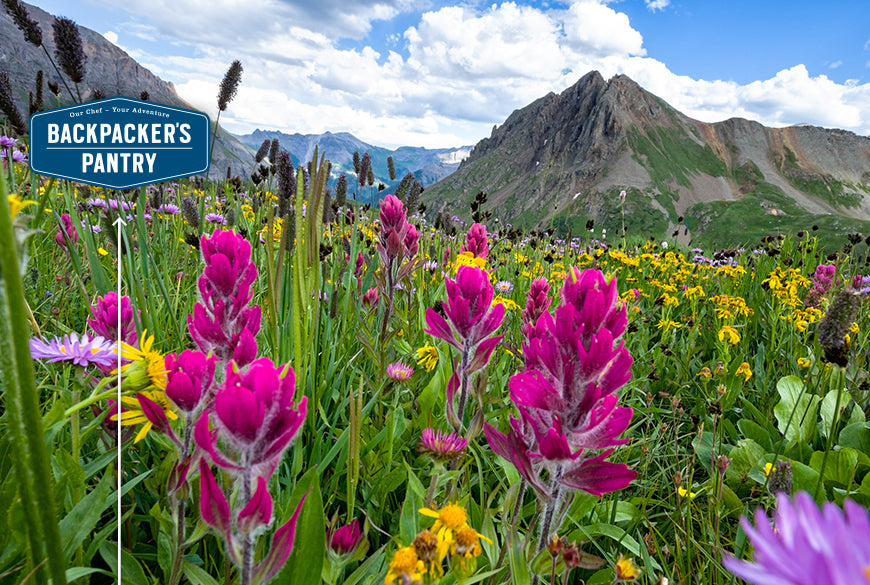 Colorado Wildflower Viewing Spots Near the City
From Crested Butte to Aspen, tourists regularly flock to Colorado hotspots to witness the colorful explosions of the annual wildflower bloom. If you don't have time to drive all the way up to the mountains, you can still experience the breathtaking spring bloom at these easily accessible wildflower viewing areas.
Cathy Fromme Prairie
Situated between Taft Hill Road and Shields Street in south Fort Collins, this scenic expanse of rolling prairie is a popular haven for wildflower viewing. The most inspiring views can be found along a 2.5-mile concrete trail that also happens to be handicap-accessible. If you go in June, expect to see a breathtaking array of flowers, including cowboy's delight, western wallflower, sulphurflower, penstemon, evening primrose, blue flax and milkvetch. Cathy Fromme Prairie also includes a detailed trailhead bulletin board with informative wildflower identification sheets.
Centennial Flower Gardens
Situated at 1101 Little Raven Street between Elitch Gardens Theme Park and the South Platte River, Centennial Flower Gardens is a convenient destination for wildflower viewing. Originally part of Denver's South Platte River Corridor Project, this hidden botanical gem is a stately, landscaped waterfront park within steps of restaurants, shops and businesses. In addition to its colorful seasonal floral blooms, the gardens include a nice collection of native plants along with paved trails, fountains and a restroom.
Blue Lake
Located in the Roosevelt National Forest, this popular hike pushes past more than 100 colorful wildflowers, including paintbrush, geranium, fireweed, goldenrod and larkspur. Only about a 5-mile drive from Fort Collins, the scenic destination also includes a shimmering lake that's just as gorgeous as the wildflowers. Peak bloom occurs from June to August, but the area remains scenic throughout the spring and summer.
Littleton Crabapple Route
What began as a simple beautification project more than four decades ago has evolved into one of the defining features of this lovely Denver suburb. One of the best places to see Colorado's annual explosion of color, the route includes 6,727 colorful flowering crabapple trees, many of which line the streets. You can find the Littleton Crabapple Route along S. Elati St., W. Lake Ave and Prince St. The official trail is marked by signs, but you won't have much trouble finding the route if you go in early- to mid-April when the trees are flowering in all their glory.
Deer Creek Canyon
One of the top places to see a variety of wildflower blooms, Deer Creek Canyon includes sixty different species of flowers that bloom annually at different times during the spring and summer months. There are three different trails to explore in the canyon. You can take a moderate hike or an easy walk around a loop. Dogs are welcome, but be aware that trail conditions can get a little muddy after rain or snow.
William F. Hayden Park
This scenic hillside sprouts a gorgeous collection of wildflowers in the early spring and summer months. You can either walk the 7.5-mile Hayden Green Mountain Loop Trail or, if you're feeling more daring, hike to the summit of Green Mountain to get panoramic views of three 14ers, Red Rocks and Denver's urban skyline. In addition to its seasonal wildflower blooms, William F. Hayden Park also plays host to diverse wildlife and many types of colorful birds.

Backpacker's Pantry provides ready-to-eat, lightweight camping food for short hikes, extreme adventures and everything in between! Browse our nutritious, gourmet food for the trail.
---