Be Wise to Trail Etiquette to Get the Most From Your Hike | Backpacker's Pantry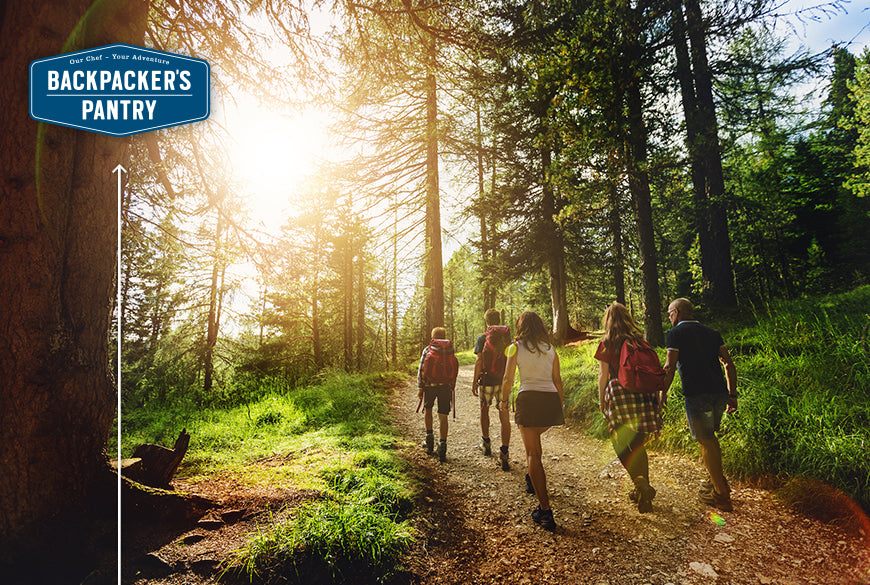 Most Important Trail Etiquette Tips
When you're out on the trails, a few simple rules apply to ensure all trail users--whether novice or expert-- have a great day outside. Here are six important etiquette guidelines to keep you safe, keep your fellow trail companions safe, and to keep the environment safe.
Keep it quiet
The peace of nature is part of the appeal of a day of hiking, so don't spoil it by yelling to your friends or talking loudly. And turn your cell phone to silent, or better yet, leave it behind so you can fully appreciate all nature has to offer.
Don't take a piece of nature home with you
While it's more than reasonable to want a souvenir of an amazing day on the trail, resist the urge to take a piece of nature home with you. As the saying goes, take only photos and memories and leave only footprints to ensure everyone enjoys the scenery.
The American Hiking Society advises using the Leave No Trace principles as a guide.
Pack it in, pack it out
You and those you encounter on the trail are there for the same reason--to enjoy the beauty of nature--so don't be the hiker that mucks up that beauty by leaving your trash behind.
Pack out your trash in a resealable plastic bag, No wrappers, no water bottles, no banana peels, nothing should be left behind. And, as awkward as it sounds, that also includes any toilet paper you need while out there. The bag, when sealed up, will contain the odor.
Make sure to bring a small shovel, too, so you can bury your waste in a small hole well off the trail. Cover the hole when you're done.
If it's the urge for No. 1 rather than 2 that hits, make sure you urinate at least 300 feet from the trail and water sources.
Again, the Leave No Trace principles are great rules to follow.
Share the trail
If you're hiking in a group, don't claim the trail as your own. Walk single file rather than three or four across, so others can pass.
If you're going downhill, yield to those going up.
And if you're taking a break to catch your breath or take in the view, move off the trail so you're not obstructing the path of others.
If you're hiking with your dog, please keep it leashed and/or under control. And make sure to pack out the dog doo, too.
Respect the habitat
Avoid wildlife in the same way it avoids you. Most forest animals will stay out of sight, but if you do experience some woodland critters, resist the urge to approach them. Give them their space. And don't feed them; you don't want to disrupt their natural foraging habits.
If you come across a puddle or a muddy spot on the trail, wade right through unless you can go around it without leaving the trail. Your boots are meant to get dirty and staying on the trail will help preserve it for you and your fellow hikers.
Study up
The most important thing you do on your hiking trip happens before the trip--good planning. Make sure you have maps and have familiarized yourself with them and any other info on your destination.
Before setting out, particularly if you're planning an overnight adventure, check the rules on camping and campfires. Even if fires are legal, they can still spark and spread easily, particularly in dry conditions. A camp stove is a great alternative to a fire.
Similarly, make sure you know and obey the trail rules.
Make sure you know the terrain you'll be trekking and check the weather to ensure you have proper--and adequate--clothing for whatever conditions you might experience.
And pack plenty of water, so you can stay hydrated, along with food to fuel your journey.
Be smart, have fun
Common sense is the best thing you can bring on your journey. Be smart and courteous and get out their and enjoy.
---