Remote Backpacking Trips For Solitude Seekers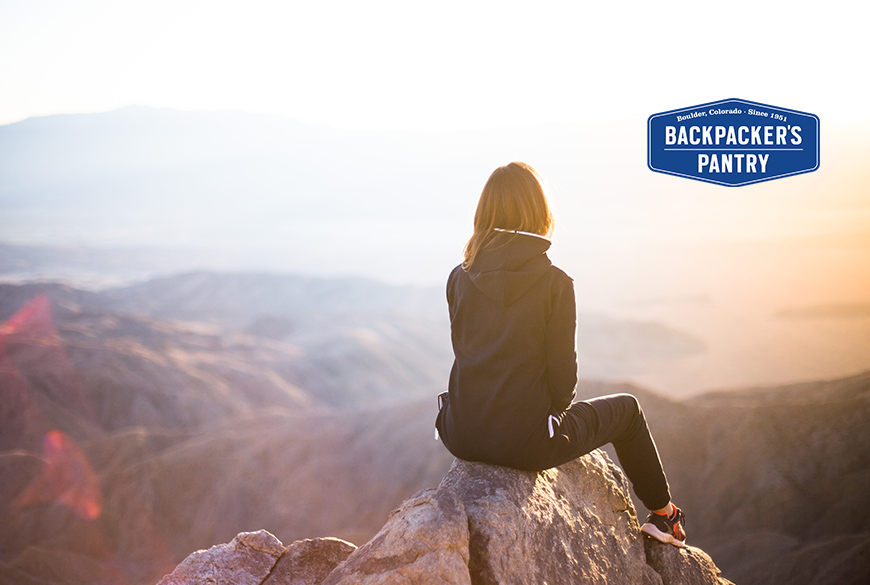 If any good has come from the pandemic, it's that it has brought more people outside. Nature has nurtured us during this tumultuous time, providing a COVID-friendly, accessible, affordable, safe-haven for many. As a company that fuels adventures, it's been a a wonderful thing to see more people connect with the natural world.
Although for those who have always sought refuge in the outdoors, the increase in outdoor recreators has been a bit of a turn off. Local trails have turned into highways, and it seems harder than ever to enjoy those quiet, peaceful hiking moments. So, what's a solitude seeker to do? We have some hiking recommendations for the experienced trekker who wants to connect with nature again without running into the crowds.
Little Death Hollow Trailhead, UT
The name alone sounds a bit intimidating, right? Well, that's the beauty of this trailhead, as most visitors are easily deterred from even beginning this trek. This two-day, 18-mile loop is filled with solitude, easy navigation, and incredible scenery. It's a difficult hike, (best for experienced hikers), but makes for a great trip in the early fall when you can enjoy the pleasant hiking temperatures.  
Beveridge Ghost Town, Inyo Mountains Wilderness, CA
The Inyo Mountains are often overlooked by the neighboring Sierra Nevada, which makes them a secret to many, even in crowded California. This remote mountain range has little development, difficult accessibility, and no amenities, which is a powerful combination to keep crowds at bay! This rugged route isn't for the faint of heart, but for hikers seeking a backcountry experience, it can be a very rewarding out and back. You won't find a trailhead, so study this area before you go & keep your navigation skills sharp.
Great Divide Basin, Continental Divide Trail, Crooks Mountain Herd Management Area, WY
If you're seeking quite trip, then this is it. This is a tough section of the Continental Divide Trail, and water is hard to come by. However, you'll get to take in the desolate prairie where wild horses, elk, deer, and pronghorn roam. 
Grand Gulch Wilderness Study Area, UT
The BLM enforces a strict quota system which preserves the Grand Gulch Wilderness. You will find intricate side canyons, cultural sites, and lots of water (for the desert, that is)! With a permit, you can enjoy this fascinating region where you won't have to worry about bumping into people every turn you make.
Silverton Summit Extravaganza, San Juan County, CO
The San Juan's are quiet, and one of Colorado's most beautiful untouched mountain ranges. And while they may be in the same region as the popular San Dunes attraction, these mountains are still a day's drive from Denver and high enough to keep casual hikers at bay. There is no official trail system, however, which typically means, no people. 
Old Highway 99 to Dead Indian Memorial Road, Pacific Crest Trail, Cascade-Siskiyou National Monument, OR
With desert canyons, mountains streams, grasslands, and oak forests, hiking here gives you a little bit of everything. This stretch sits at the connection between the Cascade, Klamath, and Siskiyou mountain ranges. While this stretch covers 43 miles, it's a worthwhile multi-day trip for experienced backpackers seeking a "one with the wilderness" kind of adventure.
Be Kind To Nature
As you seek solitude in nature, please remember to stay on trail and recreate responsibly. Backpacker's Pantry meals are made to be enjoyed adventurously but we want to remind our customers that we all must work together to respect the nature world. The Leave No Trace guidelines focus on enjoying the outdoors without negatively impacting the environment. Following these principles is one of the best ways to help Mother Earth to preserve the beautiful places that we love to explore. To ensure that you're adhering to these principles properly, click here. 
Fuel up for your backpacking trip with Backpacker's Pantry's wide variety of single and two-serving backpacking meals.
---