Backpacker's Pantry Presents: T-Shirts by Recover Apparel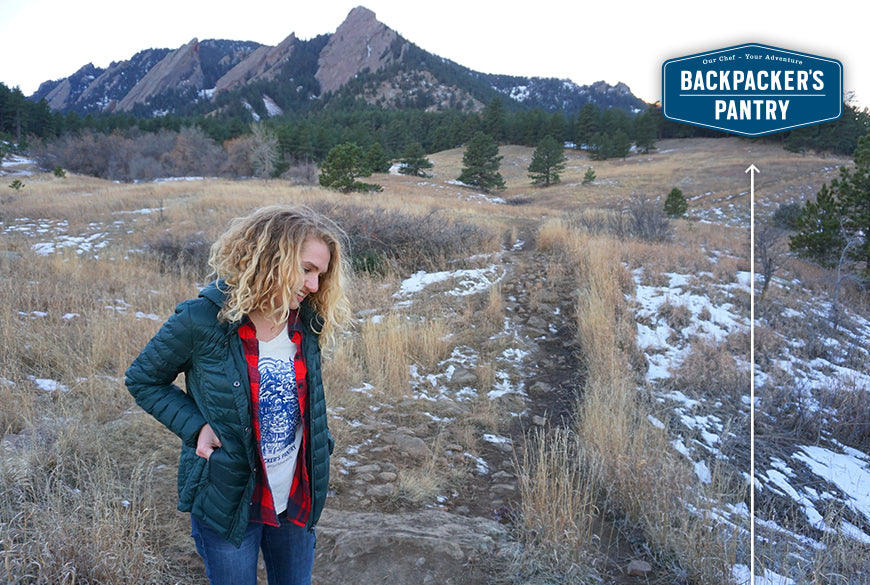 8 Plastic Bottles + Recover Apparel = 1 Backpacker's Pantry T-Shirt
We've got some exciting news: Backpacker's Pantry just released brand new t-shirts that look great and are great for the environment:
Women's Short Sleeve Tree Hugger T-Shirt
Men's Short Sleeve Tree Hugger T-Shirt
Each of the three adventure-ready shirts is made by Recover Sustainable Apparel, and we couldn't be more excited to partner with this innovative company. Their mission is to create the best, most environmentally friendly and socially responsible products, and to educate and inspire those around us to live and work for a sustainable tomorrow.
So, in honor of Recover (and our awesome new t-shirts), today's blog is all about their 100% recycled apparel. We'll also share some of our favorite tips on making more eco-friendly fashion choices!
How do you turn plastic bottles into clothing?
The manufacturing process that Recover uses is nothing short of incredible. Here's how it works:
Post-consumer plastic bottles are selected and sorted. Then, they're stripped of all labels and caps.

The bottles are shredded into flakes, which are then melted into pellets.

The pellets are extruded into yarn, which is then cut and sewn.

Recover also salvages cotton from discarded industry scraps, then sorts the scraps by color before blending with polyester.

These reclaimed fibers are spun into yarn then knit into fabric, which is ultimately cut and sewn into a garment.
With this proprietary process, a t-shirt can be made with 8 plastic bottles. The process also results in "first quality" fibers, which means your t-shirt looks good and feels great.
Learn more about Recover's process and partners. You can also learn all about the impact the company has had here (spoiler alert: 5.4 million plastic water bottles have been diverted from the landfill since 2010.)
Top tips for eco-friendly fashion
By some estimates, fashion is the second-most polluting industry after oil and gas.
But, with a few simple lifestyle tweaks to the way you shop and care for clothing, you can help reduce your carbon footprint and protect the environment:
Before purchasing a new garment, check your local thrift and consignment stores first. Some cities even have excellent consignments specifically for outdoor gear.

Online thrift stores, like ThredUP and Swap, are also solid options for finding gently used clothing.

If something rips or tears, see if you can fix it. You might be surprised by how easy it is.

Donate unwanted clothing to thrift stores or a local shelter.

Host a clothing swap with friends. If your friends love the outdoors as much as you do, a gear swap could be equally fun for everyone.

Reconsider how often you wash your clothes — does that hoodie really need to be washed after a few hours' wear?

Use earth-friendly laundry detergent without petroleum-derived chemicals (aka petrochemicals.) You can even make your own green laundry soap right at home using one of these three recipes.

Hang-dry clothing outdoors when possible, or use a drying rack inside.

Repurpose old t-shirts and other fabrics into rags and handkerchiefs.

When you do purchase new clothing, buy from eco-friendly brands who make it their mission to protect the earth.
If we all take small steps like these, imagine the positive impact we can have!
---