Backpacker's Pantry COVID-19 Response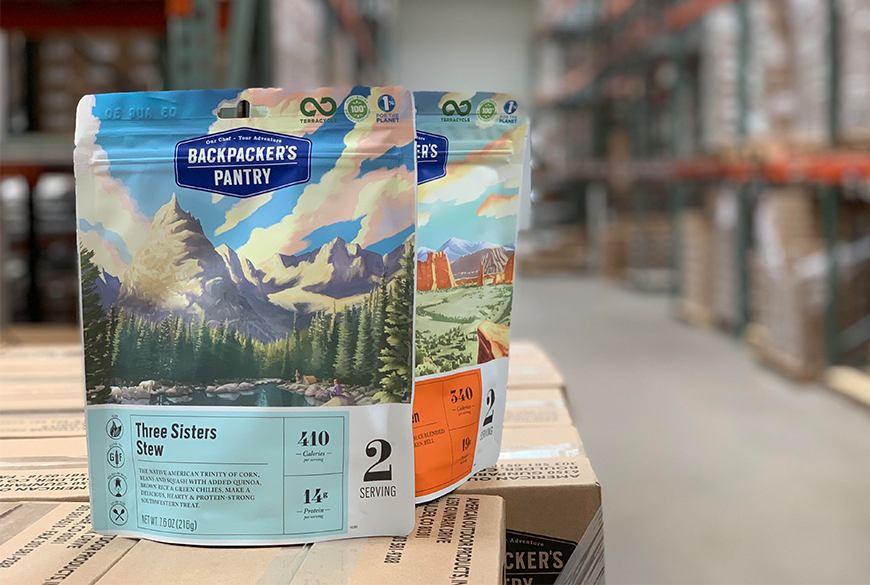 What's The Hold-Up?

This whole year has been one big delay. We're over it, you're over it, the whole world is over it. While delays are never fun, they do put things into perspective and allow us to practice patience. With that being said, we want to take a moment to explain what's currently going on inside the pantry, and why certain items are taking a bit longer to arrive at your doorstep.

As a family-run and operated company, we have been working non-stop to adapt as best we can to the challenging COVID-19 pandemic, ensuring that we keep our staff and customers safe, while also meeting the increased demand for our products.

To say that we are grateful for the increased business this year would be an understatement.
We are proud to still be producing our entire catalog of products during these uncertain times.
Proud to keep people fed as they get back into the wild, and also keep people prepared for any emergency or future lockdowns.
And proud to keep our team employed & safe.
However, in order for all this to be possible, your order may be affected in these two ways:
1. Delayed Shipping & Processing Time
As of now, it will take 5-7 business days to process any web orders, before they ship. Once shipped it will take the standard UPS transit time of 2-5 days to arrive. Please plan in advance for these potential delays (7-12 days from ordering to arrival). We apologize for the inconvenience.
2. Your Order May Ship Incomplete Due To Out Of Stock Items
We try our very best to navigate supply challenges while keeping up with demand, but there may be instances where your order does not ship completely. While most items appear in-stock on our website, by the time your order is processed and ready for shipping, there is a chance that certain items will be out of stock and your order may ship incomplete.

If a majority of your order consists of out-of-stock items, we will try to contact you, or your shipment will be delayed 1-2 days for meals to be produced. You will never be charged for items you do not receive and will see an adjustment in your credit card charge 3-5 days after we process your order. Please do not hesitate to reach out with any questions or concerns: info@backpackerspantry.com


We thank you again for your continued support and patience, as we navigate these strange times. Your business means the world to our entire team and keeps our doors open.

Stay Safe & Adventure Wisely,
The Backpacker's Pantry Team
---