8 Budget-Friendly Tips To Spend Less on Backpacking Gear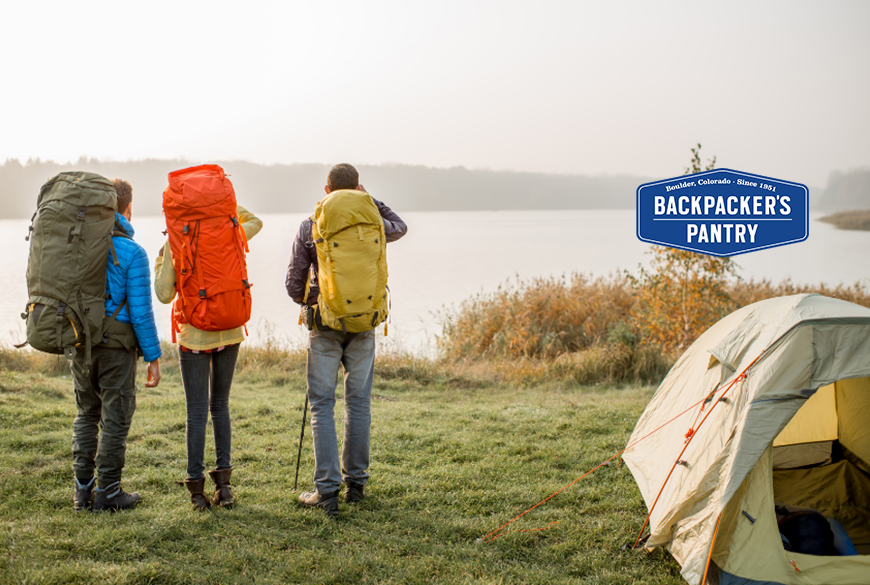 How to Save Money on Backpacking Gear
If your excitement to get outside exceeds your gear budget, you're in luck. From shopping at the right places to taking care of your gear, these 8 tips will help you get outside for less.
1. Check used gear marketplaces and consignment shops
Gear Trade, Craigslist, Facebook Marketplace, LetGo, Mercari, and other online reseller marketplaces can be excellent sources of affordable used gear. 
Outdoor gear-specific consignment shops are another excellent source of reasonably priced secondhand (and sometimes new) gear. You can even bring your own used gear in for some extra cash!
2. Join a gear exchange Facebook group
There are tons of gear exchange groups on Facebook, including groups for specific states and activities. Simple type "outdoor gear exchange" into Facebook's search to get started! 
3. Browse gear at local army surplus store
Score first aid kits, water bottles, paracord, and other basic camping and backpacking supplies at a military surplus store. Because brands like Gore-Tex and Polartec manufacture apparel and footwear for troops, you can also find surprisingly good deals on boots, rain gear, base layers, and more.
However, remember that much of the military's gear is heavier than lightweight backpacking gear. If you're trying to go the ultralight route with your gear, choose items accordingly.
4. Order gear from international marketplaces like AliExpress
Amazon may be your go-to when it comes to online shopping, but there's another online marketplace budget-minded gearheads will love: China-based AliExpress. 
Finding quality gear can be tricky, so it pays to do your homework. This Reddit thread about the best AliExpress ultralite deals is a great place to start your search.
5. Use a foam sleeping pad instead of an inflatable pad
Inflatable sleeping pads can cost more than $100, depending on the model you choose. The Therm-a-rest Z Lite costs about $39 and has been a longtime favorite amongst backpackers and campers.
6. Swap trekking poles for ski poles
Like sleeping pads, trekking poles can be shockingly expensive. Used ski poles are far more affordable, and you can easily find them at spots like gear consignment shops and garage sales.
Ski poles aren't as durable as trekking poles and they don't collapse, but the cost savings alone makes them a worthwhile choice if you're trying to snag a deal.
7. Repair your gear
Don't throw your gear away at the first sight of a rip or tear — repair it instead! Many fixes are a lot easier than you might expect, as well. This guide will help you determine when it's time to repair or retire old gear.
8. Sign up for email newsletters to get notified of sales
The following online retailers offer steep discounts and their sales are even better. Sign up for the following email newsletters to get the inside scoop on the latest discounts:
While you're at it, don't forget to sign up for Backpacker's Pantry emails by scrolling to the bottom of this page! We'll send you fun and helpful information about the outdoors including discounts on your favorite freeze-dried adventure meals!
Backpacker's Pantry provides ready-to-eat, lightweight camping food to help fuel your outdoor adventures and support your health. Browse our nutritious, gourmet food for the trail.
---