6 of The Best Backpacking Destinations For Summer 2021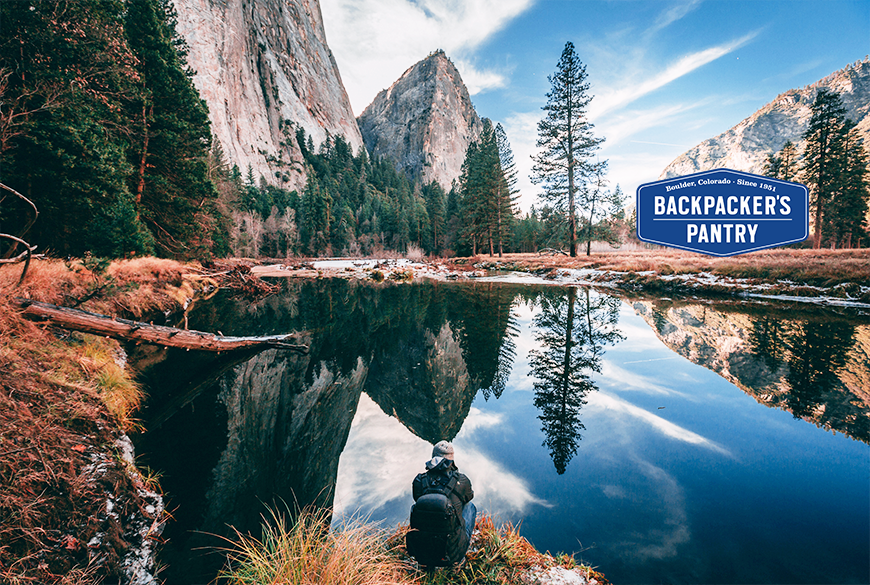 Summer Backpacking Adventure Ideas 
Can't wait to start backpacking again? Well, it's never too early to start planning your summer backpacking adventures. In fact, planning ahead gives you the opportunity to pick a date, get necessary backpacking food and gear, backpacking permits, and arrange for the unique adventure experiences that you desire.
We've chosen 6 breathtaking backpacking destinations that should be on your backpacking adventures list this year. 
Hike The Ruby Crest Trail In Nevada
The Ruby Crest Trail is an exquisite, easy-access trail in the Ruby Mountains. These mountains, south of Elko, are often touted as one of the crown jewels of the Nevada ranges. The Ruby Crest Trail ranges between 33-37 miles long and includes a bit of everything from high-desert landscape to aspen and conifer covered forests. While sections near Overland Lake and Lamoile Canyon are frequently visited, the rest of this trail will feel quite wild and isolated, making for a great 3-5 day escape. Note that the most difficult section of the Ruby Crest Trail can be dangerous due to high elevation and lack of water. Be prepared to trek 14 miles between water sources. Learn more details about backpacking in the Ruby Mountains here. 
Visit Utah's High Uintas Wilderness
The Uintas Mountains in northern Utah are unique and magical for many reasons. Firstly, it's a spectacular area with hundreds of glacier-formed lakes reflecting blue skies and Utah's highest peaks. It's also rare as its an east to west running mountain chain of nearly 60 miles, whereas most mountain ranges tend to run north to south. The Uintas Mountain range is one of the wettest parts of a very dry state, and much of the area is above tree line. This area also has some fun myths and legends like supposedly having a hidden gold mine from the days of the Conquistadors and wolverine sightings.
 Early July is an ideal time to plan a backpacking trip in this location, as many of the higher lakes and trails are accessible by July 4th. Learn more details about backpacking in the Uintas Mountains 
here.
Some Adventure Trails To Consider:
King's Peak via Henry's Fork Trail (26.8 mi RT) 
Lower Red Castle Lake via East Fork Smiths Fork ( 19.4 mi RT) 
Dollar Lake via Henry's Fork ( 15 mi RT) 
Lower Red Castle To Upper Red Castle Lake (23.2 mi RT)
See The Best of Wyoming's Wind River Range
There are few mountain ranges in the country with as many lovely alpine lakes and tarns as Wyoming's Wind River Range! In fact, you'll probably lose count of how many lakes you pass as you hike. The great thing about the winds, is that there aren't nearly as many people as compared to lakes, so getting a backpacking permit shouldn't be an issue. Also, the Wind River Range is home to a variety of wildlife such as elk, deer, bighorn sheep, moose, bald eagles, wolverines and grizzly bears, making it an excellent location to view wildlife. Of course, it's important to be aware of your surroundings and follow bear bag or canister protocols. To learn more about hiking in the Wind River Range click here. 
Some Adventure Trails To Consider:
Dad's Lake (12 mi RT)

Seneca Lake (17 mi RT)

Cirque of The Towers (23-24 mi RT)

Titcomb Basin (30 mi RT)
Go Deep Into the North Cascades
Looking to really avoid the crowds? Then head to the rugged wilderness of the North Cascades National Park! Layers and layers of glacier-capped mountains live in the North Cascades National Park. And this region is pretty wild. Scientists believe a remnant population of grizzly bears still inhabits the North Cascades. But you'll want to get there ASAP, as it's predicted that 70% of the glaciers in the North Cascades will be gone by the mid-century. 
Trails don't usually become sufficiently snow-free for backpacking until late July or early August and the prime season often extends well into September. Within the trail corridors there are almost 140 designated sites. Learn more details about backpacking in the Cascades here. 
Some Adventure Trails To Consider:
Bridge Creek Trail (13.9 mi) 

Stiletto Lake via Twisp Pass Trail (17.6 mi) 

Hannegan Pass Backpacking Loop (33.5 mi) 

Beaver Loop (34.2 mi RT)
Discover Idaho's Sawtooth Mountains
If you've never been to Idaho's' Sawtooth mountains, then you're missing out on on of the most epic mountain ranges in the country.  
With hundreds of trails, amazing jagged mountain peaks, crystal clear alpine lakes, and flowing snowmelt creeks, you'll instantly fall in love with this rugged wilderness. Perhaps the most popular trip is to backpack to sawtooth lake, as the iconic view of the lake and of Mt. Regan across the water makes every step worthwhile. Plus, if you plan your trip during a new moon, you'll experience star-gazing like you never have before. Learn more details about backpacking in the Sawtooth Wilderness (including permit requirements) here.
Some Adventure Trails To Consider:
Sawtooth Lake (10 mi RT)

Tin Cup Hiker (17.7 mi RT)

Alice Lake, Twin Lakes, Edith Lake Loop (21.3 mi RT)

Imogene Lake to Towaway Lake To Alice Lake Loop (27.6 mi RT)
Explore The Great Smokies
Within the Great Smoky Mountains National Park you'll find miles of interconnected trails of lush, green valleys, moss-laden banks, rocky creeks, and blue-tinged mountain peaks. The Great Smokies also have 1,600 species of flowering plants, including 100 native tree species, and over 300 species of rare native vascular plants. You can enjoy full streams and waterfalls in early summer or breathtaking fall foliage in mid-autumn.
Note that the National Park only accepts permit reservations up to 30 days in advance of your trip, which is great if you are a procrastinator!  For more details about backpacking in the Great Smoky Mountains click here. 
Some Adventure Trails To Consider:
Chimney Tops via Newfound Gap (10.5 mi RT)
Spence Field Loop (12.5 mi RT)
Mount LeConte (12.6 mi RT)
Appalachian Trail: Davenport Gap to Max Patch Road (18.7 mi RT)
As you begin planning your summer backpacking trips, it's a great time to stock up on backpacking food. Backpacker's Pantry provides lightweight, vegan backpacking food for outdoor enthusiasts of every level and background. Browse our convenient gourmet food for the trail here. 
---