6 (More) Eco-Friendly Tips for Greening Up #YourAdventure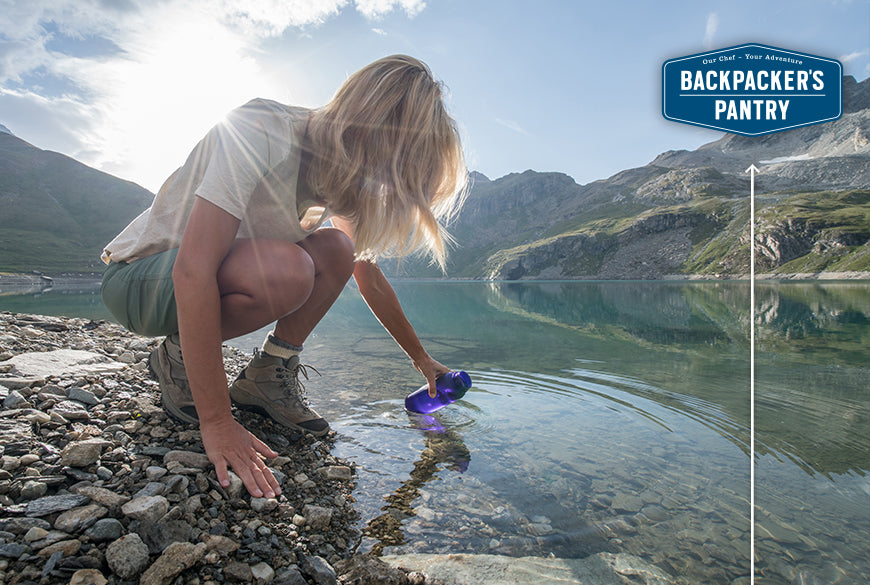 Even More Eco-Friendly Advice For Camping, Hiking, & More
Here at Backpacker's Pantry, we're deeply committed to environmental sustainability. As lovers of the great outdoors, we're also extremely proud of the conservation efforts we're able to make and love empowering others to do the same.
We've already shared 7 Tips For Eco-Friendly Outdoor Recreation, but we're not done yet. Here are 6 more eco-friendly tips for greening up #YourAdventure.
1. Shop second-hand when you need new gear
With so many specialty consignment shops opening up specifically for outdoor gear and apparel, there's rarely a need to buy something new. If there aren't any gear-minded thrift or consignment stores near you, just turn to the internet. Craigslist and the Facebook Marketplace are two sources that are worth checking out.
You'll be helping the planet and your wallet, so this tip is a win-win.
2. If you have to purchase new gear, choose eco-minded manufacturers
When it comes to protecting the environment, all gear isn't created equal. For example, Patagonia uses recycled polyester made from soda bottles, unusable manufacturing waste, and worn-out garments in much of their clothing. They also use recycled down, wool, nylon, and reclaimed cotton.3.
3. Bring
Biodegradable Soap & Toothpaste 
Soap and toothpaste can have a negative impact on the environment and as they take a long time to degrade in the wilderness. Opt-for biodegradable products on your outdoor adventures and always make sure that you are 200 ft. away from a water source when using soap & toothpaste. All personal hygiene products, even biodegradable ones, can contaminate natural water sources. 
4. Get into the habit of carpooling
If you're traveling alone to your favorite trails and camping spots, you're doing it wrong. While it's not always possible to find someone to drive with you, teaming up limits the number of cars clogging the roads and reduces harmful vehicle emissions.
5. Do better than Leave No Trace
Make #YourAdventure even greener and pick up forgotten trash while you're out and about. Too many of our natural spaces are covered with litter, but you can make a big difference by picking up the slack. Small actions like this can be especially welcome in overused camping sites that see far too many negligent visitors.
6. Volunteer to mentor younger outdoor enthusiasts
If you think education translates to action, have you considered volunteering with an environmentally minded group that works with children? This article makes a strong argument about how role modelling and mentorship from outdoor educators can contribute to "pro-environmental action by offering an array of possibilities to engender pro-environmental behaviour."
To find an opportunity that lets you empower future generations, check out VolunteerMatch.org.  
Backpacker's Pantry provides ready-to-eat, lightweight camping food for your adventure. Browse our nutritious, gourmet food for the trail.
---