6 Awesome Outdoorsy Date Ideas | Backpacker's Pantry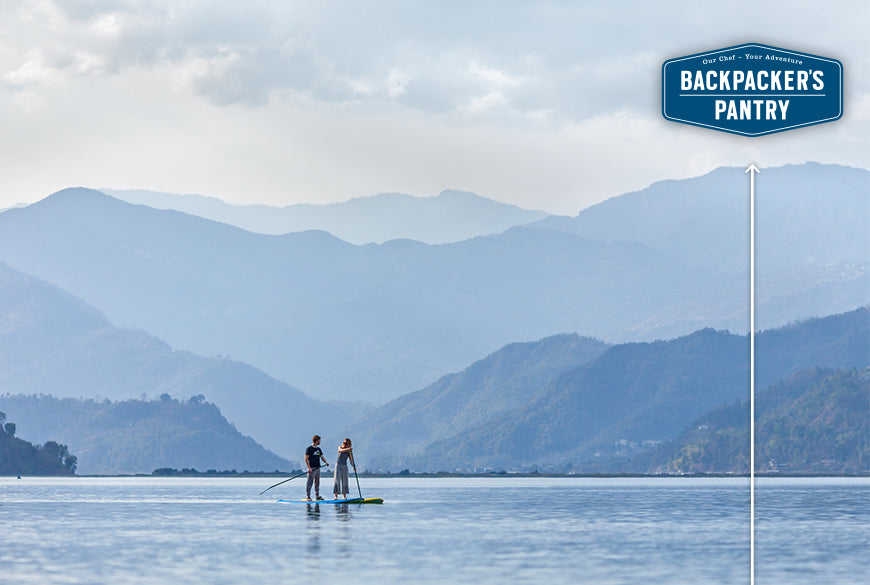 Outdoorsy Date Ideas for Couples
Whether you are summiting a peak together or doing couples yoga in a park, outdoor activities are great for nurturing romantic relationships. Here are six outdoorsy date ideas for you and your special someone.
Take a hike. If you want to create memorable moments filled with engaging conversations, consider taking a hike. The fresh air and activity will get your heart pumping and send endorphins coursing through your veins. Bring a nice little picnic lunch and take a break at a scenic meadow or alongside a shimmering lake. If you're just getting to know each other, consider meeting at a trailhead and do a brief, two-mile round-trip hike. If you seem to hit it off, you can plan a longer hike at a later date.
Try some stand-up paddle boarding. A great way to enjoy the outdoors together, stand-up paddle boarding provides an excellent opportunity for you to chat in an inspiring setting. Whether it's the ocean, a lake or local pond, just about any body of water is suited for this leisurely activity. The occasional fall is completely harmless and can even help break the ice if you are just getting to know your date. If you don't have your own gear, look for a beach or lake that offers paddle rentals.
Go rock climbing. Ideal for long-term couples who share a common love of nature, rock climbing is a great way to get outdoors and challenge yourselves as a couple. Since it requires teamwork, the activity is a great way to build trust and improve communication. It's also a good way to test new relationships and see how a person reacts under duress. After all, if you are dating someone who is demanding, critical or unsupportive, it's better to learn about these traits before things get too serious.
Consider outdoor couples yoga. More suited for long-term couples, couples yoga is a great way to intimately tune into one another. Research has shown that it can increase the production of dopamine, reinforce intimate emotional connections and reduce stress. Other studies have shown that spending time outdoors can offer a myriad of physical and mental benefits that improve our overall well-being. When you practice outdoor yoga, you have an opportunity to combine all of these benefits into one powerful experience that can enhance intimacy and elevate both of your moods.
Go white-water rafting. A little excitement can go a long way toward juicing up a relationship. If you and your date are both experienced outdoor enthusiasts, consider booking a white-water rafting trip and test yourself against raging rapids. Much like rock climbing, this sort of activity requires that you communicate and work together. It's also an adrenaline-pumping adventure that's both challenging and fun. Not only will you get a chance to see your date grapple with unforgiving rapids; you'll get a chance to have rewarding conversations when you're drifting through the calmer river currents.
Mountain bike together. Mountain biking can really bring couples together, whether they just started dating or have been together for years. Since there's no need to carry on a conversation, the activity can take the stress out of first dates. This same quality makes it ideal for couples of have been together long enough to enjoy each other's company without feeling the need to constantly talk.

Backpacker's Pantry provides gourmet backpacking food for every type of outdoor adventure. Browse our lightweight, nutritious food for the trail.
---