5 Tips for Better Smartphone Pictures | Backpacker's Pantry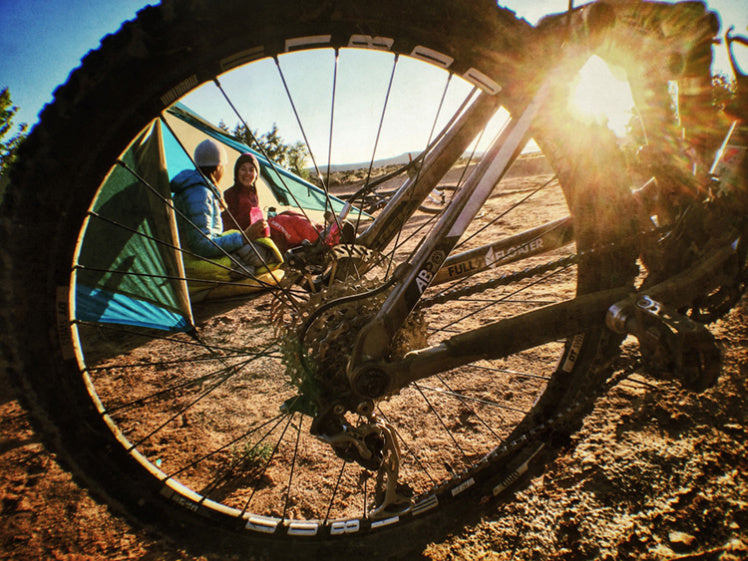 The Pros behind HagePhoto have 5 great tips for taking better smartphone pictures!
It's an old saying, but so true. The best camera is the one you have with you. Or more precisely the one you're going to get out and use. That's our advice to those asking recommendations looking for advice shopping the latest and greatest cameras on the market. Frankly, unless you're going to take the time to learn about depth of field or how to use shutter speeds to produce the picture you envision, you've probably already have the best camera in your pocket. Today's smartphones produce snapshots on par with most of the pocket cameras on the market. Combine that with the ability to process and post on the same device, you might even say a smartphone is better. Our iPhones have been our pocket cameras for the last five years and much of what we post online is from those snapshots. Here's a few things we've learned over the years to help with the quality and craftsmanship when using your smartphone camera. Or actually any camera.
1. Don't put the sun at your back. Ever have that picture of an awe-inspiring scene come out feeling 'flat' or 'blown out'? If it was shot on a sunny day, bet the sun was at your back or directly overhead. Unless you are going for that look, try to position yourself so the sun lights your subject from the side or from behind. This helps add contrast to the scene and separation between subject and background. It also makes for rad pictures at sunset.
2. Turn on the grid lines in your camera app. In addition to helping you keep horizons on the level, the grid helps with the rule of thirds. This classic rule of photography suggests that most compositions are stronger when the subject matter is placed at one of the intersection points in the grid. It's a good place to start when framing up a scene, but don't get stuck in a 'rule of thirds rut'. Another classic rule of photography is to know when to break the rules. Yeah, it's complicated.
To activate your camera grid in iOS, Go to Settings > Photos & Camera and tap the slider to turn on Grid.
3. Change your perspective. Most of us walk around experiencing the world from a point of view between five and six feet off the ground. It's amazing how simply courting down low or climbing up on a boulder can change the impact of a picture. Put that nice big display on your smartphone to use by framing up a shot high overhead or down by your feet. Or attach it to a trekking pole while out in the field and use the self timer to take a picture. Waterproof cases allow us to take changing perspective to a whole new level.
4. Get an adapter lens. After a while that fixed lens on your smartphone is going to start to feel stale. And using the digital zoom on most phones is not an option, producing the worst image quality. There are dozens of lens kits out there for smartphones, offering everything from wide angle to telephoto and even macro lenses. Each has their own attachment system; clip on or screw onto a special case. We can recommend the Olloclip system as we've been using it for years with good results.
5. Be creative and have fun. The great thing about modern smartphones is that they're not seen as 'real' cameras. There's something psychological about this stereotype that lets us make pictures with a smartphone that we wouldn't even try do with an SLR. There's also a practical side to it too; pulling out an SLR draws a lot more attention and self-awareness than a smartphone. Capitalize on that to capture those more candid moments. It's also way easier to process images and get them online with a smartphone. Take advantage of the hundreds of apps out there for post processing and filters. Some of our favorites are Photogene, Snapseed and Faded. It's easy to get carried away with all this processing power at you fingertips and end up with a grainy, haloed, oversaturated version of your original picture. Try to temper your enthusiasm by backing off 50% when moving those sliders. Your future self will thank you for it.
Follow HagePhoto latest travels and adventures on Facebook and Instagram
---