5 Meals That Are Perfect for Your Next Group Camping Trip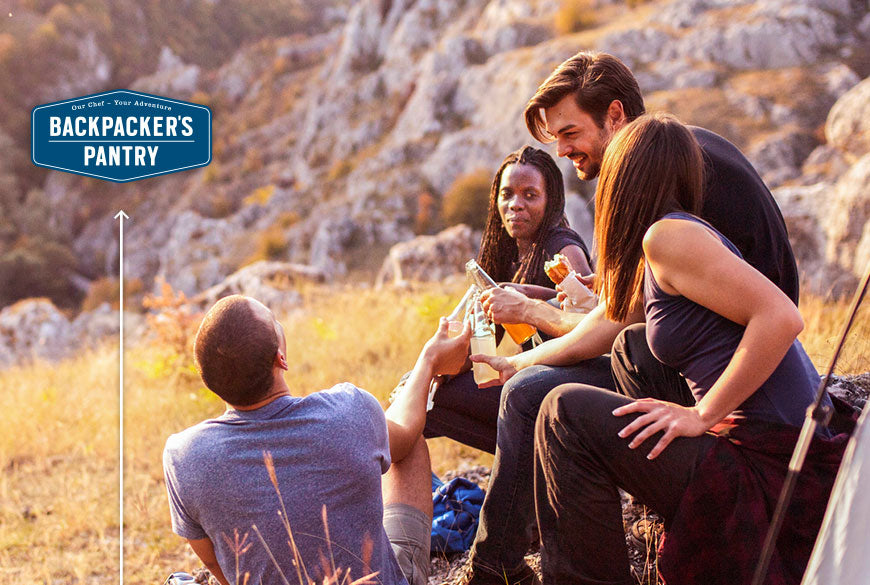 Easy, Delicious Meal Options for Group Camping Trips
There's nothing like grabbing your best adventure buddies and heading into the wilderness for a group camping trip. When you have plenty of easy and delicious meals on hand, things are even better. These five group-approved camping meals provide plenty of flavorful fuel while taking the hassle out of mealtime.
Three Sisters Stew: With enough protein-packed sustenance for two, this hearty, freeze-dried meal is nutritious, delicious and filling. The hearty stew contains the Native American holy trinity: beans, corn and squash. It also includes quinoa and brown rice, which combines with the other ingredients to give the meal 17 grams of protein and 410 calories per serving. Best of all, this camping meal is ready to go in only about 15 to 20 minutes; simply add boiling water, stir and you've got a warm, simmering stew that will soothe your senses and fuel your adventures at camp and beyond.
Pad Thai: For vegan members of your group, bring the distinctive flavors of a Thai restaurant into the wilderness with an easy-to-prepare vegan and gluten-free freeze-dried pad Thai dish. A delectable blend of veggies and noodles, this hearty meal is enhanced by sweet, spicy garlic sauce. It even includes crunchy roasted peanuts which give every bite a delightful texture. Able to provide two members of your camping group with 460 calories, this flavorful camping meal is ready to eat in a matter of minutes; simply add clean boiling water, let the meal rehydrate, stir and enjoy. 
Three Cheese Mac & Cheese: Nothing perks up a campsite like some traditional, home-style comfort food. After a long satisfying day of outdoor adventure, tempt your group with a warm bowl of cheesy classic goodness. Designed to banish hunger pains, this camp-focused take on traditional mac and cheese contains a rich and creamy blend of Cheddar, Romano and Parmesan cheeses. It's also soy and nut and free, which makes it an ideal choice for outdoor enthusiasts with allergies. Simply add boiling water, stir and relax while the delicious freeze-dried dinner prepares itself.
Shepherd's Potato Stew with Beef: For members of your group who want flavor without extra calories, this campsite meal is an ideal option. Formulated to provide rich flavor, the meal includes a savory blend of all-natural beef, carrots, corn and potatoes, smothered in cheddar cheese. That said, each serving only contains about 280 calories, so you can save room for campfire s'mores. 
Cuban Coconut Rice & Black Beans: Bring the unique fragrance of the tropics to your campsite by preparing this sweet and savory Caribbean classic. With a delightful blend of black beans, coconut milk and bananas, this freeze-dried dinner really ignites the senses. It's also very rich in protein, gluten-free and 100-percent vegan. Just like the previously mentioned meals, this entrée is easy to make: Just boil water, stir and let the meal rehydrate to release every potent flavor. 
While group camping trips provide fresh experiences and opportunities to bond with friends, they also come with specific challenges. Whether your trip revolves around hiking, climbing or relaxing around the fire, you want to lighten your load without having to sacrifice flavor and nutrition. Freeze-dried meals are ideal for outdoor enthusiasts who view food as more than just fuel. With so many choices, outdoor adventurers can find plenty of meal options that suit the unique tastes of every member of the group.
Backpacker's Pantry provides ready-to-eat, lightweight camping food for short hikes, extreme adventures and everything in between. Browse our nutritious, gourmet food for the trail.
---