5 Free Ways to Upgrade Your Next Camping Trip | Backpacker's Pantry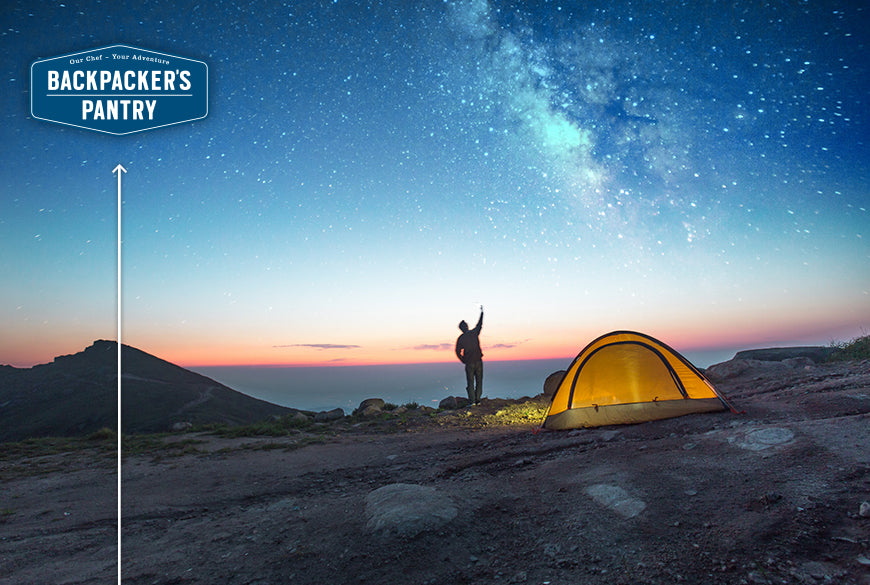 5 Free Homemade Enhancements for Your Camping Trip
While some outdoor enthusiasts spend a fortune on high-end camping gear, others prefer to enhance the experience with their own personal touches. If you're eagerly awaiting an upcoming camping trip, you can start the fun early with these free do-it-yourself projects.
Waterproof your matches. There's nothing worse than waking up on a cold, wet morning to discover you can't make a fire. Fortunately, you can insure against this by making your very own waterproof matches. Simply roll up a wooden stick in one layer of toilet paper. Then, using tweezers, dip the entire thing in melted wax. When you need to start a fire, scratch the wax from the match top, and you will be warm and dry in no time.
Craft some lightweight paper soap. Backpack space is at a premium when you're hiking unforgiving trails. In turn, you can't always afford to pack a lot of nonessentials. By making your own lightweight paper soap, you can enjoy a quick, refreshing wash when you're roughing it. Just place a sheet of paper on a cookie sheet and saturate it with liquid body wash. Then, clip the paper to hangers and let it dry overnight. The next morning, you can slice the paper soap into small, lightweight strips that will take up very little space in your camping gear.
Make a TP dispenser. When nature calls, you don't want to be fumbling around with wet toilet paper. You can make an effective toilet paper holder out of a plastic coffee can. Start by poking a hole in the top and bottom. Thread some string through both holes and tie knots in the ends, so they won't slip through. Before hanging the water-proof dispenser to a tree branch, cut a slit, so you can feed toilet paper through.
Photo Credit: Ryan Salm
Turn straws into travel containers. Again, when you're camping or hiking, you want to pack light. You can turn plastic straws into handy, portable containers that won't spill, leak or take up much space. Cut the straw into small pieces and melt one end using a lighter. Once each piece of straw dries, fill it with sugar, salt, pepper, toothpaste, antibiotic ointment or anything else you might want while you're camping. Then, seal the end of the straw, using your lighter, and you will have waterproof packs that won't weigh you down or take up a lot of backpack space.
Create some mood lighting. A little atmosphere can really enhance the mood around your campfire. That said, it's not very practical to lug tiki torches into the woods. If you bring some taper or pillar candles, however, you can easily affix them to a few slim sticks and strategically plant them in the ground. The gentle lighting will help optimize your experience by illuminating the area around you and your camping buddies.
Backpacker's Pantry provides convenient, lightweight food for the trail. Explore our freeze-dried foods and enjoy tasty nutrition while experiencing the outdoors.
---