3 Ways to Cut Down on Using Plastic During Your Next Outdoor Adventure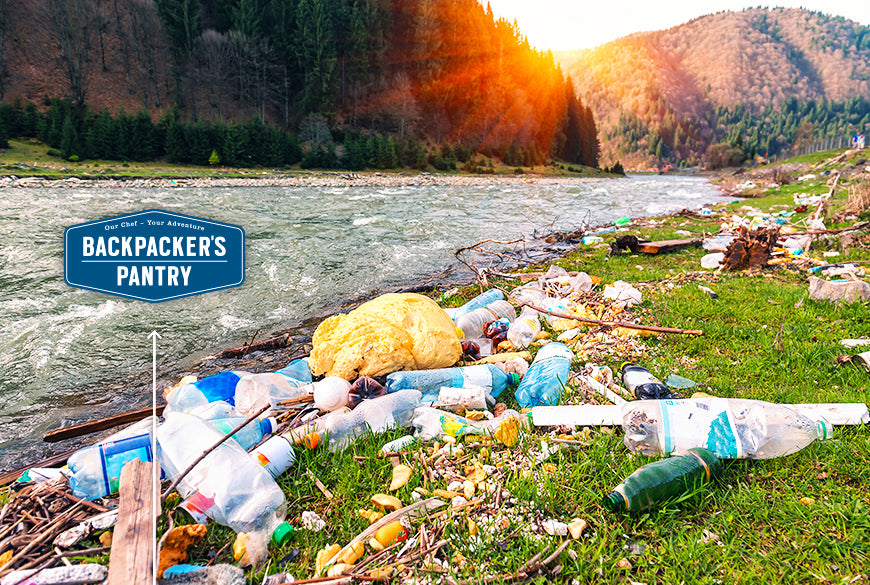 How to Use Less Plastic on Your Outdoor Adventures
By now we know that plastic use hurts the environment, but did you know that you can still enjoy the great outdoors without using as much harmful plastic? It may seem impossible to go backpacking or camping without using plastic, but it isn't. With these three tips, you can turn your next outdoor experience into a more environmentally-friendly adventure. 
Do Some Planning
Believe it or not, there are dozens of plastic-free items out there just waiting for use--and they're easy to find! Bamboo toothbrushes, toothpaste in metal tubes, shampoo and conditioner bars, deodorant sticks, and reusable water bottles are all becoming more accessible for hikers and campers. In fact, stainless steel water bottles are one of the best investments you can make because they don't harm the environment and they keep hot drinks hot and cold drinks cold.
Finding the right tools for your trip can be part of the fun. If you have kids, shopping together is a great way to get them excited about the trip and teach them about alternatives to plastic use. There are even plastic-less doggie bags for cleaning up after your fur babies!
Pack Carefully
You may not realize this, but a lot of clothing actually has plastic in it. Companies are getting creative with making outdoor clothes from wool and bamboo instead of nylon and polyester. With a little investigative shopping, you can choose clothes that are comfortable, stylish, and made without plastic.
Storing your food in reusable silicone bags or glass jars helps reduce your plastic usage, too. Many stores now allow you to fill up reusable jars when you stock up on snacks like trail mix or jerky, eliminating the need for plastic bags altogether. For longer trips, try reusable beeswax food wraps. They're lightweight and have natural oils that preserve your food if you plan to enjoy the outdoors for more than a day or two. 
If you pre-cook your meals, you can reduce a ton of waste that you'd normally have to pack out from your campsite; all you have to do on your trip is reheat it, leaving you a lot more time to explore! You also don't have to haul as many cooking utensils with you. If you're looking for an even simpler solution, Backpacker's Pantry freeze-dried meals are ready for you--all you have to do is add hot water!
Handle Your Waste
It's so important to handle your waste correctly whenever you go on an outdoor adventure. If you have a dog, there are some trails that will allow you to bury your dog's waste, but make sure you verify that before you start digging.
Did you know about our recycling program for our Backpacker's Pantry premade meal packaging? We'll send you a recycling envelope, and after your trip you can fill it with the empty packages. We'll handle the rest!
Cutting down on your plastic usage during your next camping trip doesn't have to be hard. Do your research, explore your options, and enjoy your time outside! 
---