3 Gluten-Free Recipes to Try While Camping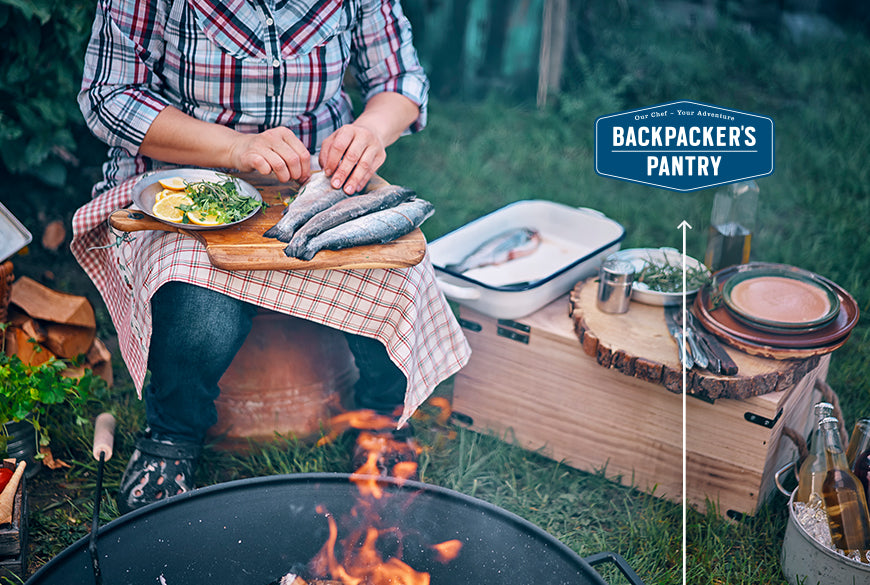 Three gluten-free recipe options for your next outdoor adventure
Finding gluten-free meals for your next outdoor adventure has never been easier. We already found some vegan recipes that you can easily alter to be gluten-free as well as vegan. 
There are also plenty of gluten-free freeze-dried options that you can take with you on the trails, but for the trips when you want something different, here are three of our favorite recipes.
This recipe works as a breakfast option, a dessert or a quick snack as you build your campsite. It's also made at home, so all you have to do is prep it and pack it. 
Ingredients: 
¼ cup shelled pumpkin seeds

¼ cup shelled sunflower seeds

½ cup sliced almonds

½ cup pecans

1 cup hazelnuts

½ cup unsweetened shredded coconut

¼ cup melted coconut oil

2 Tablespoons almond flour

4 Tablespoons sweetener of your choice (you can use sugar or a sugar substitute)

4 Tablespoons cocoa powder

Directions:

Line a rimmed baking sheet with parchment paper and preheat the oven to 375° F. Combine all seeds and nuts in a food processor and pulse until you get a crumb-like texture. Transfer to a large bowl and stir in the remaining ingredients. Spread the mixture on the baking sheet and bake for 20-25 minutes, stirring regularly. Let cool before packing. 
Since this recipe is made at home and then dehydrated, it's a convenient trail option. You'll need a dehydrator, but all you have to do when you're ready to eat is add 1 cup of water to the mixture, bring it to a boil and cook it for 10-15 minutes.
Ingredients:
2 pounds chicken breast, cubed

2 red onions, sliced thinly

2 green bell peppers, sliced thinly

2 red bell peppers, sliced thinly

1 cup chicken stock

1 can diced tomatoes

1 Tablespoon olive oil

1 Tablespoon chicken seasoning

2 cups cooked rice

1 cup mixed fresh herbs (basil, cilantro, parsley) finely chopped


Salt to taste
Directions:
Heat olive oil in a large pan. Stir in the chicken and cook until browned. Add onions and cook for five minutes while stirring. Mix in chicken stock, bell peppers and tomatoes. Bring stew to a boil and season with chicken seasoning and salt. Put heat on "low" and cover the stew. 
Next, let the stew cook for 15-20 minutes. Add in rice and herbs. Stir and simmer for a couple of minutes. Remove from heat and let cool. When the mixture is completely cooled, spread on dehydrator trays covered with parchment paper and dehydrate at 145° F for 4-8 hours (the stew should be brittle when finished). Divide into 1-cup portions and pack as preferred.  
This is another recipe you can make at home and finish on the trail, so check the directions to see which portions of the recipe involve prepping before leaving for your trip. 
Ingredients:
6 sun-dried tomatoes

4 Tablespoons freeze-dried pork sausage crumbs

4 Tablespoons powdered eggs

1 Tablespoon olive oil

1 Tablespoon tomato sauce powder

½ teaspoon dried oregano


2 Tablespoons freeze-dried grated Parmesan cheese (optional)
Directions:
Combine powdered eggs, tomatoes, oregano, sausage and tomato sauce powder in a medium plastic bag (or your choice of eco-friendly equivalent). Pack the olive oil and cheese separately. 
Once you're on the trail or at your campsite, add ½ cup water to the bag. Close and set aside. Heat olive oil over medium-low heat in a frying pan. Pour in egg mixture and let sit for 20 seconds (no stirring). Gently scramble. Remove from heat and garnish with cheese if desired. 
Backpacker's Pantry provides ready-to-eat, lightweight camping food for short hikes, extreme adventures and everything in between. Browse our nutritious, gourmet food for the trail.
---