3 Alternatives to Traditional Insect Repellent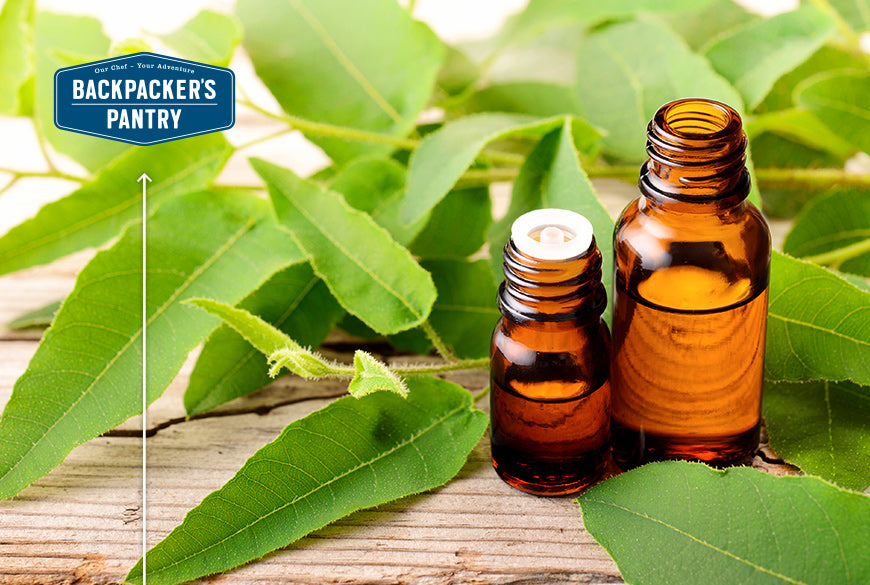 Natural Ways to Repel Insects
Bug sprays tend to be sticky, smelly and packed with problematic chemicals, but these natural alternatives can help keep insects at bay. Read on to learn how you can ward off bugs during your outdoor adventures. 
Why it's Important
Bug bites aren't just annoying; they can transmit diseases. When it comes to selecting a safe and effective bug spray, many outdoor enthusiasts worry about potentially dangerous chemicals that could harm the environment and their health. Unfortunately, they must also worry about the increasing risk of insect-borne illnesses, such as Lyme disease, West Nile virus (WN), eastern equine encephalitis (EEE), St. Louis encephalitis (SLE), La Crosse (LAC) encephalitis, western equine encephalitis (WEE), dengue and yellow fever.
Natural Alternatives to Chemical Bug Sprays
While the internet is filled with recommendations about natural insect repellents, very few of these suggestions actually work. According to Consumer Reports, there are some natural ways you can keep ticks and mosquitoes at bay without having to resort to potentially harmful chemical sprays. These include: 
Picaridin: Modeled after a naturally occurring compound found in the black pepper plant, picaridin is relatively new to the bug-repellent market. Although it's synthetic, the product is thought to be safer than traditional chemical sprays. According to Consumer Reports, picaridin can be effective in the right dosage. While CR found that products containing only 5 percent picaridin were some of the lowest-performing insect repellents, it also found that 20 percent of picaridin sprays performed quite well compared to traditional bug sprays. That said, CR also found that picaridin lotions and wipes did not perform as well as spray products. Although picaridin is generally considered safe, it can irritate the eyes and skin in some people.
Oil of Lemon Eucalyptus (OLE): Some bug sprays contain a more refined version of the naturally occurring compound found in the gum eucalyptus tree. Others contain a synthetically produced oil of lemon eucalyptus compound. Whatever the case, both sprays appear to be relatively safe, although they can cause temporary eye irritation, and the FDA does not recommend their use on very young children. After rigorous testing, Consumer Reports found that OLE products were able to keep mosquitoes and ticks at bay for up to 7 hours, as long as the products had at least 30 percent OLE content.
Long clothing: While it may sound simple, long pants and long-sleeved shirts are one of the most effective ways to prevent tick and mosquito bites. You can also reduce your risk by tucking long pants into your boots. You will generally have an easier time spotting ticks if you wear lighter-colored clothing. Since ticks live in wooded and grassy areas, you can reduce exposure by hiking in the center of trails and avoiding high grass or thicket. When possible, you should set up your camp away from wet and marshy areas where mosquitoes tend to breed.
What About Essential Oils?
Many internet blogs and social media accounts swear that essential oils have the power to ward off insects without causing health problems. Unfortunately, this doesn't appear to hold true, according to Consumer Reports, which tested peppermint, cedar, cinnamon, clove, lemongrass, geranium and rosemary, all without success. Even citronella proved to be an ineffective bug repellant, so if you're looking for a natural way to ward off insects, look for something with the oil of lemon eucalyptus compound.
According to Consumer Reports, products with botanical elements or essential oils do not have to register with the EPA, because they don't pose any serious safety risks. As a result, the companies that make botanical products do not have to prove their efficacy to federal regulators, and CR's testing has repeatedly shown that they do not work well.
Backpacker's Pantry provides ready-to-eat, lightweight camping food for short hikes, extreme adventures and everything in between. Browse our nutritious, gourmet food for the trail.
---