14er in Your Future? Here's How to Train for Hiking a Colorado 14er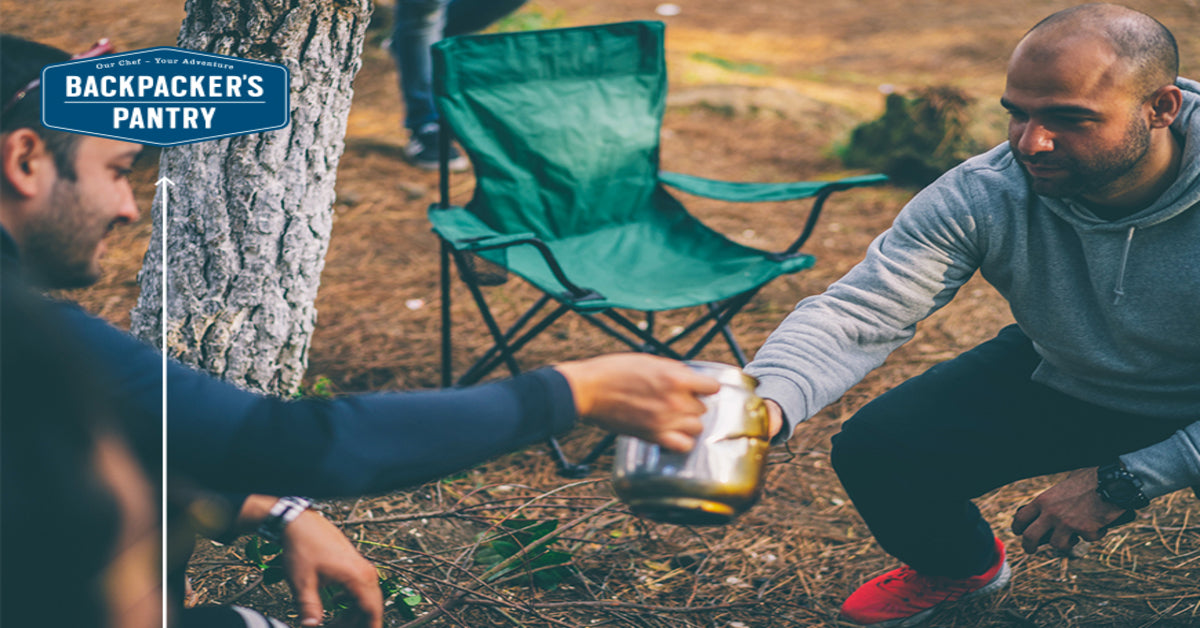 14er Fitness - How to Prep & Train for Climbing a 14,000' Peak
Hiking and climbing one of Colorado's 14er peaks is a thrill! It's a big challenge that requires physical preparation and proper planning, but the reward is oh-so worth it. Whether you are an experienced hiker or just starting out, a well-designed training plan can help you reach the summit safely and enjoy the experience. This article will guide you through the process of preparing for a 14er hike, covering important factors such as cardiovascular endurance, leg strength, altitude acclimation, and proper gear. By following these tips and incorporating a regular training regimen, you will be well on your way to reaching new heights and experiencing the thrill of hiking a 14er. Get ready to put your best foot forward and embark on an adventure that will test your limits and reward you with stunning views and unforgettable memories.
Planning ahead
If you've set your sights on the summit of a 14er, odds are you're already pretty active, but that doesn't mean you don't need to train for the trek. While some hikes to the summit are easier than others, all are arduous and will require both strength and endurance. That means starting to train for your climb, we recommend starting at least three months in advance (longer if you have been spending more time on the couch than at the gym or on the trail). With this in mind, we've outlined a six-month training plan below.
Aside from your fitness, you'll need to make sure you are well-prepared for your 14er hike with the right gear, food, and hydration. Research the specific mountain you plan to hike and be aware of the potential hazards and weather conditions. Then when it comes down to it, it's also a good idea to let someone know your plans and expected return time, in case of an emergency.
Training Tips for 14er Hikers
Weight it out
The ascent and descent of a 14er involves a lot of climbing, descending, and stepping over obstacles, which can put a lot of stress on your legs and knees. To prepare, include strength-training exercises for your legs and core in your workout regimen. Squats, lunges, and step-ups are great exercises to target your legs, while planks and sit-ups can help strengthen your core. Weight training at least three times a week is a good start to get ready to tackle your first 14er. Work all your major muscle groups, not just your legs, and spend at least 30 minutes per workout. A strong core, as well as strong arms, will help propel you to the top.
Mt. Bierdstadt
Can you say cardio?
Strength is only half the equation of 14er fitness. Building a strong cardiovascular base is important for hiking a 14er, as it requires sustained physical exertion for several hours. Get that heart pumping and improve your body's ability to deliver the oxygen your muscles will need as you make your ascent. Run, hit the treadmill or the elliptical, take the stairs -- a lot. Start with shorter, less intense workouts and gradually increase the duration and intensity as your fitness improves.
Trails.com (a resource for all things hiking, backpacking and camping) recommends exercising at 70 to 80 percent of your maximum heart rate (which typically is 220 less your age; check out this calculator to do the math)
Know and boost your VO2 max
VO2 max, or maximal oxygen uptake, is the measure of the maximum amount of oxygen your body can use during an intense workout. You can have it measured at the gym, but might not need to. Any kind of aerobic exercise will raise your VO2. If you're already in great shape, adding short bursts of increased intensity to your workout routine will help you increase your VO2 max. Intervals should up your heart rate to 80 to 95 percent of maximum for a minute to 10 minutes. This likely will leave you winded and will make you think your heart is going to pound right out of your chest, so be smart about how long and how many intervals you add. In other words, know and respect your body and push it, but don't push it beyond its limits.
Add some elevation
You're training to climb a peak more than 2.5 miles high, so it only makes sense to take your fitness prep uphill. Make sure you add runs and climbs into your routine. Even small hills can help you prepare to tackle the incline you'll face on your 14er.
It's worth noting here, too, that your climb will involve activity at altitude. If you live at a lower elevation, you will need to acclimate to the higher elevations where many 14ers are located. Start by hiking smaller peaks or doing high-altitude workouts, and gradually increase the altitude as your body adjusts.
And while we're talking altitude, make sure that you and everyone in your climbing party know the warning signs of altitude sickness, which include, but aren't limited to, nausea, headaches, racing heartbeat, and shortness of breath.
Mt. Lincoln
Extend your clock
Climbing a 14er can't be done in an hour or two, rather, it could take you the better part of a day or more, so you should make sure your training regimen includes longer workouts, such as hour-plus runs or hiking or biking for three or four hours. As you get stronger and more experienced, try hiking more difficult trails or doing multi-peak hikes to prepare for the challenge of a 14er. This will help you build endurance, as well as get you used to navigating uneven terrain and steep inclines.
Loosen up
Strength and stamina are key, but so, too, is flexibility. Stretching and other exercises that increase your flexibility are important elements to add to your routine.
Know where you're going
Not all 14ers are the same, so make sure to study the mountain you're going to tackle. Will you need rock climbing equipment, will you encounter snowfields, what is your route to the top? Doing your homework will help ensure a great day.
Pack right
What and how much you carry with you depends on how long you plan to spend bagging your peak. For a day trip, at the top of your list should be plenty of water to ensure you don't dehydrate. Other essentials include adequate clothing to deal with temperature swings, a map, a fully charged cell phone, sunscreen, toilet paper, zip-lock plastic bags to carry out your waste, and of course food, such as Backpacker's Pantry's lightweight, nutritious options for breakfast, lunch, dinner or snacks.
Rest up to be ready
In advance of your climb, try to spend a few days prior at altitude to ensure you're acclimated. Eat plenty of healthy food in the days leading up to your climb, drink lots of water so you're hydrated, and take it easy for a day or two prior to your ascent. It's also a good idea to abstain from alcohol in the day or two leading up to your climb, which will help you stay hydrated. Some folks also suggest that ibuprofen prior to your ascent can help counter inflammation or headaches brought on by being at altitude and that antacids can counter low blood pH due to lack of oxygen.Now that you're properly rested and prepared, your mountain awaits.
Six-Month 14er Training Plan
Hiking a 14er is a challenging but rewarding experience that requires a combination of cardiovascular endurance, leg strength, and proper planning. This training plan is designed to help you prepare for your 14er hike over the course of 6 months. By following this plan, you will build cardiovascular endurance, strength, and hiking efficiency, reducing the risk of injury and increasing your chances of reaching the summit. This plan includes a mix of aerobic exercise, strength training, and hiking, and can be adjusted based on your current fitness level and specific goals. Remember to listen to your body and make adjustments as needed, and always consult a doctor before starting any new exercise regimen. Get ready to tackle that 14er and reach new heights with this comprehensive training plan!
Month 1-2:
Focus on building a strong cardiovascular base by doing aerobic exercise, such as running or cycling, for 30-60 minutes, 3-4 times a week.
Incorporate strength-training exercises for your legs and core, such as squats, lunges, and planks, into your workout regimen.
Start hiking shorter trails, gradually increasing the length and elevation gain.
Try to acclimate to higher elevations by hiking or doing high-altitude workouts.
Make sure to include yoga or stretching to keep your flexibility up alongside your strength and cardio.
Month 3-4:
Continue to increase the intensity and duration of your aerobic exercise, aiming for 45-60 minutes, 4-5 times a week.
Add weight to your backpack while hiking to simulate the gear you'll carry on a 14er hike.
Gradually increase the difficulty of your hikes by trying more difficult trails or doing multi-peak hikes.
Focus on building endurance and hiking efficiency by hiking for several hours at a time.
Month 5-6:
Continue to maintain your aerobic and strength-training regimen, focusing on sustained physical exertion.
Focus on hiking more challenging trails and peaks with significant elevation gain.
Make sure to plan ahead for your 14er hike, researching the specific mountain, weather conditions, and potential hazards.
Make sure to listen to your body and take breaks when needed, and be well-prepared with the right gear, food, and hydration.
Note: This is a sample training plan and may need to be adjusted based on your current fitness level and specific goals. Consult a doctor before starting any new exercise regimen.
Choosing a 14er
Ranking the difficulty of climbing Colorado's 14ers is subjective and can vary depending on various factors such as weather, fitness level, and route chosen.
Some 14ers that are commonly considered easier to climb include:
Quandary Peak
Grays Peak
Mount Sherman
Mount Elbert
Some 14ers that are considered more challenging include:
Capitol Peak
Crestone Needle
Little Bear Peak
Pyramid Peak
Maroon Bells
It's important to note that any 14er can present challenges and risks, and all climbers should be properly equipped and prepared for high-altitude and backcountry conditions.
---