15 Books Guaranteed To Inspire Adventure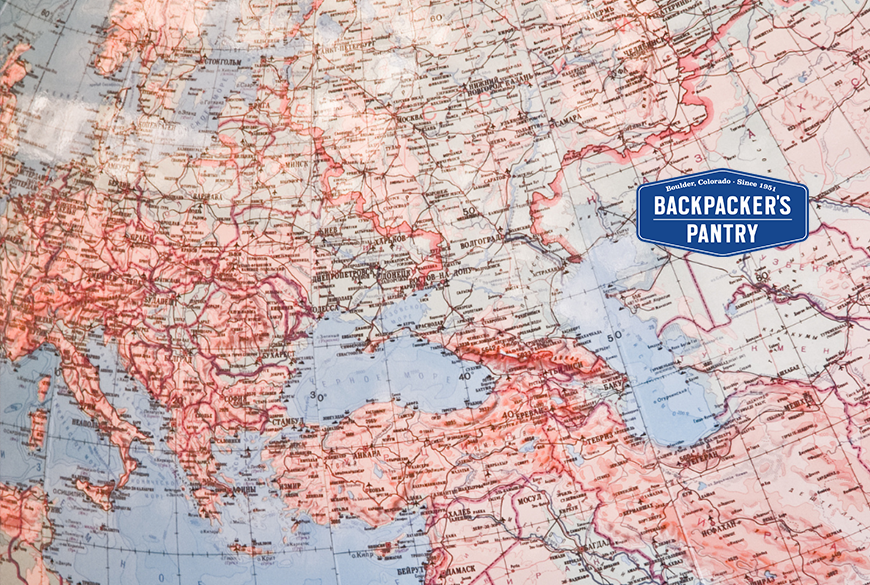 Heart Pumping, Mind Racing Adventure Books To Read Right Now
Now, more than ever, we're craving the freedom to travel and explore. If you're starting to long for a solid adventure, the time will come. In the meantime, when you can't physically travel and explore the world, do so with a good book!
We've put together 15 adventure books that will get your heart and mind racing as you travel around the globe with past and present explorers. We hope these stories inspire you to get out into the world and set out your own journey when the time is right.
A Walk In The Woods by Bill Bryson
Bill Bryson is a famous travel writer with plenty of adventure stories to choose from. But as adventure has felt further away this past year, this is a great story to pick up, as Bryson discovers adventure right in his own backyard of the Appalachian Mountains. It's a comforting, humorous novel that sheds light on the history of the Appalachian Trail and the personal struggles he encounters along the way.
Beyond The Hundredth Meridian by Wallace Stegner
John Wesley Powell may have lost an arm fighting in the Civil War but it didn't stop him from exploring the American West. Stegner offers a fascinating look at the old American West and Powell's struggle against western geography and Washington politics. If you want to sufficiently understand the expansion of the West in the late 19th & early 20th centuries, Stegner's beautifully written book is for you.
Desert Solitaire by Edward Abbey
This is a personal account of what Edward Abbey discovered living in the desert of Moab, Utah for three seasons. It's a deeply passionate and poetic piece of work that reveals the rare view of a man's quest to experience nature in its purest form. Abbey's cry to maintain the natural beauty of the West remains just as relevant today as when this book was written. 
Endurance by Alfred Lansing
This is the tale of British explorer Ernest Shackleton's attempt to reach the South Pole in 1914. His ship becomes locked in an island of ice and he and his crew of twenty-seven men attempt a near-impossible journey to the closest outpost of human civilization -- over 850 miles in the South Atlantic's heaviest seas. Lansing narrates the harrowing and miraculous voyage that is now know to be one of the greatest adventure stories in the modern age.
Forward by John Huston
Polar explorers John Huston and Tyler Fish attempt to trek through the jumbled surface of the Arctic Ocean and travel under their own power to the North Pole without resupply. If successful, they'd be the first American to do so. Over a period of nearly two months, John and Tyler skied more than 500 miles, hauling sleds that contained everything they needed to survive. Forward tells their impressive story. The science of polar travel, history of past explorers and expectational photography are interwoven into this great read.
John Huston is one of Backpacker's Pantry's brand ambassadors. Read more about John and his incredible feats here.
In The Heart of The Sea by Nathaniel Philbrick
If you're a sucker for adventure stories out at sea, you'll enjoy this National Book Award winning novel. The author uses the accounts of the survivors in his retelling of the story of a 19th-century whaling crew aboard the Essex that gets attacked by a sperm whale and sinks into the Pacific Ocean. The survivors attempt to sail to South America but grapple with starvation and dehydration while enduring 3 months of being lost at sea. Compare the book to the film adaptation staring Chris Hemsworth.
Into Thin Air by Jon Krakauer 
Despite giving up mountain climbing years prior, author Jon Krakauer decides to join an expedition to Everest as a potential story for Outside Magazine in May of 1996. But on the expedition, a storm hits, disaster strikes and eight people are killed. This is a must read for any mountain climbing-adventurer, as Krakauer's story offers a look inside one of the world's most dangerous adventures.
Into The Wild by Jon Krakauer 
If you haven't read this best seller yet, then now is the time. Into the Wild is another incredible adventure book by Krakauer. Jon Krakauer tells the story of a young man from a well-to-do family hitchhikes to Alaska, walking alone into the wilderness north of Mt. McKinley to invent a new life for himself. His body was found by a moose hunter 4 months later but how this man came to die is a remarkable story. You can compare the book to this film adapted version as well!
K2 by David Roberts and Ed Viesturs
K2: Life and Death on the World's Most Dangerous Mountain is a thrilling, yet, tragic chronicle of climbing the world's most difficult and unpredictable mountain. As one of the world's premier high-altitude mountaineers, Ed Viesturs, explores the remarkable history of K2 and of those who have attempted to conquer it. If you've ever wanted to attempt K2 or simply want to be inspired by the brave souls who have attempted it, this novel will share the lessons that can be gleaned from struggling toward its elusive summit.
Lost In The Jungle by Yossi Ghinsberg
This is a true story about how author Yossi Ghinsberg sets to fulfill his dream of exploring the undiscovered regions of the Amazon. But, when things don't go as planned, Ghinsberg finds himself alone in the jungle with few supplies having to figure out how to survive in unforgiving an environment. After reading this impressive story, we bet you'll be wondering if you could have done the same. 
The Nature Fix by Florence Williams 
Author Florence Williams investigates the science behind nature's positive effects on the brain. She travels around the globe finding that the powers of the natural world can benefit our health, happiness, and creativity. As we move to a more digital way of living, The Nature Fix is an important reminder that getting outside and connecting with nature is vital to our overall wellbeing. It's an exceptional read sprinkled great humor that will absolutely motivate you to get into nature.
The Emerald Mile by Kevin Fedarko 
Save this book for a lazy weekend, and indulge in what's touted to be one of the best adventure books of all time. This is the thrilling true tale of the fastest boast ride ever from the entire length of the Colorado River, through the Grand Canyon, during the legendary flood of 1983. Former senior editor for Outside Magazine shares the captivating adventure of how three river guides jumped on their opportunity to make history. Be prepared because you won't be able to turn the pages fast enough.
The Alchemist by Paulo Coelho
This enchanting novel is about an Andalusian shepherd boy who travels from his homeland in Spain to the Egyptian desert in hopes of finding a treasure buried near the Pyramids. What starts as a journey to discover worldly goods, turns into a quest of discovery and treasure found within. Paulo Coelho looks to inspire passion in those who read this novel and does just that through this scripture-like tale. 
Touching The Void by Joe Simpson
Another story about a man's wish to explore an unforgiving landscape. Author Joe Simpson climbs up the Siula Grande in the Peruvian Mountains with partner Simon Yates. The men manage to make it to the 20,813-ft. summit but on the way down, the unimaginable strikes for Simpson and he must figure out how to survive. The miraculous survival tale is one of fear, suffering, and the incredible courage of two friends. 
Wild by Cheryl Strayed 
From the pain of her mother's death and the end of her marriage, Cheryl Strayed decides to hike the full length of the Pacific Crest Trail to find some healing. This memoir details her solitary experiences throughout her challenging trek. After reading this inspiring memoir, you'll want to enjoy the film adaptation starring Reese Witherspoon. 
Adventure season is soon! Start preparing with Backpacker's Pantry's lightweight, vegan backpacking food for outdoor enthusiasts of every level and background. Browse our convenient gourmet food for the trail here. 
---