Going Beyond The Flavor: Why You Need To Try Backpacker's Pantry's Thai Green Curry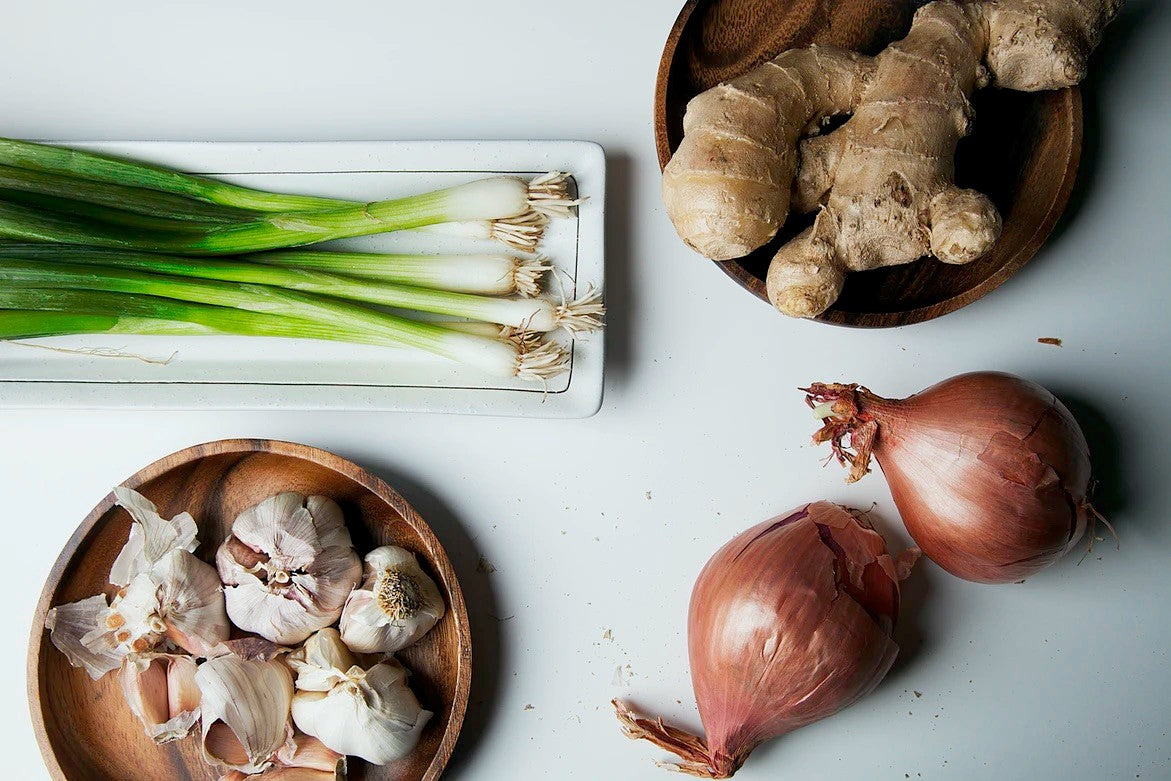 Photo:@nanxiwei
A look behind the making of our new Thai Green Curry recipe meal.
Green Curry is one of four new recipes added to the Backpacker's Pantry 2022 menu. It will be Backpacker's Pantry's second Thai-inspired dish, following Backpacker's Pantry's best-selling Pad Thai entrée. 
Backpacker's Pantry's President and recipe developer Soraya Smith, shares the recipe process for the Green Curry, and why her inspiration for the recipe makes it more than just another backpacking meal. 
The Chef's Inspiration
Back in the 90's, Soraya remembered trying a dry green curry spice blend made by Colorado Spice (Colorado Spice is one of Backpacker's Pantry's three sister brands). She kept that spice blend in the back of her mind, as she wanted to tweak it, round it out, and turn it into a Green Curry entrée. 
As she was brainstorming Backpacker's Pantry recipe ideas, she thought about that green curry spice blend from the 90's. She went through the Colorado Spice archives, resurrected the recipe and began development for a freeze-dried Green Curry backpacking meal ready for adventure.
While Soraya had always wanted to create a Green Curry recipe, she felt more inspired than ever before to create this recipe for a much bigger reason than just to add another delicious meal to Backpacker's Pantry's lineup.
Asian Representation In Food
Growing up in a multi-cultural household, Smith has always aimed at crafting recipes for Backpacker's Pantry that are inspired by cultures from around the world -- bringing adventurous flavor, texture, and aroma to true foodies who who adventure in the outdoors. The diverse array of recipes is what differentiates Backpacker's Pantry from others in the category, in addition to being one of he most experienced backpacking food companies around. 
Sadly, over the part couple of years, the Asian community fielded many injustices. Racism, brutal acts of violence and hatred toward Asian Americans has heightened with the Coronavirus. Because of this, Smith wanted to make an Asian-inspired dish in a bold showing of solidarity through stronger representation in Backpacker's Pantry's internationally-inspired menu.
Creating a Pleasurable Eating Experience In The Backcountry
"Nobody should have to sustain themselves with bars and goo's. Eating well in the backcountry should be a pleasurable experience," Smith told us.
That's why she works hard to create gourmet recipes that also meet the nutritional needs of backpackers, explorers, adventure racers, bike packers, pack rafters and anyone else who pursues their deepest nature through wild experiences alongside wild people who call wild places home. 
A true culinary artist, Soraya takes her recipe development a step further by making her food visually appealing. Freeze-dried backpacking food comes in a pouch, which makes it convenient but to maintain the aesthetic integrity of her recipes, Smith chooses ingredients that make her food look as beautiful as they taste. For the Green Curry, she used bright red bell pepper and colorful orange carrots to contrast the vibrant greens and herbs in the green curry sauce. This meal looks as good as it tastes, which is a rarity in the dehydrated food category. 
Sustainable Sourcing
"We look for the best ingredients available and begin a creative dance to blend them together in authentic yet unique ways to create nothing short of the best outdoor camping meals," she said.
Soraya utilizes ingredients on hand to also develop a more sustainable approach to her recipe development. This also pushes her to get creative, too. "For instance, we import rice noodles from Thailand for the Pad Thai and used them for the Green Curry, too."
If there is something that is absolutely needed for a new recipe that isn't already on hand, Soraya works with supply chain to sustainably source it from our various international and domestic suppliers. However, she will ensure that if a new premium ingredient is brought in, it can be used for multiple recipes.
Flavor Profile & Nutritional Details 
What does the Green Curry taste like? This Thai-inspired coconut milk-based curry is made with a hint of heat, colorful vegetables, and Thai rice noodles. It's the perfect balance; it's spicy, but not too spicy; it's sweet, but not too sweet; and the richness of the coconut milk pairs perfectly with distinctly fresh, and beautiful aromatic flavors like lemongrass, ginger, garlic, and shallots, along with dried spices. Just add hot water to enjoy this soul-warming meal.
Not only does this recipe taste incredible but it's also a protein-packed, vegan plant-based meal that feeds two hungry people. With 780 calories and 13 grams of protein per pouch, the Green Curry entrée will provide proper sustenance for any type of adventurer.
Soapy Coconut? 
Some claim that the coconut-base of the Green Curry tastes like soap. Is this because the coconut is rancid? Nope. Backpacker's Pantry takes ingredient sourcing and quality assurance very seriously. The coconut milk powder used in recipes like the Chana Masala & Green Curry is always fresh. 
The real reason some people think that coconut milk tastes like soap is due to coconut's rich lauric acid content. Lauric acid happens to be one of the most commonly used fatty acids to make soap! But most foodies aren't as sensitive to the "soapy" taste as others. Just as some people think that cilantro tastes like soap, some people's taste buds think coconut products taste like soap. Odds are, if you think coconut products taste soapy, you should likely avoid them.
Green Curry Food Hacks
While Backpacker's Pantry's freeze-dried meals are fantastic on their own, they can also be easily spruced up with a good food hack. Below are some ways to hack the Green Curry recipe. 
Add fresh lime juice
Add Thai basil or cilantro for freshness

Add a packed of crushed red peppers

 to dial up the heat

Add chili oil for an extra kick
Add chicken or crispy tofu for an extra boost of protein

Add in salted nuts (cashews, peanuts, toasted soybeans) for crunch
Create & share food your own food hacks using Backpacker's Pantry's freeze-dried backpacking recipes.
----
Our commitment to respectful representation of the world's best food cultures is honored through our desire to provide outdoor foodies with authentic, gourmet freeze-dried camping meals. Wherever your journeys take you next, we're ready to fuel you with memorable meals to enjoy while you're taking it all in.
---